For those of you that are regular readers to the blog you will know that I am a massive fan of  Debbie Carlisle Bouquets  Debbie is the lady behind the company and a good friend of mine. Debbie creates THE most stunning vintage inspire wedding bouquets, as well as a rather fabulous selection of headpieces and accessories. Debbie is Sheffield based and stocks her work in many boutiques around the country one of them being the White Room Bridal Boutique in Sheffield, run by Chloe, another local company I have mentioned before on the blog, and someone I have a lot fo respect for. Both Debbie and Chloe's style works very well together and for that reason they decided to run a Designer day for Debbie in the boutique a couple of weeks ago.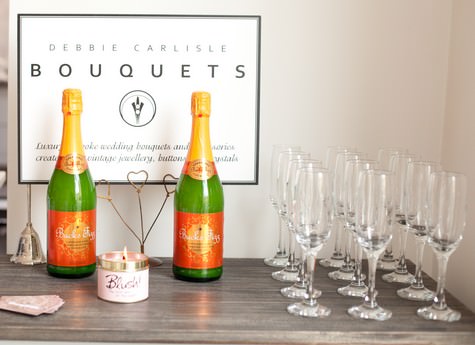 The Designer day gave Debbie's brides and people thinking fo booking her the chance to look at her products first hand, meet with Debbie and chat through their design ideas. It also gave them the chance to look at the design next to their chosen bridal gown, all in the comfort of Chloe's gorgeous shop!
The Lovely Jess Petrie went along for the afternoon, so with a few words from Debbie I'm delighted to share with you some of the very lovely images of both Debbie's designs and the boutique.
If you are interested in Debbie creating a one of piece for you or interested in purchasing a piece from her collection then go to www.dcbouquets.co.uk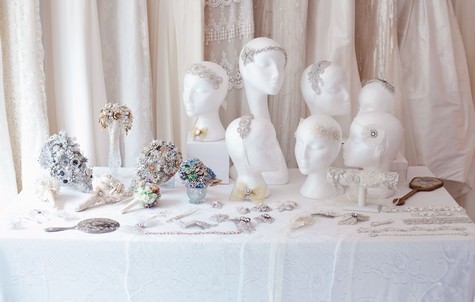 I'll pass you ove to Debbie………..
This is the second designer event I've done at The White Room. Chloe, who owns The White Room, and I both like doing these events because it gives brides a chance to discuss their wedding day look with us so we can help them to find the perfect accessories both for their dress and their own personal style.
It means brides can discuss any concerns they might have about what will work with their dress, veil, shoes etc – and can  talk to me in person about tweaking designs or custom-making pieces to make them truly their own.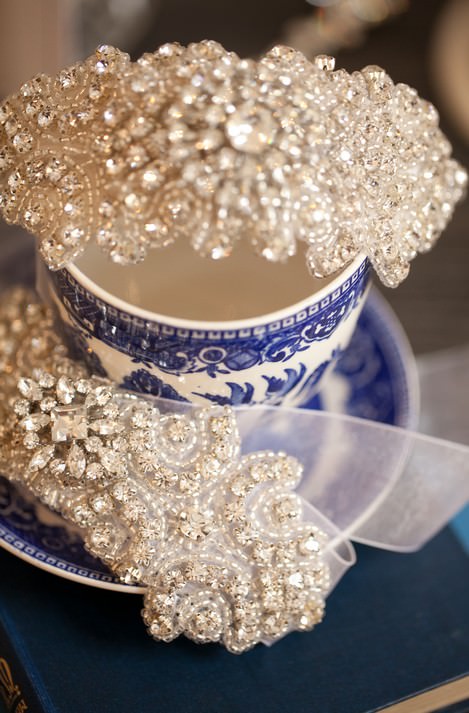 Chloe stocks a good selection of my headpieces, and usually has one of my jewellery bouquets on display too – but holding these events gives me the opportunity to show brides my entire headpiece collection and examples of my bouquets and buttonholes. With the bouquets in particular it's always nice for brides to see them in person before committing to commissioning me.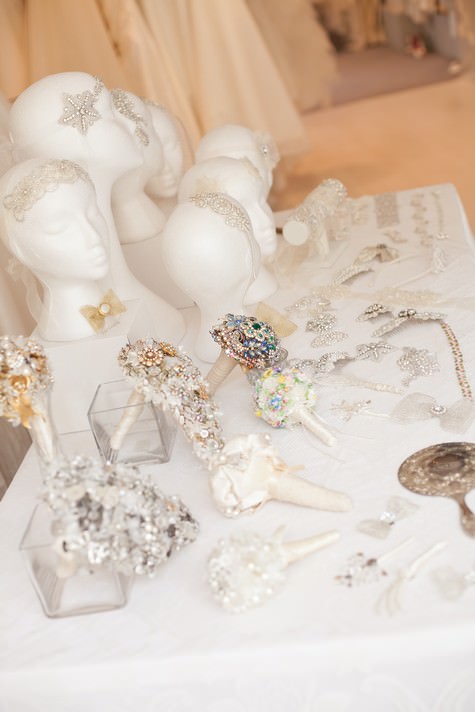 From a personal point of view I also like doing the events because it allows me to meet the people I design for in person and to chat about their wedding plans, which I never get bored of!
The day itself went really well – especially when you consider that for much of the day the rain was so heavy it looked like a river was running down the beautiful cobbled street outside the boutique! The brides who braved the weather went home with massive smiles on their faces -and headpieces in their bags – which made it all worthwhile!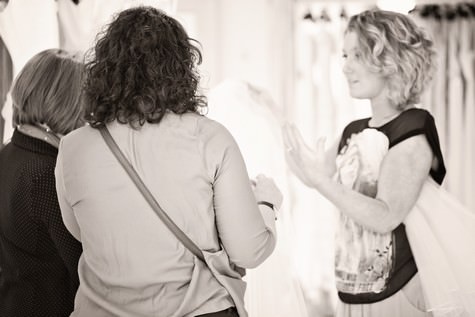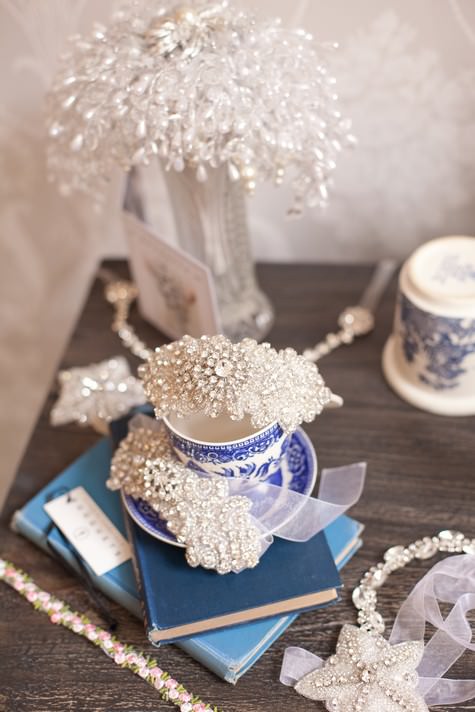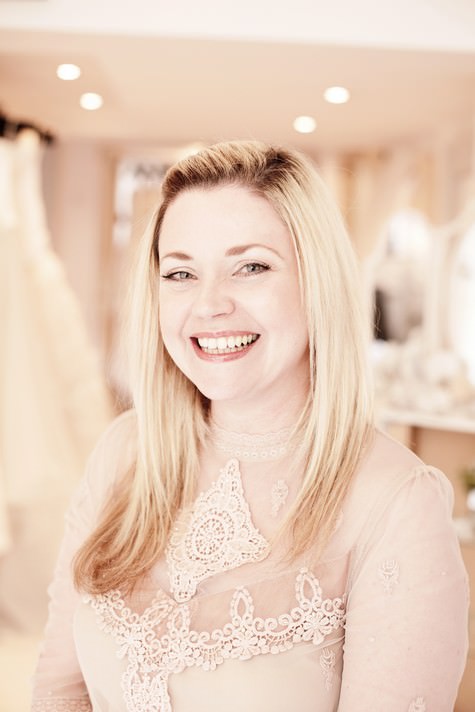 We're already planning our third 'meet the designer' event for later this year – so keep an eye out for details. You can keep up with my events here http://dcbouquets.tumblr.com/shows.
The people who made the event possible
Accessories and jewellery bouquets by Debbie Carlisle www.dcbouquets.co.uk
Venue: The White Room www.whiteroombridal.co.uk
Fresh flower arrangements: Campbell's Flowers www.campbellsflowers.blogspot.com
Photographs: Jess Petrie Photgraphy www.jesspetrie.com