I have an amazing wedding/styled shoot for you today all the way from San Francisco, with an amazing couple! The couple is Kimberly and David and the shoot took place in September in San Francisco. The difference with this styled shoot is that it's a real couple not models, so we get a real feeling that there is more meaning behind it, in fact they look at this as their third wedding!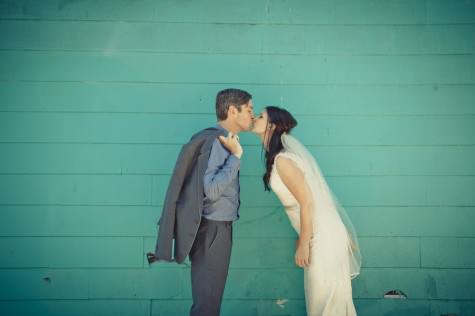 The beautiful images were sent into me by Colorado based photographer Kira from Harper Point photography  and I just love them and I love her work. She has created some amazing portrait shots which are mixed with an artist approach as well as a sence of humour. What a cool couple to photograph and totally gorgeous with it! Plus I am loving David's bow tie!
Kira tells us a bit more about the story of the shoot…………
Kim, an artist and floral designer, grew up in St Helena and was living in San Francisco. David, a technology entrepreneur, was traveling back and forth from his hometown of Adelaide, South Australia. They were friends for 3 and a half years before letting themselves fall in love when David moved to San Francisco permanently in 2009. A barn wedding amongst the vineyards in Napa was planned for September 2011 but Kim and David got married sooner, at SF City Hall in February, so they could be together without immigration worries. The September wedding centered around a feast of roast lamb with friends and family gathering from all corners of the globe to celebrate their marriage. A couple of days later Kim and David were lucky enough to experience getting married a third time, retracing their steps to City Hall and beyond, with Harper Point Photography capturing the moment.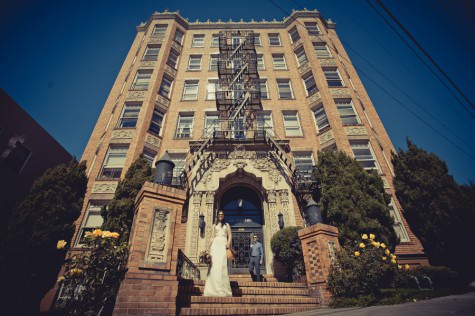 Supplier Shout Outs
Floral Designer: Chestnut & Vine Floral Design
Reception Venue: San Francisco City Hall
Dress Store: Amy Kuschel
Other: Ted Baker
For more information on Harper Point go to
www.harperpoint.com
http://harperpoint.tumblr.com/
[email protected]
Due to an email issue if you have emailed me between the 2nd & 9th of December, please resend it.
X