Hello you lovely lot, how are you all doing? I have the most gorgeous styled shoot for you today. It comes from Sunny San Diego and is filled with cool 70's surfer vibes and the most chilled out Bohemian couple. The shoot took place on 11th September 2019 at Four Moons Spa in Leucadia a beach town in northern San Diego. Riley and Leora are the real life couple who have really made this shoot come to life, they bring a certain romance to the images. I just love the warm earthy tones used in the flowers and the tablescape, the 70's patterns and deep colours take me back to my childhood. Steph Sousa and her team of amazing suppliers have done a fabulous job creating such a rich, dreamy bohemian shoot full of 70's wedding inspiration for you.
70s Beach Bohemian Wedding Inspiration in Funky Leucadia in San Diego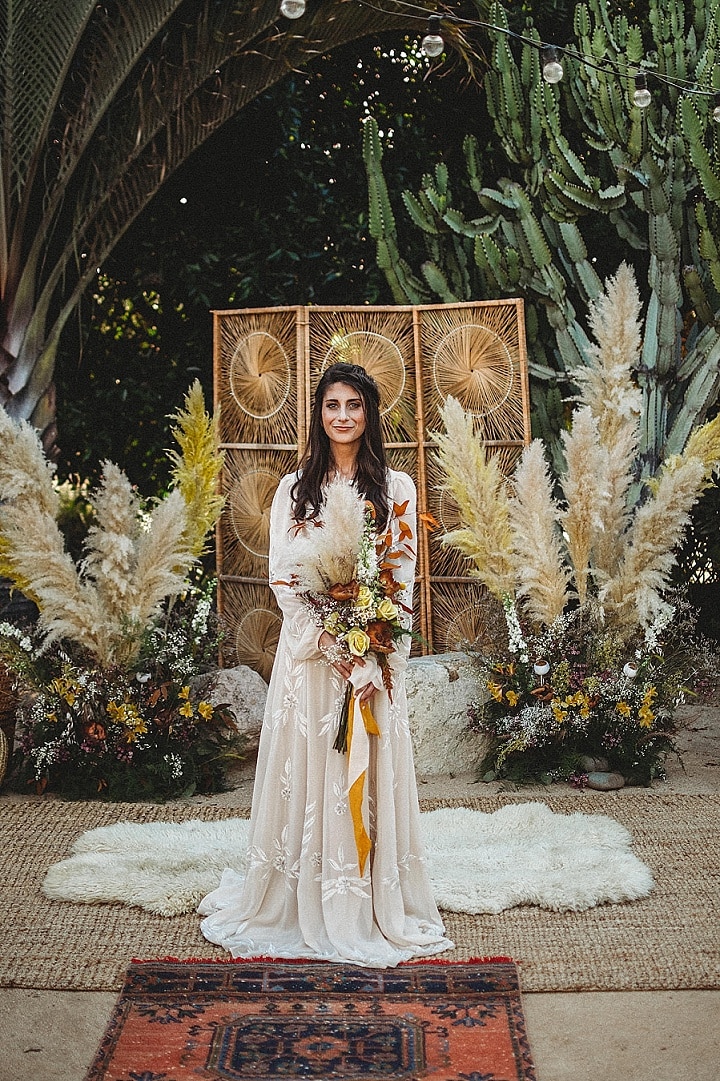 Steph the photographer tells us more about the shoot
Leucadia is a funky little beach town in northern San Diego it's known for its laid-back surfy vibe. It's the perfect place to slow down and rejuvenate at the beach. Leucadia is full of little hidden gems — and Four Moons Spa represents so much of this little beach town. Nestled near the iconic Beacons Beach, Four Moons Spa offers a tranquil spot to be pampered. Beyond their amazing spa services, Four Moons Spa also opens their space to be used for events!
The inspiration from this shoot came from the courtyard at Four Moons Spa. Far from a blank canvas, Their beautiful courtyard is surrounded by giant cacti, quaint little buildings, a coy pond, and topped with twinkle lights. A 70s surfer vibe fits perfectly with the Four Moons Spa aesthetic and all the details came together perfectly. Think a couple of madly-in-love surfers taking a quick dip before their intimate funky elopement at their favourite spa.
Enter: Riley and Leora. Riley and Leora met a couple years ago while hanging out with friends in Leucadia. Leora has been battling colon cancer with such grace and strength. In the midst of chemo and surgeries she's found the most amazing partner in Riley. This photoshoot was the perfect way to reset and relax as a couple and celebrate their love! They both have a thing for everything 70s and had a blast groovin' together all day.
This wedding inspiration shoot features amazing paper goods, over-the-top florals including pampas grass and dried floral elements, killer groom style, a cocktail bar, a painted surfboard, and a cake cutting!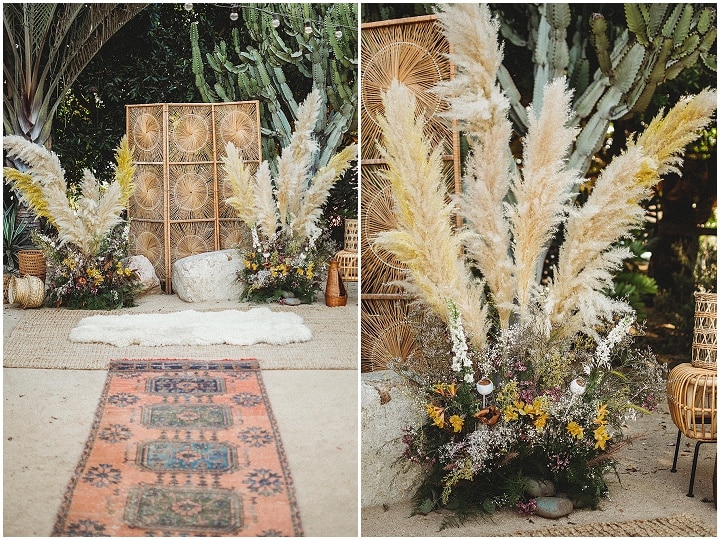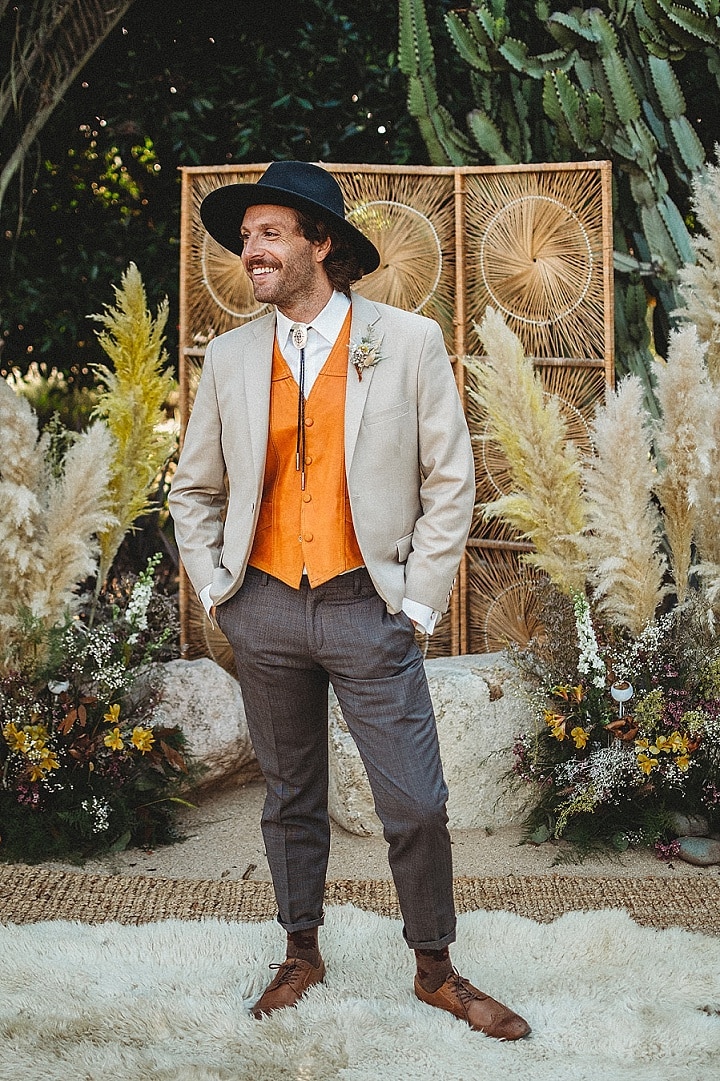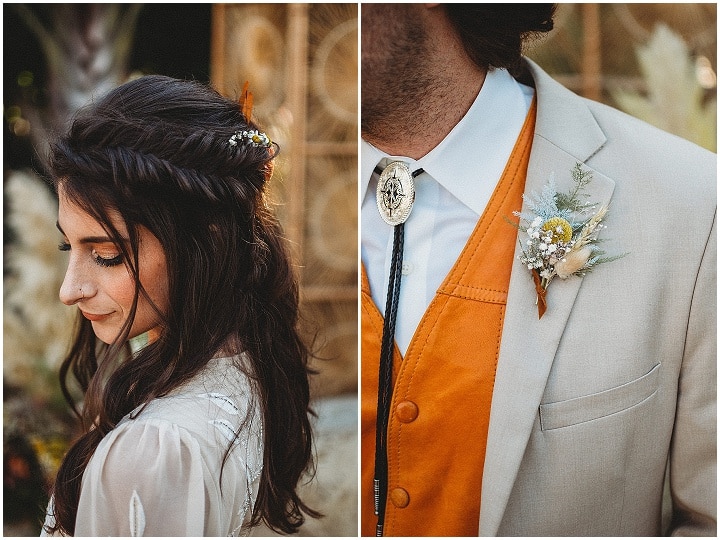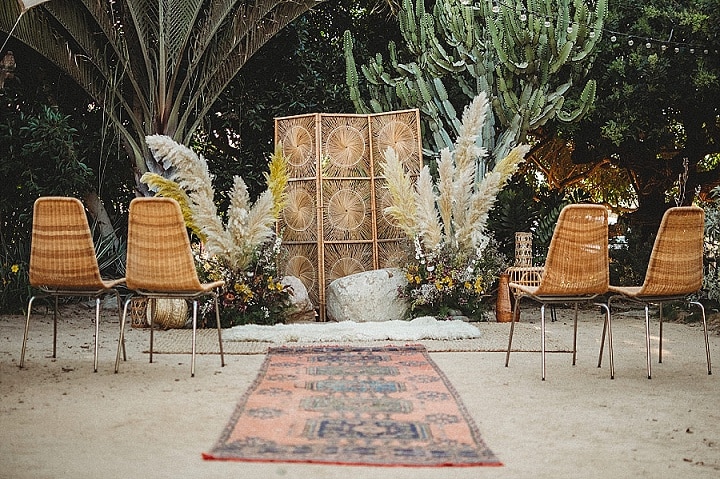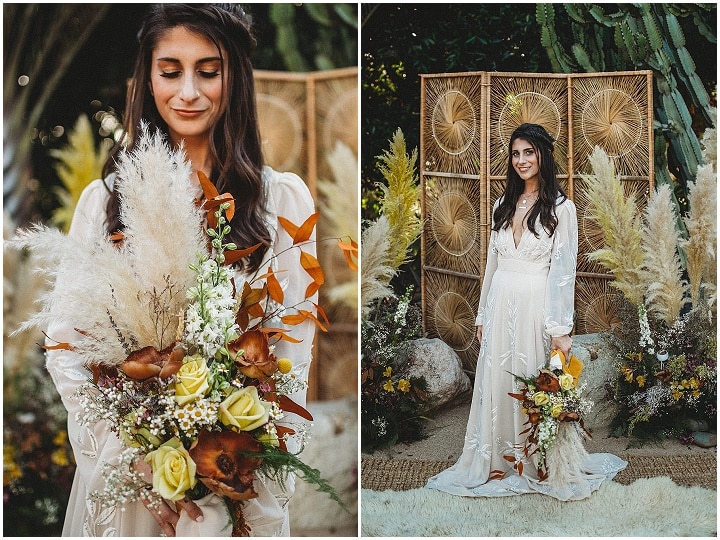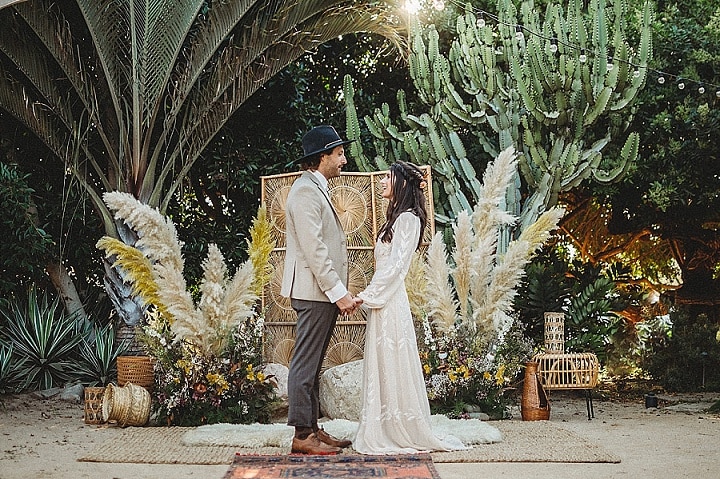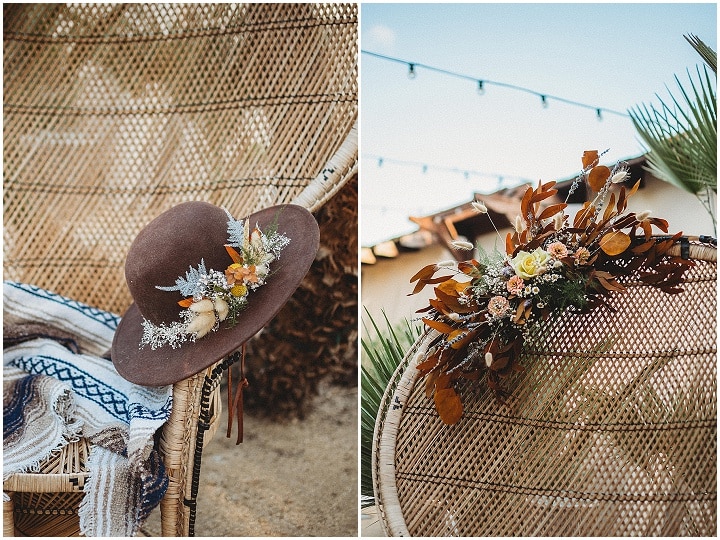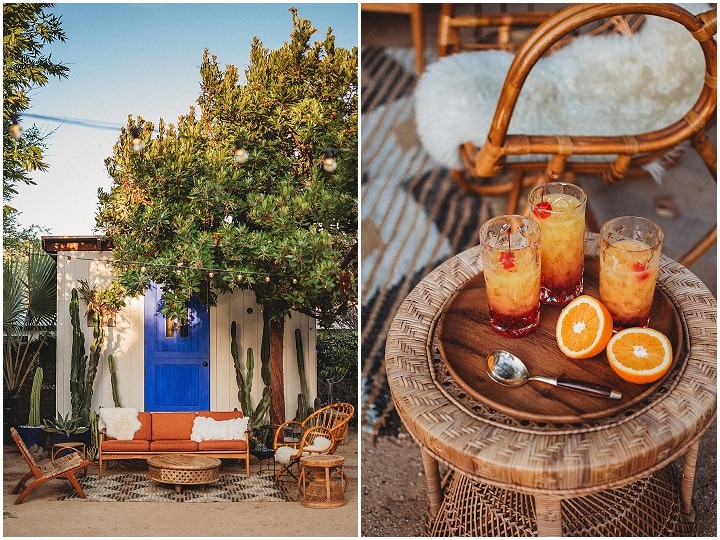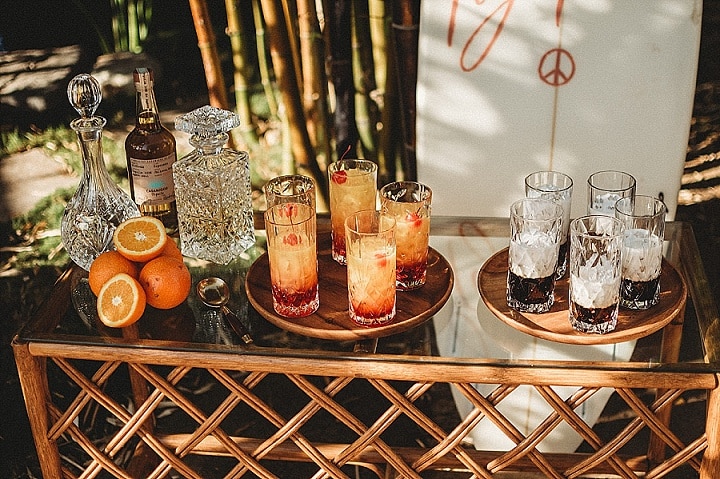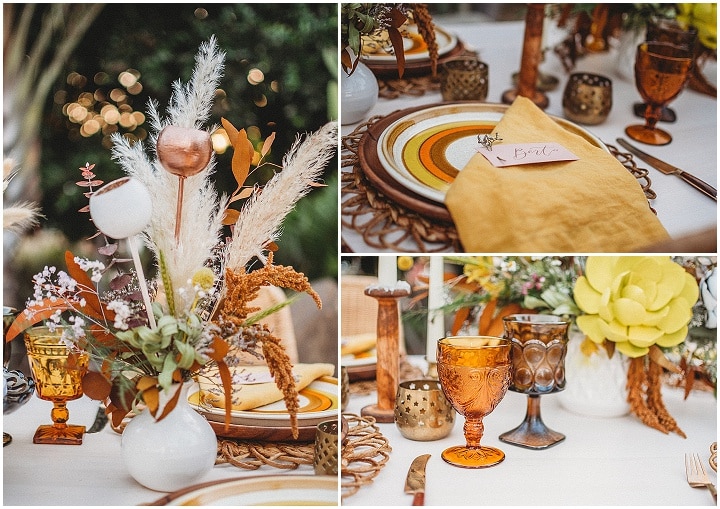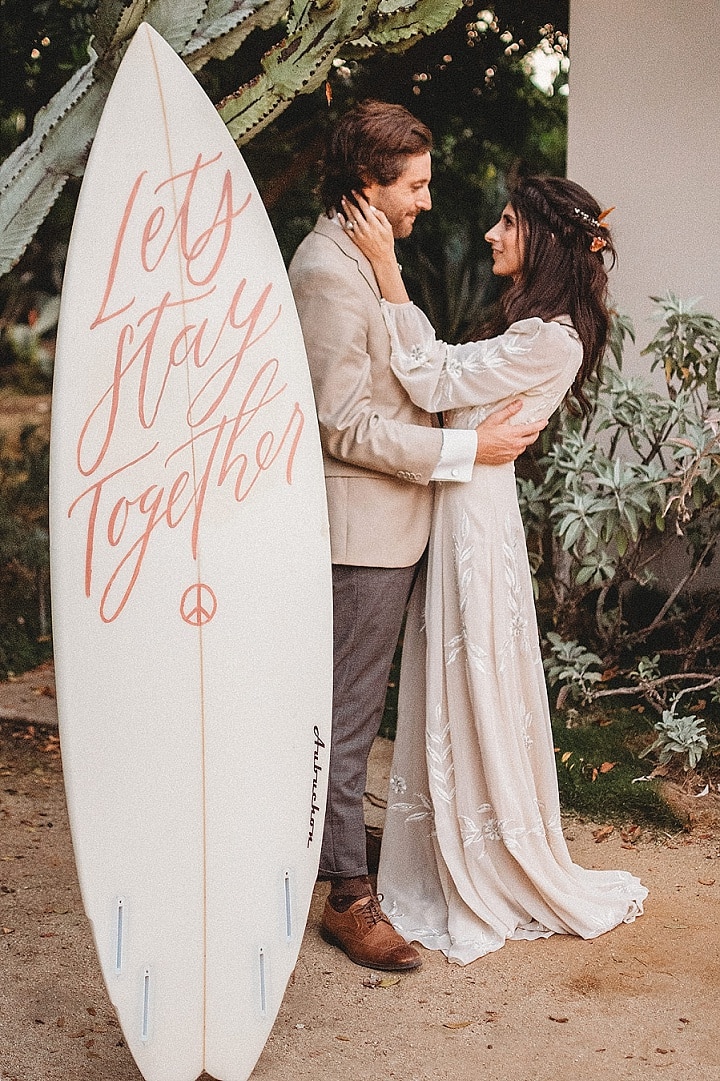 The suppliers who made the shoot possible
For more information on Steph Sousa Photography go to
www.stephsousaphoto.com / [email protected] / www.stephsousaphoto.com/new page / FACEBOOK / INSTAGRAM

[jprel]