This afternoon we are hearing from the lovely Laura again. Laura has been busy keeping you up to date with her DIY projects but today it is back to her diary as we catch up with her latest developments.
It's been a busy time for Luara as she now finds herself living on her own, as Chris has moved away to start his new job, which can't be easy for any bride to be! Laura has now been left to plan the rest of the wedding totally on her own, so do show her some love!
I'll pass the Blog over to Laura…………….
Hello! It has been a while since I sent you an update, though I know Kelly has been keeping you up to date with all my DIYs.
To be honest even though I've been making lots of pretty things still, our wedding planning over the past few weeks have been a wee bit stressful.
Just because you decide to get married, life doesn't stand still whilst you plan the wedding, as lovely as that would be. Work doesn't go away, friends don't drop everything for you, and whilst you and the Mr are wrapped up in your engaged bliss, everyone else is truckin' on regardless.
So over the past few weeks and months it became increasingly clear to us that circumstances have changed in our future, and these clashed horrifically with our wedding plans. Important things: career changes and moving house and living apart. I was very worried about how it would fit in with the September wedding, and whether Chris would even be able to make it!
So, we moved the wedding date….a whole 5 months closer!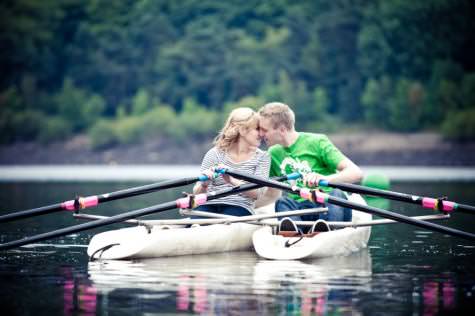 I stressed out for about 3 hours one morning and then decided that if we were actually going to change it, I needed crack on and get my act together. I had so much planned already: venue, caterers, photographers, dress, flowers, etc. But I don't mind if we can't have our original caterers, there will still be food. I don't mind if I don't have as long to grow my hair, I still have hair don't I!?
Thankfully (to this day I have no idea how I landed such amazing suppliers) EVERYONE has come through for us, and the only thing that has changed is the date! I am still in shock at this fact and want to give all my suppliers a massive hug for being amazing about a) me stressing out a teeny-tiny bit and b) me sending them all 'Waaa the date has changed!' emails last thing on a Friday AND replying to them before Monday. Incredible.
Anyway, instead of September, we are now getting wed in April. Instead of sun, there might be snow! But he's still my Mr, our guests will still come, and we will still get married. That is all that matters.
I'd already started planning flowers etc for September and was a little bit disheartened that I couldn't have all the nice pretty garden flowers I wanted – damn seasonal blooms. But in the next few weeks I am having another meeting with my florist to discuss new flower plans to fit in with the new season! I am crossing everything I can now have a beautiful scented bouquet I dreamed of.
You never know, this date change may actually be one of the better decisions we have made!
So, I leave you with now 10 months to go instead of the proposed 15, and lots to do! I am very excited about the wedding all over again and hopefully next time I shall fill you in on the flower front!
Photos of Laura by http://jesspetrie.com and www.greyeyephoto.com