When this wedding landed in my in my in box I was interested straight away as I am planning a wedding at this very venue in September. The venue is Utopia in Skipton, and it really is an amazing place. Set in some of the prettiest gardens, the venue itself stands strong, and modern in appearance, it is full of glass and timber which makes a refreshing change to some of the old skool wedding venues out there, it's a wedding I am really looking forward to!
The lovely couple are Tom and Katy or the Appelbees! and their wedding took place on 24th September. It's a fabulous day with a Alice in wonderland/Fairytale theme, which works perfectly with the gardens and grounds in Utopia. Paul and Kelly from Paul Joseph Photography capture the day beautiful,  with a great mixture of colour and black and white shots. It makes me even more excited for the wedding I have there in September.
The Venue
The venue was very much an 'outside' venue, so thank goodness the weather was ok. There were a few seating areas and oversized picnic benches, these were covered with candles for the evening to add to the Alice In wonderland/ fairy-tale theme. We filled the trees with fairy lights to add more sparkle. These were all put in place by the lovely bridesmaids.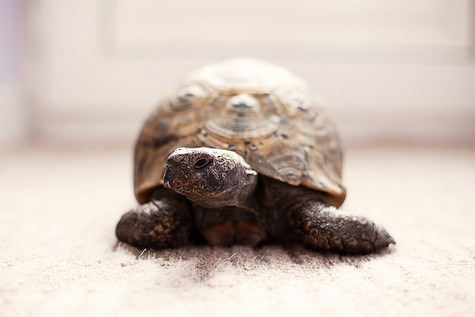 Photography
Well…erm…amazing! Paul and Kelly Clapperton of Paul Joseph Photography. They were just starting out in the world of photography when we had our first meeting with them. For Tom it wasn't the first meeting as Tom and Paul had known each other pretty much all their lives and were very close friends when they were younger. They came round to our house and threw some ideas at us and we loved them all. We wanted something a bit different rather than traditional, some of the ideas were a bit mad, but we like mad! We knew they hadn't shot a wedding on their own before but we knew straight away that we could trust them and they would make the day awesome! We weren't wrong…they were such a massive part of our special day and that we will be eternally grateful. We continue to be great friends!
Dress
My dress was Pronovious and came from Ava Rose Hamilton in Silsden. I wanted something in a vintage and with lace. This fit the bill perfectly and when the seamstress said she could add the little cap sleeves that made me 100% sure it was the one! It was actually the first dress I tried on which I kept going back to in every shop. I just loved it and nothing else came close!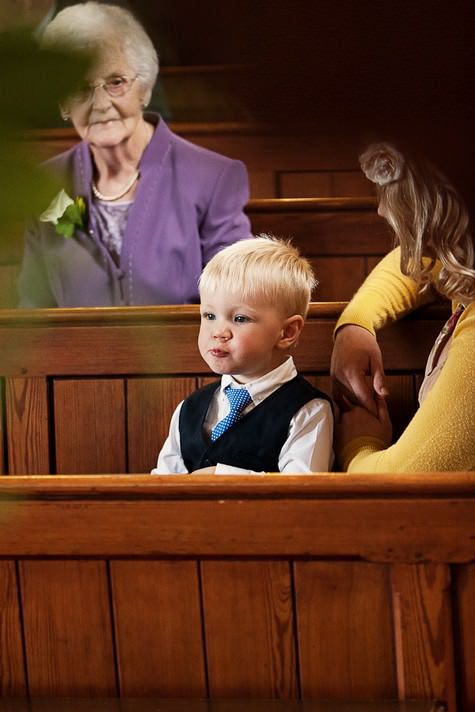 The bridesmaids and groomsmen
They wore lovely Coast dresses which I bought in Cornflower Blue. The groomsmen all wore their own suits in grey and we provided them with silk ties also in the same blue. All looked fab! The ties came from a cute little boutique in Hebden Bridge.
Suit
The handsome Groom, which he certainly was, wore a suit made by Keith Wilson of Briggate Leeds. Tom got to choose what material he wanted and what lining for the inside of the jacket and back of waistcoat, Keith pulled it all together and it looked amazing! He finished it off with the same blue tie and blue cuff links. He always looks gorgeous but he couldn't have looked more perfect when I saw him stood waiting for me down the aisle!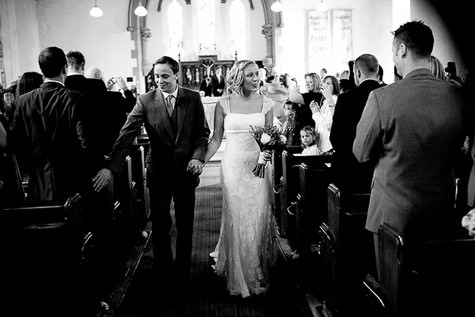 Make up
I don't often wear loads of makeup so struggled when it came to finding a make-up artist. A friend of mine suggested a salon in Bramhope, Leeds called Browns. I went for a practice session with my mum and chief bridesmaid and came away feeling fab. I had never really worn that much make up before but I loved it. On the day, Sue from Browns came to the house and made me, mum, and chief bridesmaid look beautiful! The other 2 bridesmaids did their own makeup and looked stunning…as usual!
Rings and Accessories
The engagement ring diamonds were passed to Tom by my lovely nana. They came in the form of 2 rings which were pulled apart. Tom, with the help of designer Miri Damer (Salts Mill, Saltaire) created the master piece! I wore a Swarovski necklace, a lovely little heart shaped style with lots of crystals. I loved the sparkle! I wanted something in my hair but nothing too overpowering so when I found a silver vintage style headband from Ava Rose Hamilton I knew it was the one I wanted straight away, it was so pretty.
The shoes also came from Ava Rose Hamilton, made by Rainbow. They were ivory, had a bit of sparkle and had a cute little kitten heel! (due to recent broken ankle I have to avoid big heels) When the dress was altered and at the right length, I put the shoes on and they were perfect, and even comfy!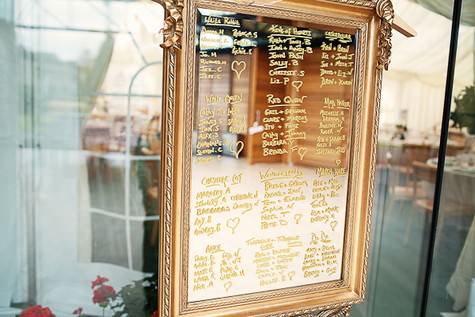 Flowers
When it came to flowers, again it was a florist suggested by a friend. I used Wendy at Hedgerow in Grassington, she was amazing! For the tables and theme for the wedding we wanted an Alice In Wonderland theme (not over the top). For the centre pieces we went for cups and saucers, tea pots all with flowers in, sat on old books. I wanted something a little bit different when it came to the bouquets and I certainly got it. I loved them. For the button holes we went for cream roses for ladies and a thistle for the men. The main colour theme was cornflower blue so the thistle looked brill. I knew exactly what I wanted when it came to the flowers and decorations, Wendy had everything and more you would ever need.
Cake
The cake was made by Toms Aunty Chrissie! She is a social worker and makes cakes in her spare time but she could very easily do it as a job. We wanted a mad hatter's style wonky wedding cake, 4 tiers all differently designed and again the main colour of blue. It was mind blowing and a real attention grabber. We get called 'the gibbons' so there were two stuffed toy gibbons sat on top of the cake. We had a chocolate layer, a lemon sponge layer and two fruity layers. Very yummy and we are still getting through it. Lucky for us fruit cake last ages. The chocolate layer we demolished in minutes after we cut the cake!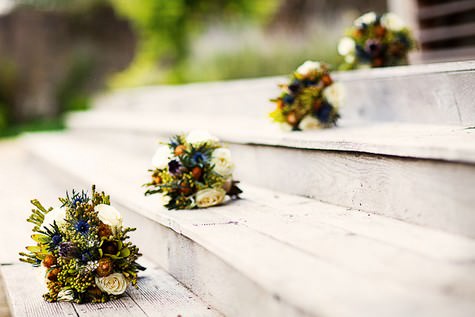 Entertainment
We wanted to keep the entertainment to a budget so we decided to put our own playlist of songs together on the lap top. This could then be plugged into the venues sound system and we could dance the night away. The venue staff managed to lose our laptop cable so luckily we had the playlist backed up on tom's iphone. The entire music for the night do was played off this! Thank god we backed it up!! We chose to do it ourselves as we wanted so many different types of music, to keep everyone happy. We asked for friends and family to send song requests which we played then we added all our favourite songs. Worked great in the end.
First Dance
First dance song was 'First Time Ever I saw Your Face' stereophonics version. Tom is a massive Phonics fan so we knew the first dance would be a song of theirs. When we listened to the lyrics of this song we both agreed straight away to have it as the 1st dance. Songbird by Fleetwood Mac was second in line for the 1st dance as we both love the song, so we decided to have this as the last dance song.
Favours
When planning the wedding people advised us not to spend too much on Favours, I ignored them! To go with the Alice in wonderland theme we went for a mix of pink and blue soap cupcakes, made by the Yorkshire Soap Company, Hebden Bridge. The men got little bottles of Brammle Whiskey from Demijon in York. The children, 2 little girls got a jewellery box with either a little bracelet or necklace in. They loved them as they were picked especially for them. Everyone loved the favours and a few people have contacted us since to let us know they saved the whiskey for birthdays/wedding anniversary which was sweet. The name places all had a badge and a lollipop attached too for a bit of fun and colour!!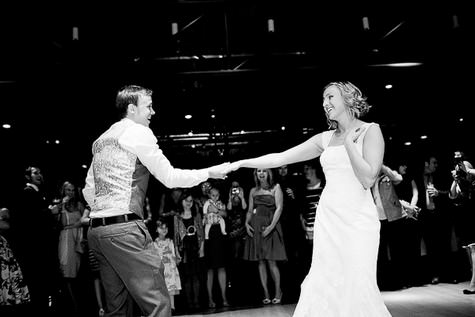 Planning
Just having all our favourite people together with us on our wedding day made it so special. Ever thing came together so well with no major issues so all the hard work paid off. Seeing all the planning and preparation come together so well was such a relief but I don't know why we even worried. Our friends and family are so supportive and were so on the ball that any issues were dealt with before we even knew about them!
Advice
Advice I would give is…delegate jobs to other people. Don't take all the planning on yourself. Give your Husband to be a few jobs along with the bridesmaids to help with the preparation. I started to get a little overwhelmed with organising so I just gave out jobs…it worked great! Stay happy and don't stress out with the wedding plans, once the big day has been and gone and there is no more planning to do it will feel like a big hole and you will miss it, so ENJOY every minute! All the hard work will pay off and come together perfectly on the day, so don't worry!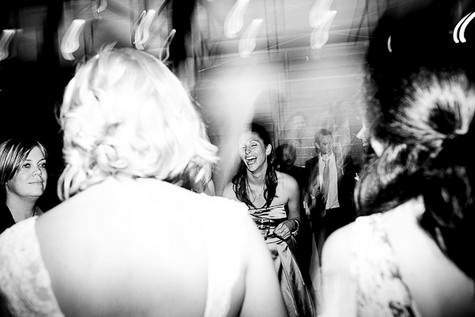 Supplier Shout Outs
Fore more information on Paul and Kelly's work go to
www.pauljosephphotography.co.uk
FACEBOOK
Paul on Twitter
Kelly on Twitter