I do love a styled shoot, I know that some people are against them, saying that they give brides an unrealistic view of how weddings should be, but I think they are fun and give brides  ideas and inspiration. It's also a great way for wedding suppliers to show of what they can do without the constraints of a wedding day where they are dictated to by the bride they are working for.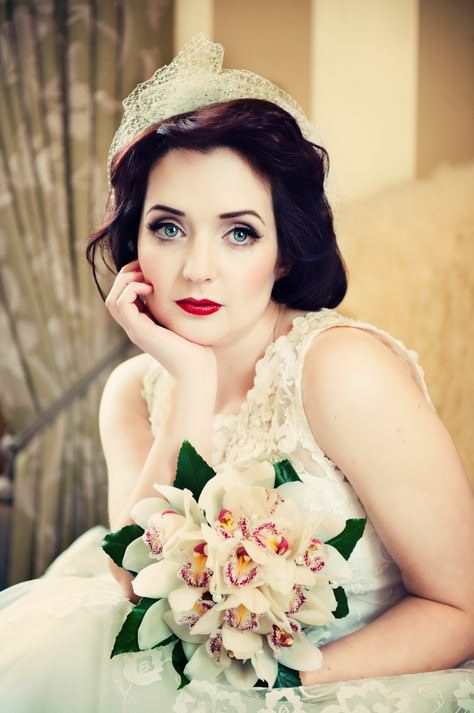 So when I got these images through from Zen at Zen Photographic, I knew I wanted to share them with you. The shoot is very glamorous, and has a strong influence from the 1950s, and I  think Zen and her creative team of north west wedding suppliers have captured the era perfectly!
The rest I will leave with Zen to tell you about as she was the mastermind behind the whole project……………
I loved putting this shoot together. From the initial concept meetings to the PR and editing, these styled shoots rock. Taking influence from Kate & Williams big day last year, the styling of the shoot was aimed at the 1950's era, with lots of lace, pearls, diamonds and above all else glamour!! The venue was the simply perfect Nunsmere Hotel. Both inside and outside Nunsmere Hall in Northwich is an ideal Wedding venue. I searched high and low for a pretty venue, this location ticks all the boxes.
So why did I decided to do this shoot? Making a name for yourself in the North west as a new wedding photographer is a tricky job.  The market place is very busy, lots of great photographers, all working hard to get brides & grooms to notice them.  This was the main reason why I thought putting together a styled shoot, something a bit different to my normal portrait and wedding photography, would really help lift my profile.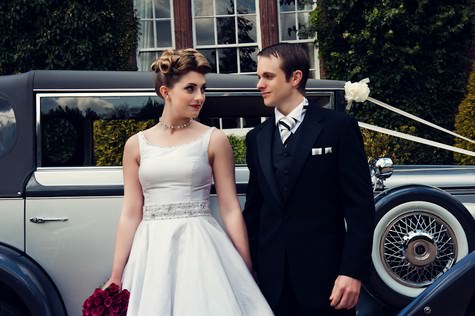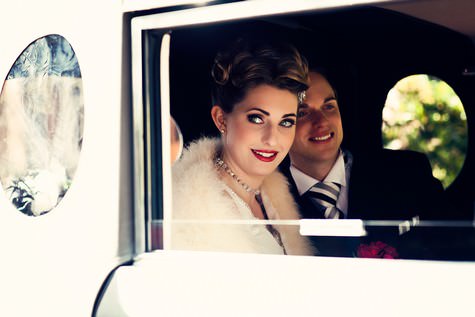 In my career before I turned to professional photography I was a production co-ordinator in the television industry. I was always working within large teams, helping the different crews get their projects finished on deadline and on budget. When arranging this shoot, I realised that organising this type of project comes very natural to me and I can honestly say that I really enjoyed the whole process and working in a team of creatives in the wedding industry.  Something I have defiantly missed since starting up my own business 3 years ago.
After brainstorming about a theme that would lend itself to aspirational styling and current bridal trends, myself and trusted wedding tog, Andrea Ellison, thought that the 1950's era had a lot to offer from a visual point of view and if we found the right venue, we could really make the images really stand out in the crowd.
Angie from 'Puure Bridal' and Leigh James from 'Fabric' both helped me regarding the styling and current trends in bridal fashion. I felt confident that the dresses and look of the shoot would be an inspirational project for modern brides.
My favourite part of the whole process was the shoot day. We got really lucky with the weather which made everything just perfect! We had a total of 18 crew and models there on the day, all working hard toward the same end goal.The atmosphere was fantastic, everyone not only gaining images from the day, but actually enjoying the process too.
A real buzz for everyone at the end of the shoot!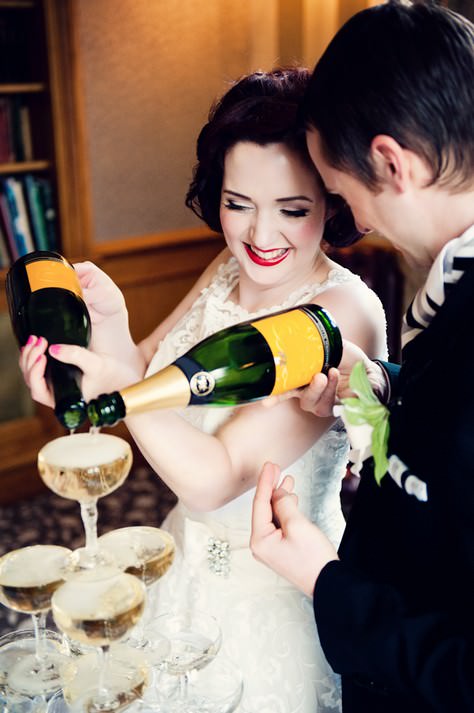 This project was a great collaboration many wonderful talents in the North West.
For more information and to see more of Zen's work, please go to:
www.zen-photographic.co.uk
www.weddingphotographyworsley.co.uk
FACEBOOK
TWITTER