Happy Thursday everyone. I hope you are all doing well. Just one more day and it's the weekend, thank goodness! It's a busy day here on the blog, this afternoon I am sharing some wedding planning advice with you so keep an eye out for that. This morning it is all about outdoor tipi weddings and some amazing wedding inspiration in the form of this styled shoot. The shoot took place in October 2020 at Heathy Lea B&B in Bakewell, Derbyshire with Prestige Events UK Tipi. The purpose of the shoot was to show what could be done with a blank canvas, and the wonderful team decided to go for a Glitz and Glamour theme. It came complete with neon lighting, mobile bar, pizza, amazing flowers, macrame and some beautiful decor. Fly on the Wall Photography was there to capture the day and worked with an amazing team of suppliers to bring the whole shoot together.
A relaxed but elegant boho vibe filled with beautiful flowers and surrounded by countryside.  An outdoor brides dream.
Adele from Fly on the wall Photography tells us more about the shoot 
Our inspiration was definitely the outdoors meets glitz and glamour.  This venue is a blank canvas and really would work with so many themes. We wanted to provide inspiration for outdoor weddings and showcase how the right team of suppliers can make all the difference. The shoot really did bring together a great combination of suppliers.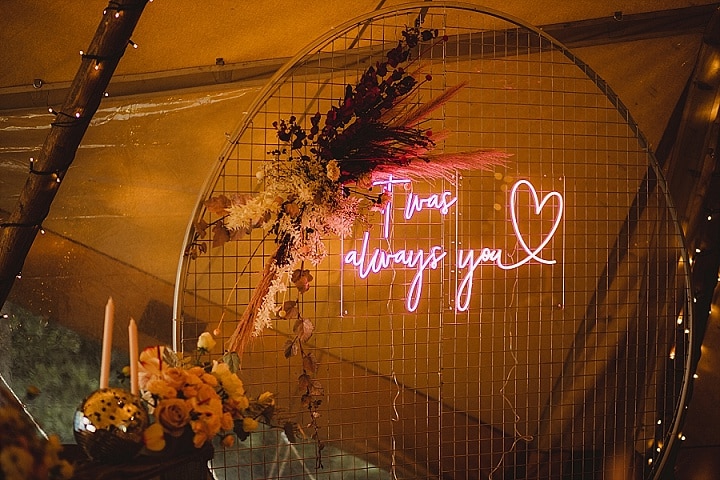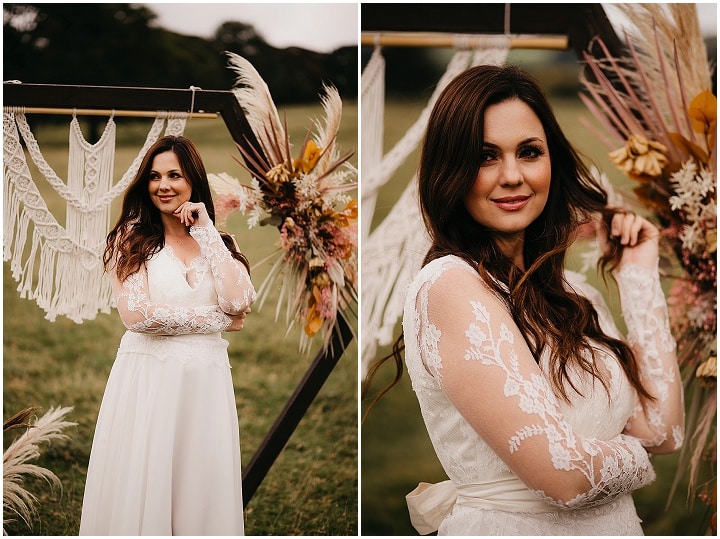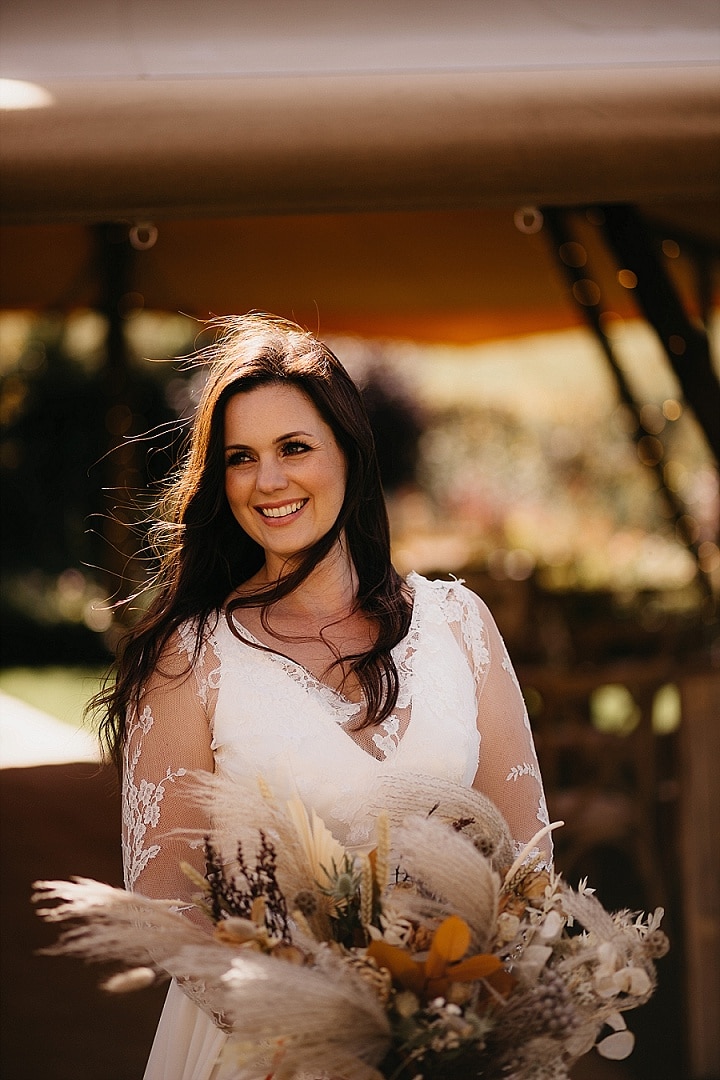 Photographer: Fly on the Wall Photography 
MUA and Model: Gracie Beauty
Tipi: Prestige Events UK Tipi 
B&B: Heathy Lea B&B
Florist: Meadows and Mulberry Weddings
Bar: Gray Shepherds Mobile Bar 
Pizza: Celebrate Catering Catering
Cake: The Pantry Door
Stylist: The Perfect Day 
Light up Letters: Inspired Hire by Avant Garden 
Wedding dress: Elizabeth Malcolm Bridalwear