For most of us, having our picture taken can be a daunting thing, and a lot of people actually hate it! (Personally I love it, but I can be a bit of a show of at times) So when it comes to your wedding day, how are you supposed to get model like pictures, naturally, without looking stiff and uncomfortable? I know so many couples worry about having their picture taken, and dread the photograph part fo their wedding, it doesn't help that you are guaranteed to spend the whole day saying cheese as every single one of your guests put's a camera in front of you at any given moment!
So to help you with this dilemma I have called in the professionals and have asked Rachel Hudson to offer us her expert advice.
I'll hand the Blog over to Rachel
I have had the privilege to work with lots of different couples and everyone has reacted so differently to having their pictures taken. Some people love it, some people hate it and that's completely fine!
I find the more relaxed a bride and groom can be on the day about the pictures being taken the better.
I once photographed a wedding where the 'Confetti' moment never happened when it was supposed to and the couple so wanted the 'confetti' shot that when we staged it it just looked so forced and un-natural – because it was!
My personal approach to capturing the day is capture it as it happens.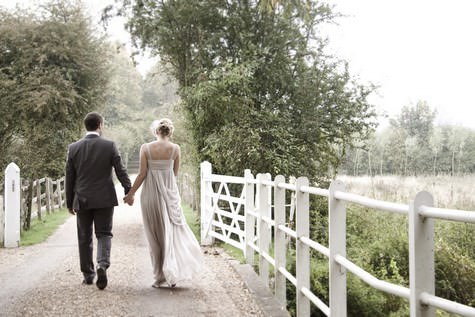 The best thing you can do on the day is to pretend your photographer isn't there unless they want your attention. The photos of just the bride and groom do tend to be more posed but the rest of the day you should just try to ignore the photographer!
A lot of people I meet say "I hate being Photographed" and most people do so the best shots are always he ones where you don't realise you are being photographed – the smiles and laughs and tears!
The last thing you should be worrying about on your special day is about how you are looking in the pictures….. You will look amazing no matter what! Remember your wedding day isn't a photoshoot – it is one of the most special days of your life so relax and enjoy every bit and do not worry about trying to look at the camera all day!
I have heard a lot of mixed feelings about the "engagement shoot" or the "couple shoot" or the "pre-wedding shoot". I personally do offer them as it seems that some people love it. I do find meeting the bride and groom before the day and spending a little bit of time taking some pictures is very beneficial and is a great way to break the ice.

It is great for the photographer to see how you work together being photographed and any awkwardness that there may be about kissing etc in front of the photographer is out of the way so you are fully prepared for the wedding day.
For me as a photographer I find it very useful and as a couple it helps you to see how your photographer works on the day and if there is anything you didn't like doing or felt uncomfortable with you can say and then the pictures on the day will be the best they can be! Each to their own – I have done many weddings without the pre shoot and the images work out just brilliantly on the day.

So – remember – your wedding day isn't a rehearsal – enjoy it and don't worry about the pictures that's the photographers job!"
For more information on Rachel's work go to:
www.rachelhudson.co.uk
www.rachelhudsonphotography.wordpress.com
[email protected]
07896495745
(all Photos by Rachel)