It's cold outside……..so very very cold! So to brighten up this frosty, or snowy day (depending on which part of the UK you live) I have a rather gorgeous collection of wedding dresses for you to feast your eyes on!
The collection was sent to me Alina Pizzano, who is based in California, and I LOVE them. So dreamy, soft yet simple and un fussy, as Alina says 'Perfect for a destination bride' or as I say perfect fo a Boho Bride!
Alina tells me 'This particular collection was inspired from the natural beauty and chic style that is Miami Beach,  I actually design and fabricate all of my gowns, whether from my Collection or Couture, here at my Salon in Pasadena, CA.'
Alina is currently looking for a UK stockist so if you are interested in her work do get in touch.
 A Bit more about Alina, her work and her background
Alina's venture into the bridal market was borne out of the desire to design her sister's wedding gown.  With such a limited amount of custom designers available, Alina seized the opportunity to fill a niche with elegance, inspiration, and individuality.  Her sense of romance combined with contemporary design has brought her here, where she now creates magnificent couture wedding gowns and bridal accessories.
Growing up in Los Angeles in a Cuban family, Alina was greatly influenced by the creative designs and dress making abilities of her mother, aunt, and grandmother.  She was eventually inspired to attend Otis College of Art and Design, where she received a Bachelor of Arts in Fashion Design.
While still in school, she was hired by Anne Klein and upon graduation made the move to New York where she joined the design team of Ken Kaufman and Isaac Franco.  In New York, Alina also designed the "Wear to Work" Collection for Limited Design Services and assisted in the start up of the designer label of KaufmanFranco.  She eventually returned to Los Angeles, joining the design team of BCBG Max Azria as Senior Designer.
'All of our gowns, whether Collection or Couture, are completely handmade at our Studio in Pasadena under Alina's direction in order to maintain only the highest standards of fabrication, design and fit.
 In a unique and intimate design setting, our Brides are involved from the very beginning in the creation of their gown.  Through a series of one on one private sessions with the Designer, which includes sketches and a sequence of fittings, Alina Pizzano creates exquisite, custom designed gowns using only the finest novelty fabrics, trim, and embellishments.'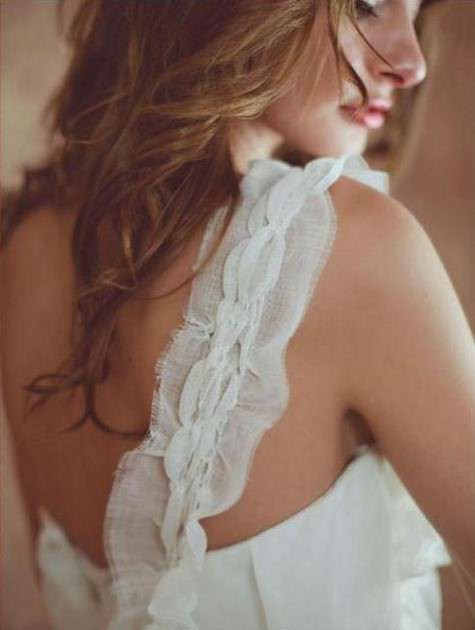 For more information on Alina's designs go to:
Alina Pizzano Couture bridal
235 east colorado blvd.
pasadena ca 91101
t. 626.584.0076  f. 626.584.0957
www.alinapizzano.com
[email protected]
Follow me on Twitter!
Join us on Facebook!