Today I have have a real delight of a wedding to share with you. Kate and Johnathan got married at the New Mexico Museum of Art in Santa Fe on June 12th, 2022. They are both creative types with a lot of creative friends so they wanted a venue and a wedding that mirrored their interests and personalities. So what better place to get married than a museum! Kate shone in her most gorgeous gown that was bold and beautiful. As for her flower crown…WOW! What can I say, AMAZING!!! Big thanks to Grayson Reese Photos for the wonderful pictures.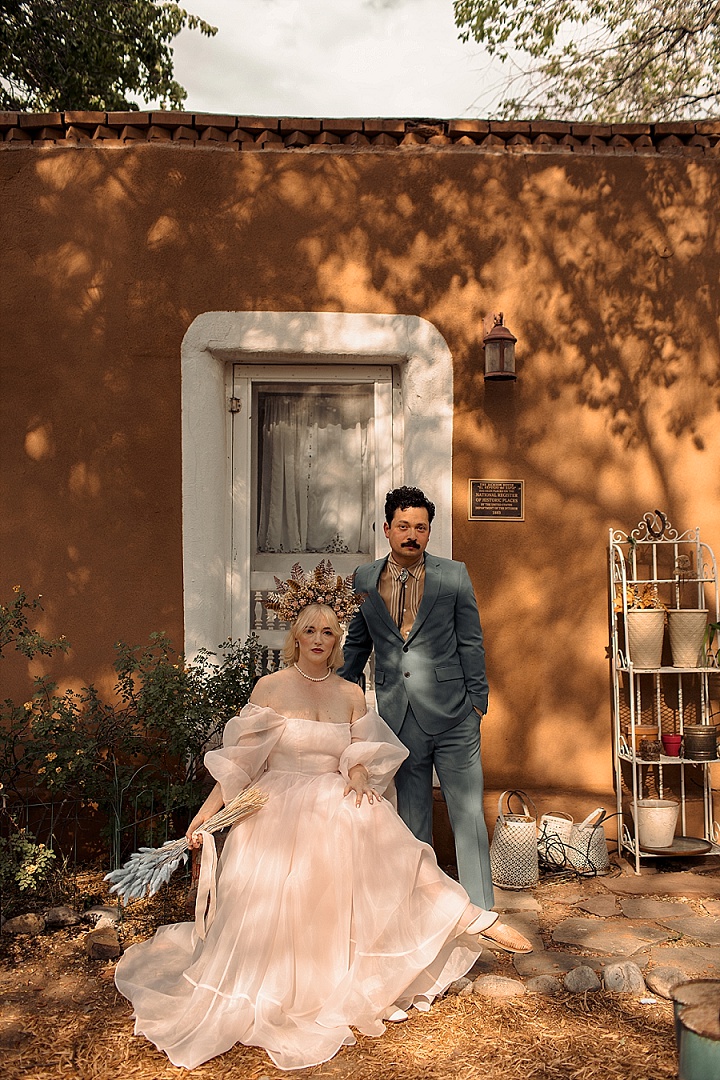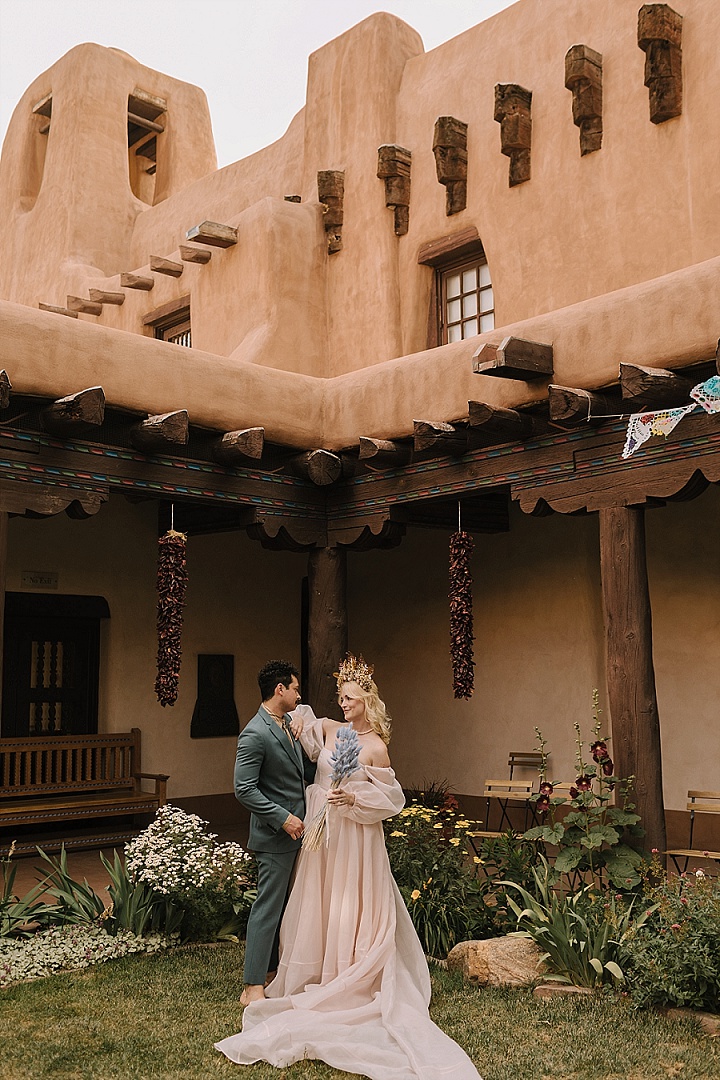 Grayson the photographer tells us more about the wedding 
Kate and Johnathan met at Whole Foods in San Francisco ten years ago; a match made in hipster-heaven if you will.
Kate and Johnathan knew that they wanted to do something unique for their wedding, without compromising on having all of their closest loved ones with them. K+J plus all of their friends are in creative fields, so it made perfect sense to get married in a place brimming with art. Plus, if you're going to have a destination wedding in the summer, Santa Fe is the perfect place.
From the moment I arrived at their Airbnb, I knew that it was going to be an incredible day. Kate hinted to me during our timeline meeting that her dress was large and may require assistance, but nothing could have prepared me for the elegance and actual ethereal beauty. My jaw dropped before I could even introduce myself.
From the moment Kate was done putting her dress on, we hit the ground running. Kate stepped out of the patio door to greet Johnathan for their first look. After some touch-ups from her sweet friends, we hopped in the car and headed to the museum which was just a quick bunny hop away.
Supplier Shout Outs