I have a beautiful country wedding for you today courtesy of the uber talented Steve Gerrard   The  couple are Carina and John Angulin who were married on 27th August 201, in Essex with 120 guests.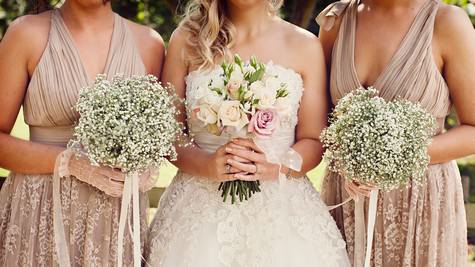 It's a gorgeous wedding reception that took Place in Carina's aunts back garden, with a traditional marquee with loads of lovely flowers courtesy of her aunt Fiona! It's a stunning wedding with a real relaxed feel to it. Steve as ever has created some amazing photos with some fantastic portrait shots of Carina and John. I especially like the bridesmaids dresses which are from Zara!………oh and this cute dog in it's wedding outfit!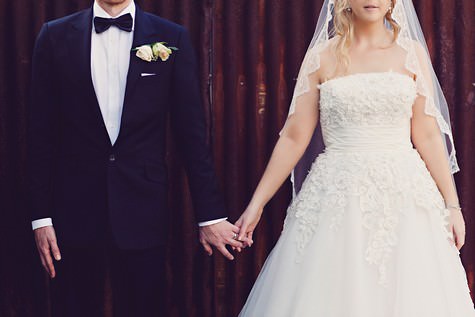 How they met.
We met through Johns sister who was a friend of mine in college. We are going out almost 7 years now!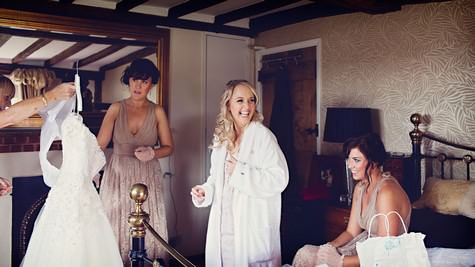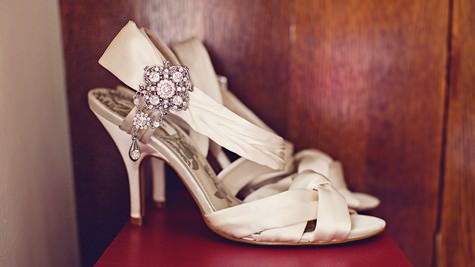 The proposal
We got engaged in Istanbul in October of 2009. I had a slight inkling when we were going on holidays – it is our favourite city – but when John didn't ask me on the first night I thought I had imagined it all! I was totally shocked when he asked me on our second night outside the blue Mosque, it was very romantic!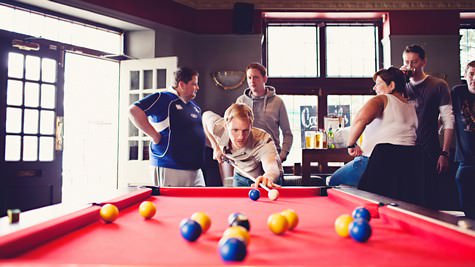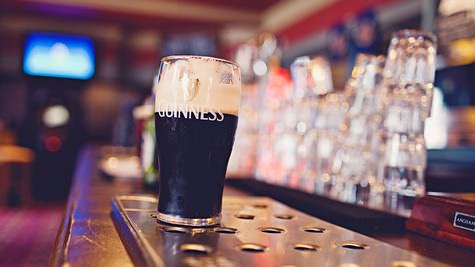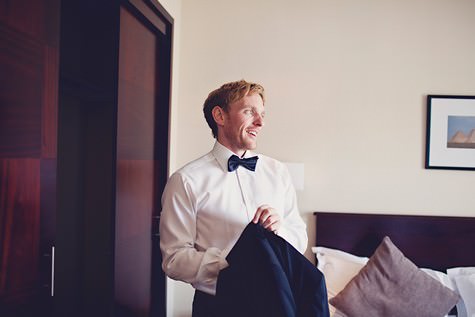 Wedding Planning
We had a reasonably long engagement, we booked our big things like venue, caterers etc about a year beforehand but the real planning began in earnest the January before the wedding.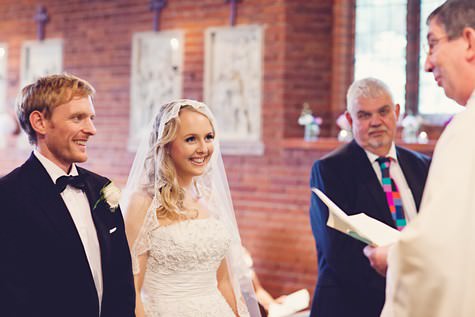 Venue
The Ceremony was held at St. Johns and St. Erkonwald Church, Ingatestone, Essex with a post ceremony drink the Leather Bottle, Blackmore. The reception, a Traditional Pole Marquee at Carina's Aunts house in Blackmore, Essex
We wanted a relaxed casual wedding and although we had looked at hotels we didn't feel that it was personal enough for the day that we wanted. We had also hoped to have a summer wedding where we could spend some of the day outdoors. My aunt Fiona lives in an idyllic village in rural Essex and we love to visit her. When Fiona heard about the wedding she offered her land for us to host the event and we jumped at the chance! We also knew that Fiona would be instrumental in helping us plan the relaxed family wedding that we wanted. We both are from and live in Dublin but we also loved the idea of travelling so that our guests could have a mini holiday thrown in.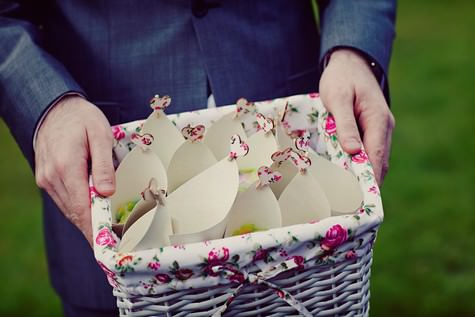 The Dress
I wore a Justin Alexander dress and my shoes were from Next. My mum was an angel when it came to the dress! I wanted it cut up to ballroom length (so that you can just see the shoes) and the ladies in the shop were really hesitant. My mum came with me almost every evening for two weeks to make sure that it was right. We also had a ball choosing the dress in the first place. The only other accessory that I wore was a pair of antique ear rings from Rhinestones Jewellers in Dublin.
The suit and bridesmaids
Johns suit was from Harvey Nicks (their own brand) and my bridesmaids dresses were surprisingly from Zara.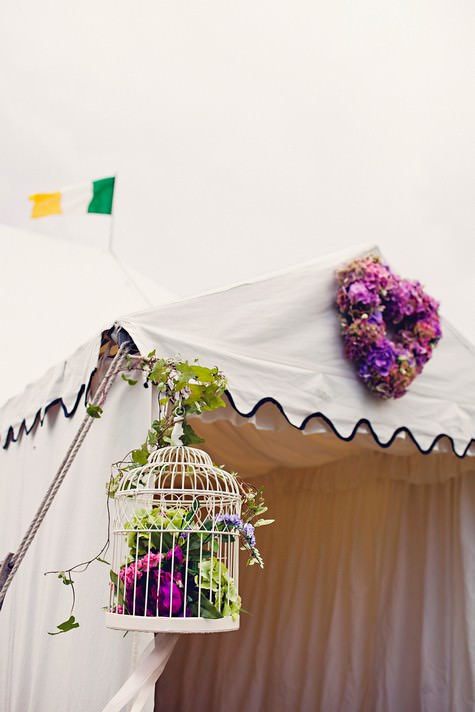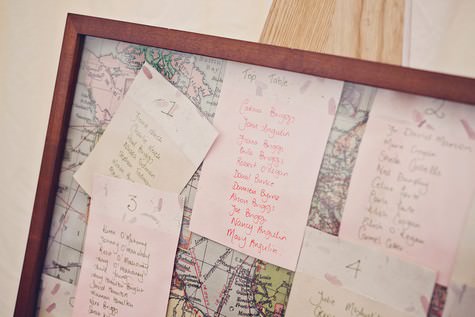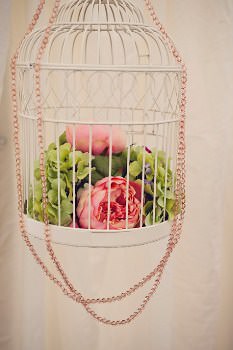 Theme
We wanted a country relaxed wedding with a vintage tea party influence. Muted pastels were what we aimed for in relation to colour
Food
To start we had a ham and mushroom terrine followed by a hog roast for mains and a trio of desserts for pudding! We drank pink champagne from vintage coupe champagne glasses.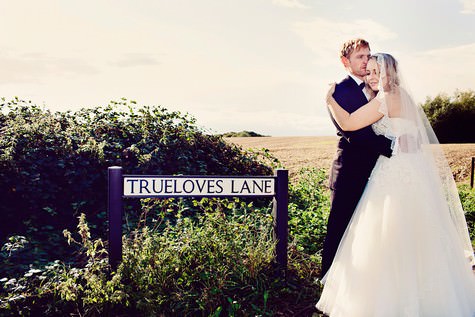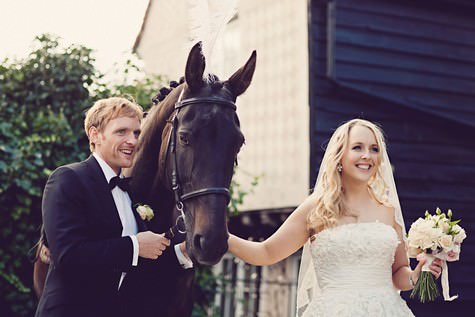 Entertainment
We had the amazing wedding Band The Bears. They got the party rocking from the get go! We then had a DJ to finish the night off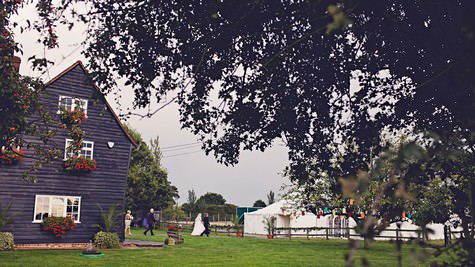 Flowers
I was so lucky that my aunt Fiona and her friend Sarah painstakingly covered the wedding with flowers!! Outside the church we had florists foam hearts in Hydrangea hanging on the door and inside we had loads of jam jars with sweet pea. We also had two decorated candelbra's either side of the altar. In the venue we had an assortment of Roses, Sweet pea and Hydrangea in displays on the tables in cut glass vases or metal painted watering cans. We also had them hanging from birdcages throughout the marquee and two massive vintage crates filled with Roses and Sweetpea either side of the dance floor. My aunts neighbours also hand tied corn sheaf's from the field next door to each and every chair in the reception.
Decoration
In addition to all the flowers we had paper pom poms suspended from the marquee in pink, ivory and green and down the edges of the church in white. We had bunting that I had made and little heart shaped cushions for the back of the chairs that I had also made
Personal Touches
I thought some good ideas that we had were:
-Free Flip Flops for female guests in a vintage suitcase beside the dance floor
-Sparklers on the table to be lit at the toast
-Speech betting kits on each table (to bet on the length of the speeches) – got the tables mixing!
– I put clips, deodorant, hair clips etc in the ladies bathrooms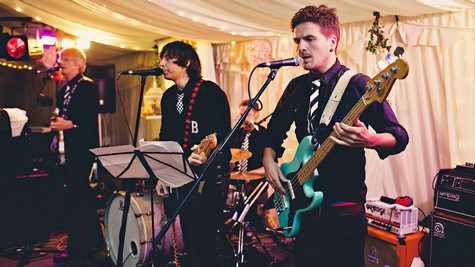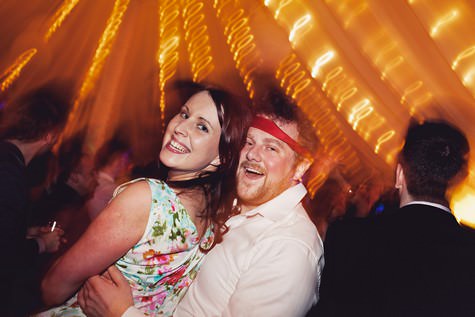 For more information on Steve's work go to:
stevegerrardphotography.com
stevegerrardphotography.com/blog
[email protected]
0845 602 7299