I have the most beautiful English wedding fo you today, full of gorgeous English country wedding details. Bunting, Vintage tea sets, wild flowers, pots of chutney, a london bus………..and an oh so beautiful bride! It was sent into me by Andrew Billington and I really do LOVE it!
The Wedding is of Jen and Rick who got married in Manchester town hall then transported their guest to the country to a beautiful marquee venue. It was a totally relaxed day full of beautiful colours, loads of smiles and a most gorgeous couple. I love how Andrew has capture the dramatic architecture at the town hall with some amazing black and white shots and some incredibly tender moments between Jen and Rick, and then moved to full colour when he gets to the marquee. He has captured the day perfectly!
Unfortunately the bride is super busy so we haven't been able to get an information from her but Andrew has given me a bit more information about the day.
'Jen is an event organiser in Manchester and Rick works with a farm owner in Whaley Bridge. The ceremony took place in Manchester Town Hall on Saturday August 5th (it rained naturally) attended by close family and friends. The idea was then to move everyone in a classic Route Master bus to Rick's employers farm at Stoneheads in Whaley Bridge where they had erected a tent on a field next to the house.
Jen had designed and dressed the tent herself in a vintage tea-party/country casual fashion. Flags, bunting, jam jars, roses in milk bottles etc.
I stayed to the end of the speeches (short day for me) and the vibe of the whole day was brilliantly relaxed and they had designed and executed the whole day in a very short amount of time after getting engaged (four months I think?).'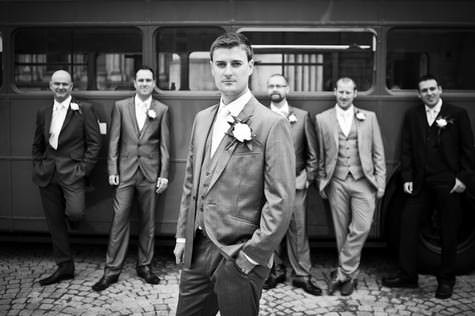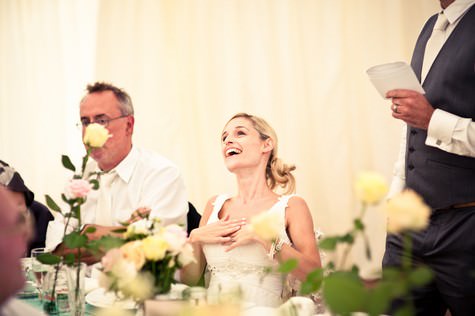 For more information on Andrews work go to:
www.andrewbillingtonphotography.com
Follow on Facebook
Follow on Twitter
07748 352 464
01782 631 994