Today is a very special day for me as it is my husband Nik's 40th birthday. We are all in Ibiza celebrating having been here for a week, having a lovely time as a family. Ibiza has always had a very special place in my heart having got married here 13 years ago. We have been back to the island many a time and every time we make such wonderful memories. So I'd like to wish Nik the best of birthday's and to celebrate I am featuring this truly beautiful styled shoot straight from Ibiza! The shoot took place on 18 February 2022 at Hotel 7 Pines Kempinski Ibiza and has been sent into me by Bliss Ibiza Weddings.
The classical and timeless design with a bohemian touch which fits perfectly to the Ibiza spirit. The attention to each detail make the overall look extremely personalised – from choosing the perfect dress, shoes to a wedding décor, music, ceremony master and cake – perfectly planned and managed.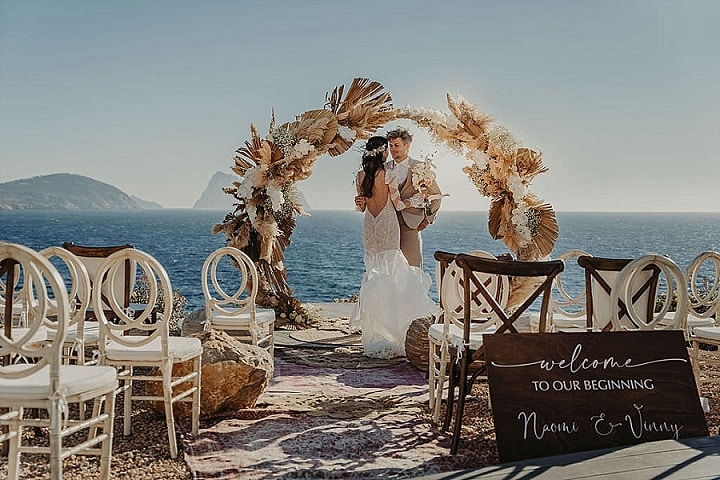 Edyta the planner behind the shoot tells us more
I put the shoot together to showcase my new wedding planning brand which is focused on bespoke wedding experiences in Ibiza and Formentera. I wanted to highlight one of the beautiful hotels where I organise weddings and events with a help if the best local suppliers.
The inspiration was the beauty of the island and filmlike scenery with the beautiful sea view, overlooking the magical rock of Es Vedra – the beauty, the spirit, the magic which was felt there. The decoration and flowers matching the location and help of talented Ibiza suppliers. The attention to detail with a timeless and beautiful decoration. All the accessories and pieces matching so it create one beautiful art piece.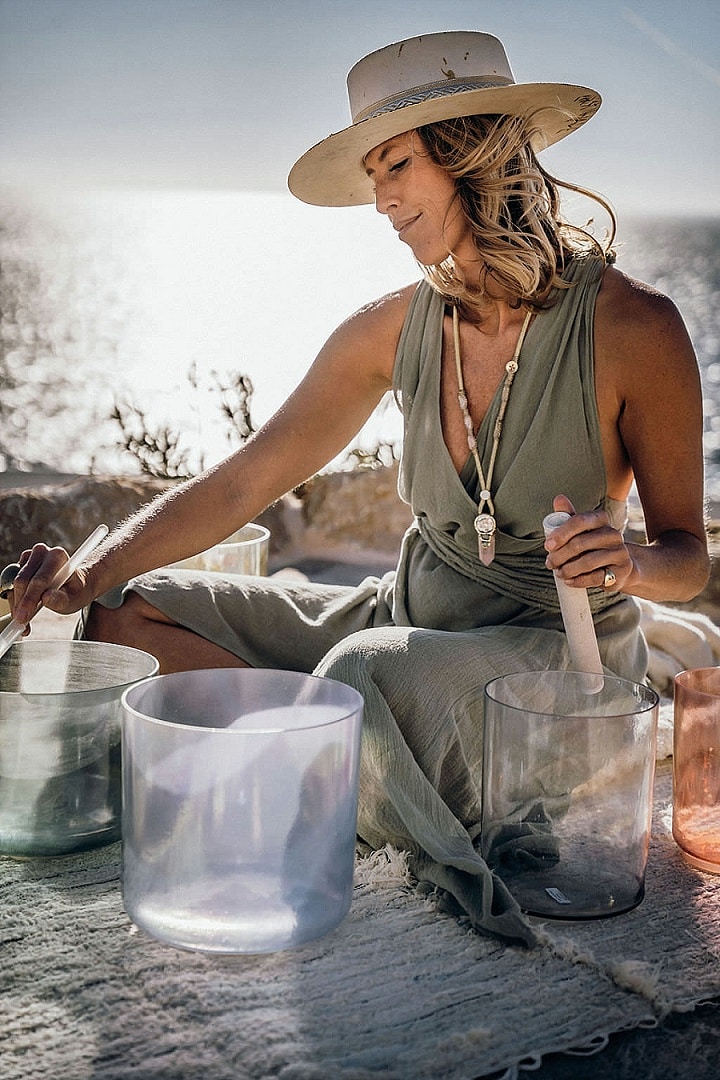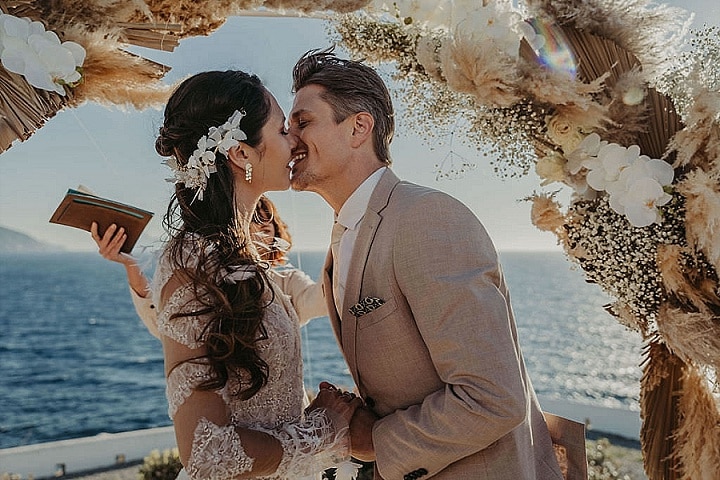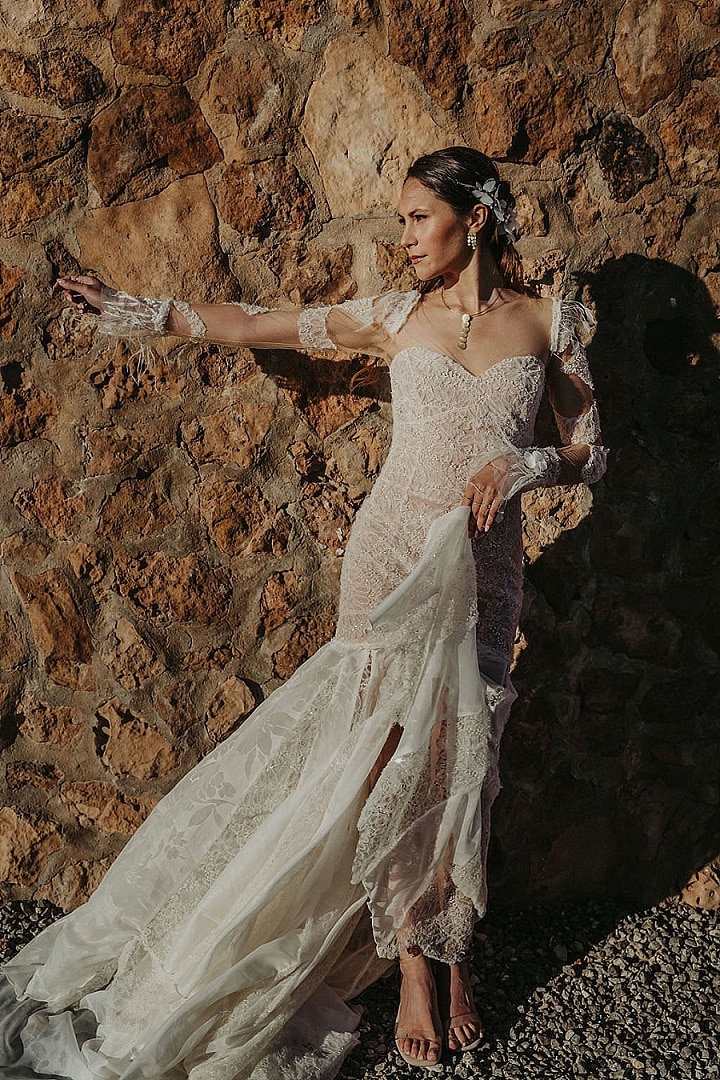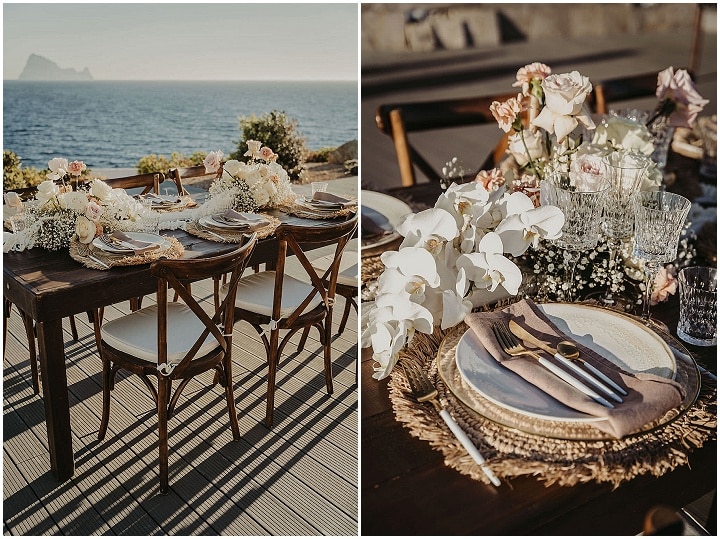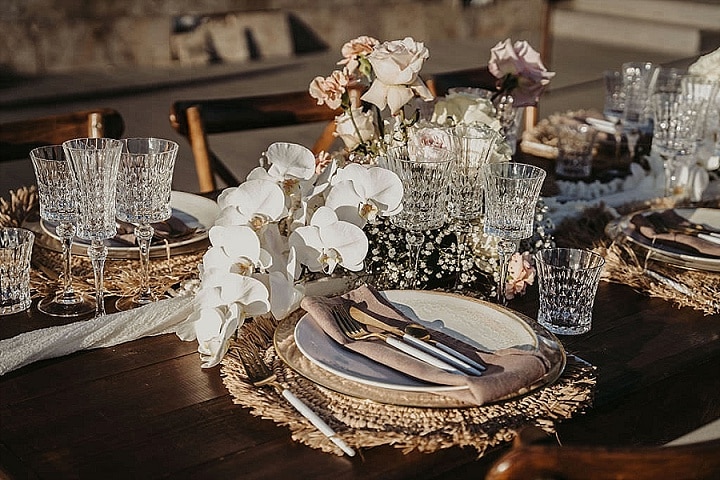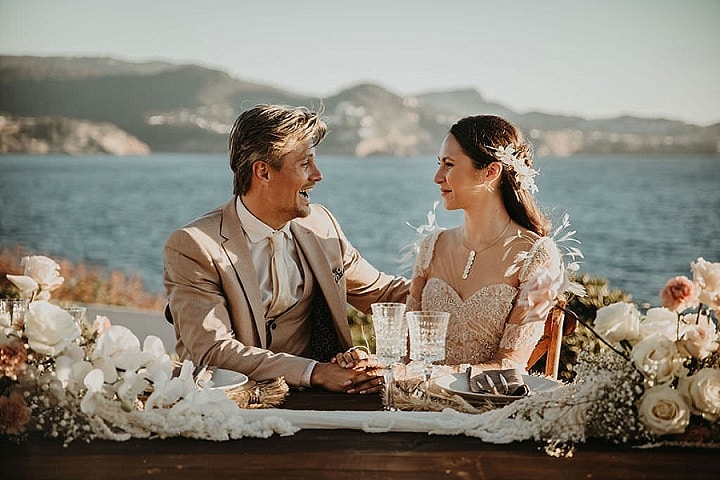 Supplier Shout Outs