This afternoon we are placing the focus on the grooms, who do sometimes get neglected! Wedding hair for the groom, best man, groomsmen or ushers can play a BIG part in your whole wedding look. So today we are looking at a whole host of wedding hair styles, all will leave you looking smart and wedding ready.
And as you might already know, your hairstyle affects your facial appearance to a great degree. So, whether it's your wedding day or a relative's, in this article, I'm about to reveal to you 7 flattering wedding haircuts for men. Discover them below.
7 Charming Wedding Haircuts for Men
1. Slickback With Temple Fader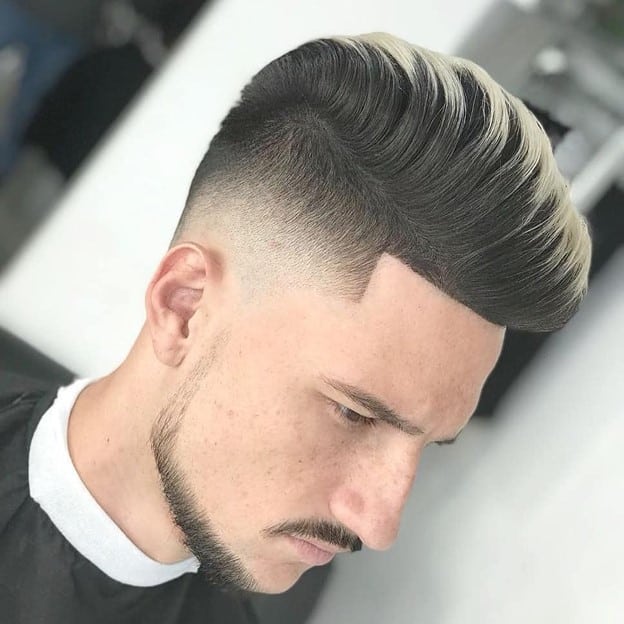 Look sleek, clean, youthful, and bold with a Temple Fade Slickback haircut. This is a modern hairstyle that's popular among groomsmen and grooms. It is a perfect haircut for both triangular and square faces and looks better when styled with this pomade for men.
2. Messy French Crop
If you're wondering why a lot of celebrities are a fan of the French Crop, it's because this haircut adapts to suit every face. Besides, a French Crop is known to aesthetically blend with your personality and can be used to hide a receding hairline, thanks to its extended fringe.
3. Buzz Inspired Pompadour With Side Parting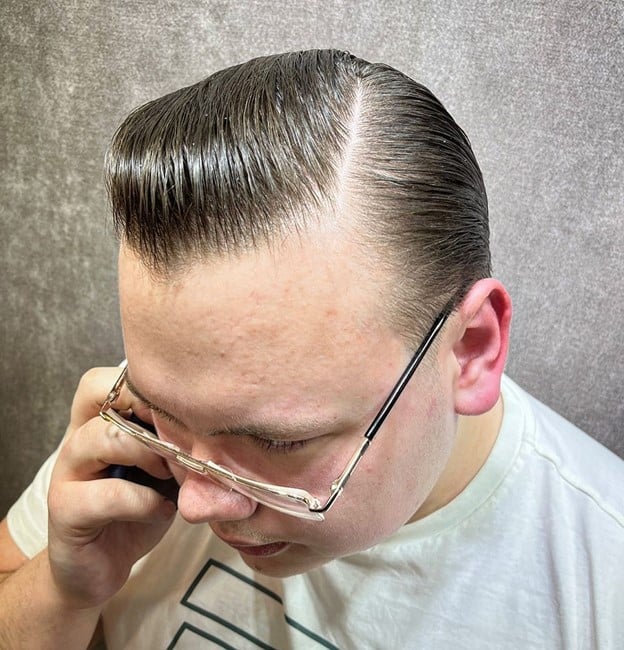 Unlike a Classical Pompadour which is strictly for men with voluminous, long hair, this variation lends to shorter hair. It will give you a maturish look especially if you're bearded. And the side parting will make you look refreshing.
4. Man Bun With Beard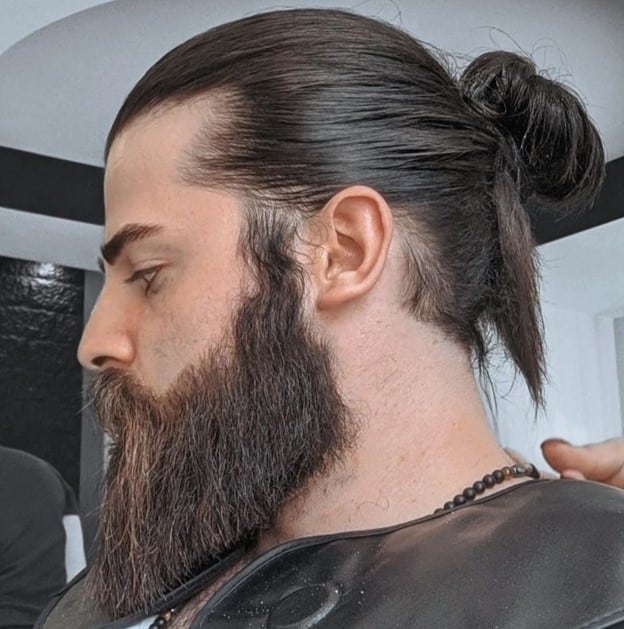 Be the talk of your day with a masculine Man Bun hairstyle paired with a well-trimmed Hipster beard. This combination originated in the 8th-11th century when it was a symbol of power and respect among the Vikings. The good thing about a Man bun is that it is easy to style and maintain, and can easily convert into a completely different style.
5. Medium Length Buzz Cut With Temple Fade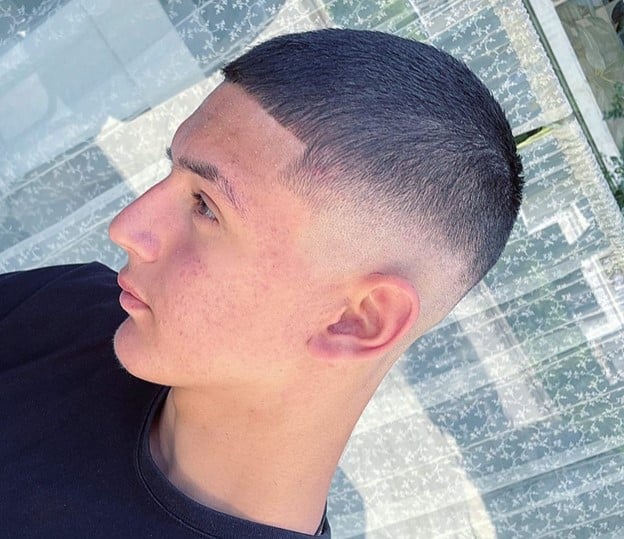 Now, this isn't the type of Buzz Cut that got Will slapping Chris during the Grammys but it sure comes close to what Will was rocking. This variation features visible hair to the top of the head. It also has a stylish touch with both a Temple Fade and Line-ups.
6. Messy Angular Fringe With Undercut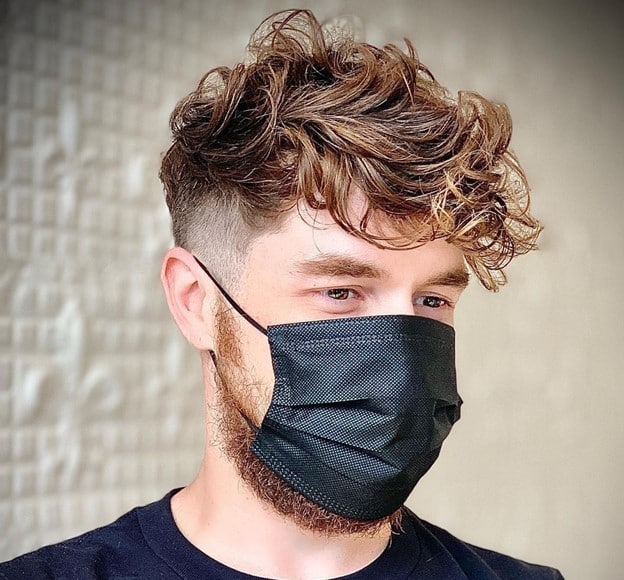 An Angular Fringe is mostly recommended to men with round faces who want to elongate them. This style is also great for hiding a pointed forehead or receding hairlines. And if you happen to have curly hair, you can make your hair look sexy by giving it a messy styling. Likewise, trimming an Undercut to an Angular Fringe gives it a clean finish.
7. Wavy Curtain Bangs
Convert your voluminous wavy hair into Curtain Bangs if you want an elegant modern style. In this case, you don't need to work with a hair trimmer but a hairdryer and a wavy hair product. You will also be parting the hair into two curtains with a comb, so to speak, one part to the left and the other to the right side of the face.
A wedding day is one of the most memorable days of our lives. And in the spirit of creating beautiful memories, you as a groom, a guest, a bridesman, or a best man must be in your best look.
To that end, I have created this secret list of the best wedding haircuts for men. All you have to do now is figure out the one that suits your personality and fits your facial shape. You can also learn how to make personalized groomsmen tie here.
Anyway, for questions and sharing of ideas, drop a message in the comment box, and let's start a discussion about your big day!
this is a collaborative post