With the biggest year of weddings since 1984 upon us, Revelry wanted to make sure all their brides have as much fresh inspiration as possible. At Revelry, they take pride in offering lots of inclusivity in everything they do from colors, to textures, to sizing. And now with this new collection, they are expanding their options among themes.
If the pandemic has taught the wedding industry anything, it's that you don't have to follow a traditional mold to have the day of your dreams. Couples being forced to pivot at the last minute has paved the way for a new school of thought with wedding planning. Minimonies with picturesque backdrops are just as popular as full-glam parties.
One thing that will stay with us is the attitude that your wedding should authentically represent you. Although there's been a boom in new trends like garden parties, old faves like modern boho are still going strong as well. Revelry wanted to create a new collection that reflected the range that exists in all their favorite weddings they've been seeing. They've broken down this huge collection by fabric and featured some of their picks.
Revelry's New 2022 Collection
There was a brief moment where we wondered if chiffon was past its prime, but Revelry's new line shows just how stylish and versatile chiffon can be. Styles like Amelia, Harley, and Sloane feature a tiered ruffle skirt, giving new life and dimension to this fabric. On the other hand, styles like Bowie balance romantic vibes with crisp, modern cuts.
Bowie
Harley
Amelia
From boho terracotta hues to lush greens, brides can really incorporate velvet no matter what their wedding vibe is. The Aurora and Giada make any bridal party look luxurious with their layered ruching.
Aurora
Faith
Giada
Shop Satin
Just when we thought we couldn't love Revelry's satin any more, they created additional styles that feel current, yet timeless. A few favorites are Brooke and Carmen, because who said bridesmaids can't have their own unique flair?
Brooke
Carmen
Ariel
This new collection takes tulle to a whole new level. The corset silhouettes on Sloane and Serenity, along with the puff sleeves on Maeve, show that tulle can be just as refined as it is playful.
Serenity
Sloane
Maeve
Revelry already has a very robust sequin selection, but the addition of the geo-sequin patterns and midi bridal looks really just make it unbeatable. Will you be wearing the Rava midi to your rehearsal dinner? Or shining on the dance floor for a second look?
Rava Midi
Camilla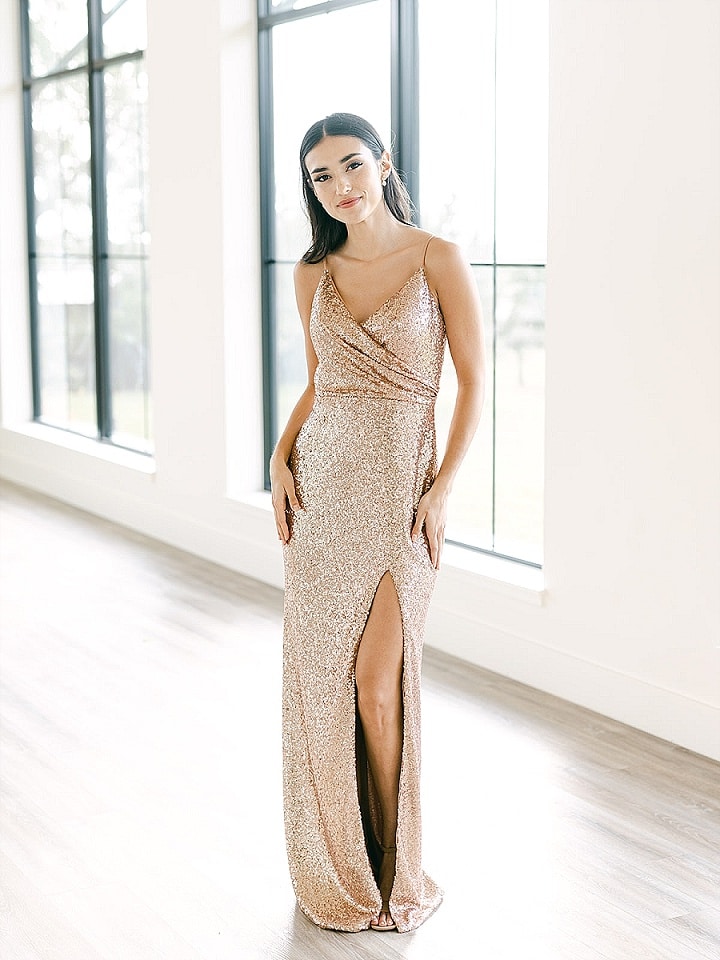 Rava
This is a sponsored post