It's been a while since I featured our good friends Revelry on the blog, so I am delighted that today I get to feature their brand new collection of stunning Satin Bridesmaid's dresses. Last February I showcased their beautiful floral collection and before that their velvet collection, and this brand new satin collection is equally gorgeous. With so many styles and colours to choose from and with all the dresses coming in a huge range of sizes, there really is something to suit each and every one of your bridesmaids. Sleeves, no sleeves, different neck lines, different lengths, the choice is endless. So if you are wanting your bridesmaids to match, or for them to each have their own individual style you can't go wrong with this wonderful collection. I am a HUGE fan of Revelry, but I think my personal favourite from this collection is the long sleeve gown, with the front leg slit, a modest cover up while flashing a bit of leg! I'd love to know what your fave is?!
REVELRY'S NEW SATIN BRIDESMAID COLLECTION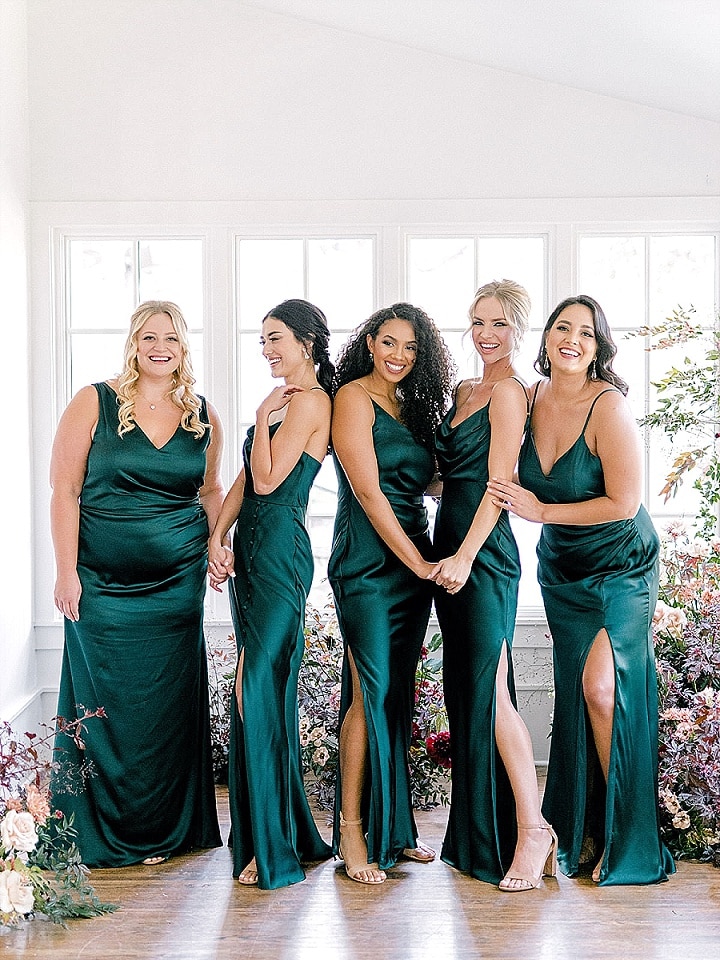 Bridesmaid trends are ever-evolving. At Revelry, we're seeing brides get inspired by mix-and-match fabrics and styles. They find joy in the freedom to create a unique color palette. The days of one style in the same fabric aren't necessarily over, but it's becoming less and less common.
We first noticed this with the launch of our velvet bridesmaid collection in 2020. This year, we've noticed satin become the latest on-trend bridesmaid dress fabric. That's why we created a full line of satin bridesmaid dresses, available in 20 different colors. 
From boho terracotta hues to timeless tones like emerald, brides can really incorporate satin no matter what their wedding vibe is.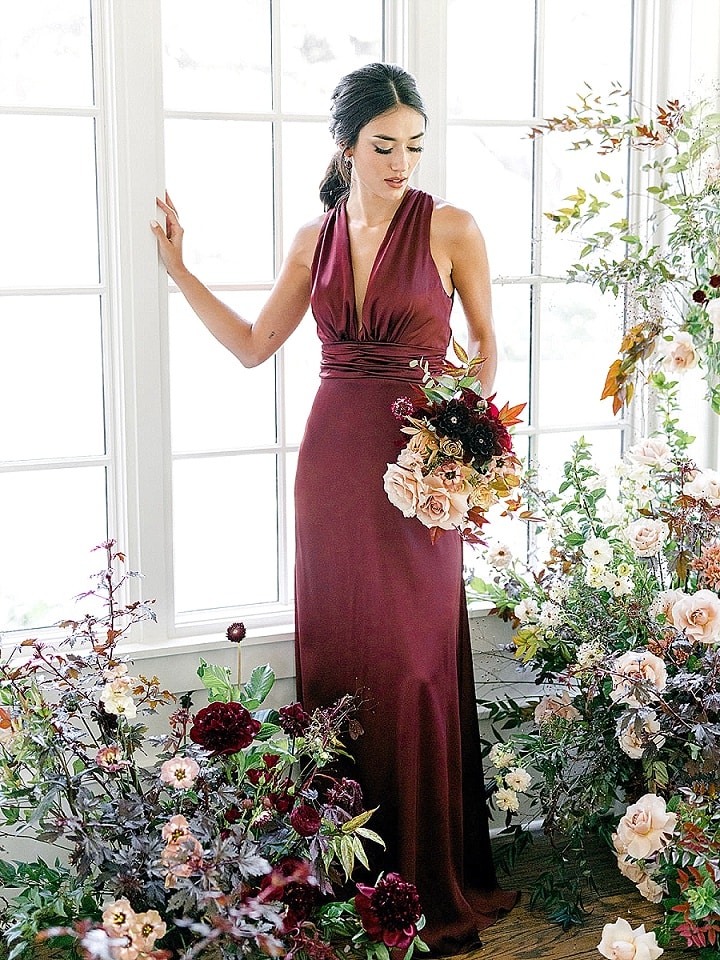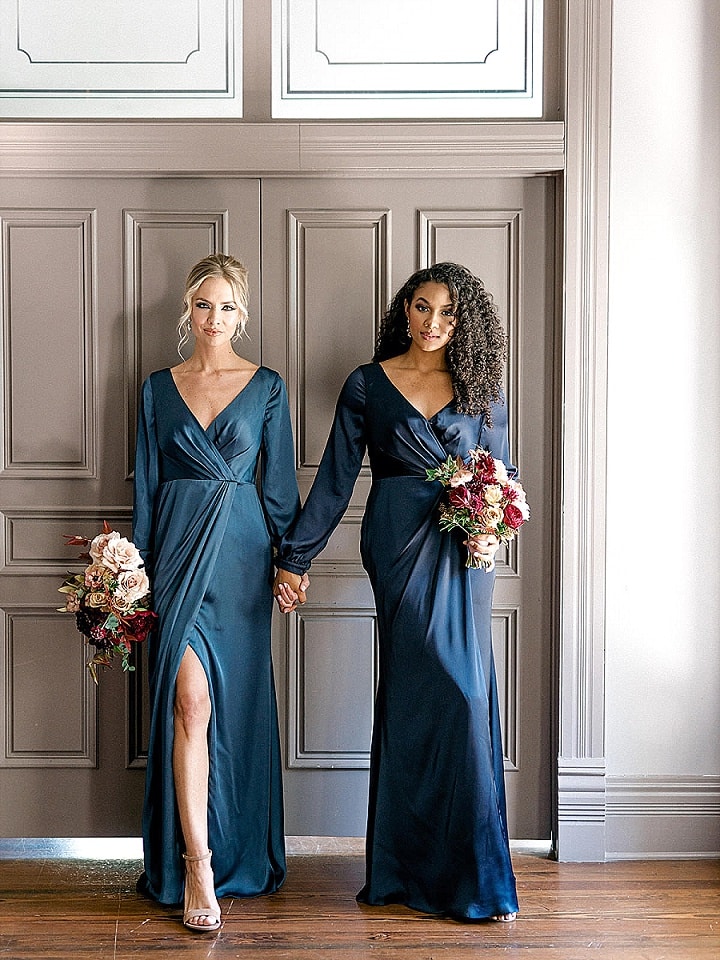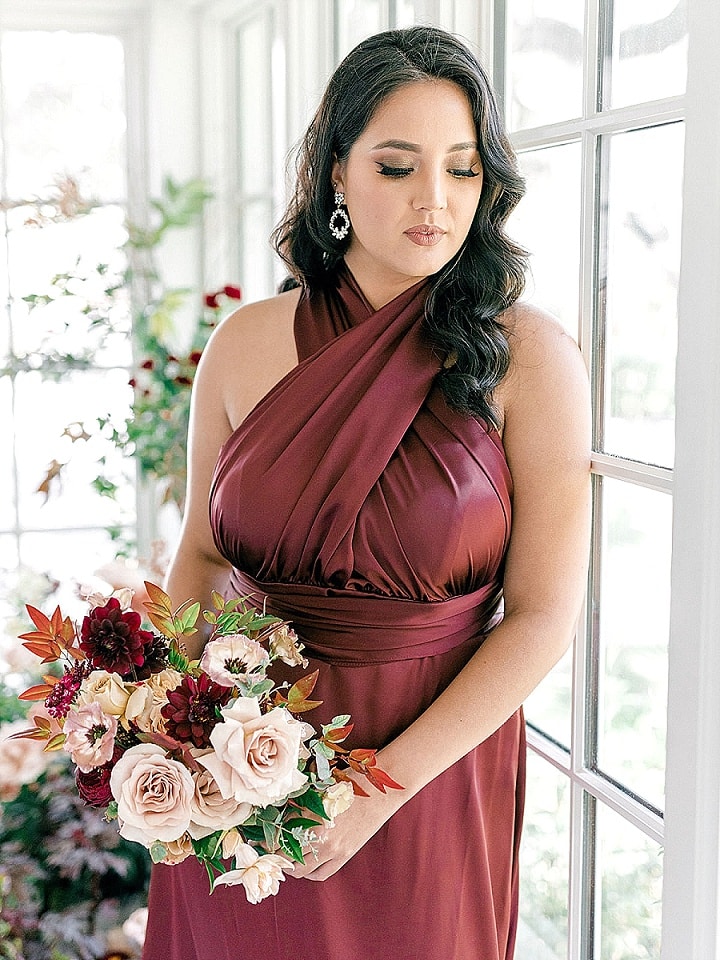 There's a common assumption that satin is an unforgiving fabric. While this can seem true with other brands, we've curated our collection to have flattering fits available in sizes 0-32. Several of our styles have gathered fabric in the tummy area, allowing more give and a looser fit. From sweetheart cuts to button details, our Revelry designer, Michelle, created a diverse collection to appeal to brides and bridesmaids everywhere. We've also created matching ties and pocket squares to outfit everyone in the crew. 
With Revelry's home try-on program, all styles, including satin, are available to try on at home in your size. You can order a box of your favorite styles to find your favorite before placing your order, making bridesmaid dress shopping super easy.
Want to see more of Revelry's Satin Collection? Shop it now and try on at home!
FOR MORE INFORMATION ABOUT REVELRY GO TO:
www.shoprevelry.com / FACEBOOK / INSTAGRAM / PINTEREST / TWITTER
THIS IS A SPONSORED POST