I have a gorgeous wedding for you today, an English country wedding set in the heart of Somerset, full of English charm and loads of character. Lydia and Luke planned their wedding before Covid but then lockdown got the better of them so they had to put their plans on hold till September of last year when things started opening up again. This gave them lots of time to carry out a number of DIY projects and really go to town with making their wedding personal and individual to them. It was important that the wedding was eco friendly, so Lydia chose a pre loved gown, they had a vegetarian wedding breakfast and reusable plant pots for favours. The whole day is soft, natural, full of joy and the most wonderful decoration. Big thanks to James & Kerrie wedding Photography for the gorgeous images.
Absolute best day of our lives with our most loved people. We loved every moment and we're so pleased all the hard work paid off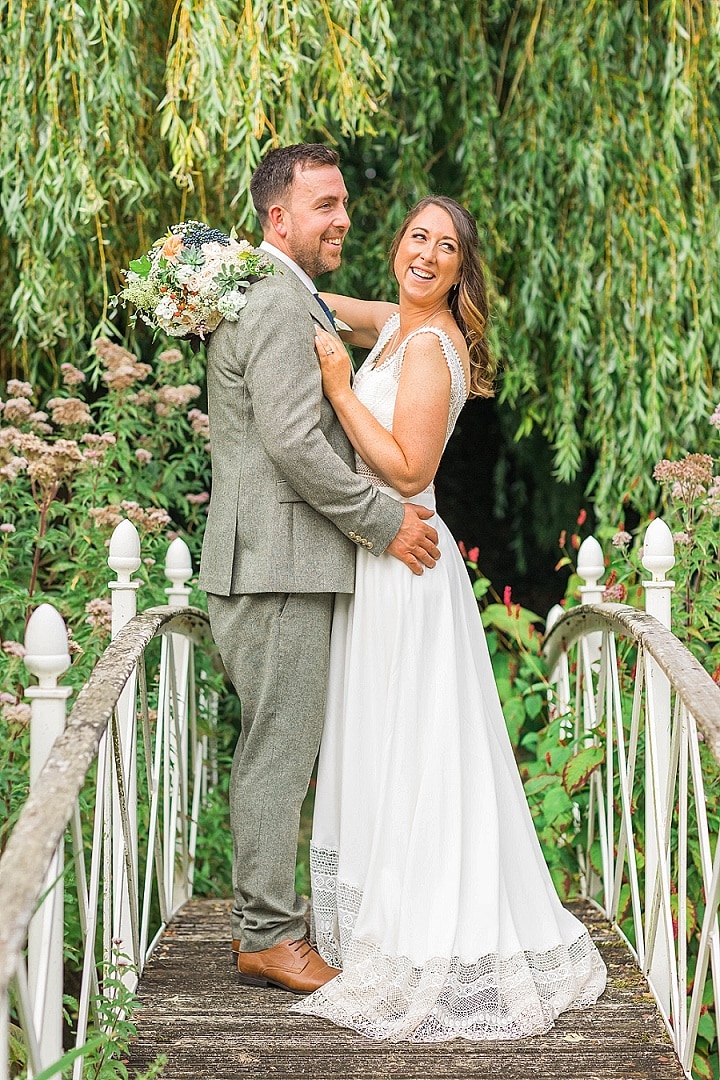 Lydia and Luke were married on 4th September 2021 at The cider barn, Whitelackington in Somerset. 'Its a beautiful rustic venue with no restrictions for suppliers. Found this especially important for organising caterers as we found lots that were tied to some venues didn't offer the type of food we wanted. Also could easily fit the amount of guests we wanted in the venue and although there was only one room, the covered outdoor space meant we had a rainy day plan if the weather wasn't on our side. Luckily it wasn't needed. The venue also has a great kitchen space and toilets which lots of similar venues didn't have. We had 70 day guests and 20 extra in the evening. We booked the venue in March 2020, organised main suppliers within 3 months. Planning came to a stand still while lockdown took force and we were very unsure if we'd have our day and looked into postponing. Planning started again properly in April 2021 when things started looking more hopeful. Most things at the wedding were made at home, many hours went in to crafting so there would be a real personal touch to the day.'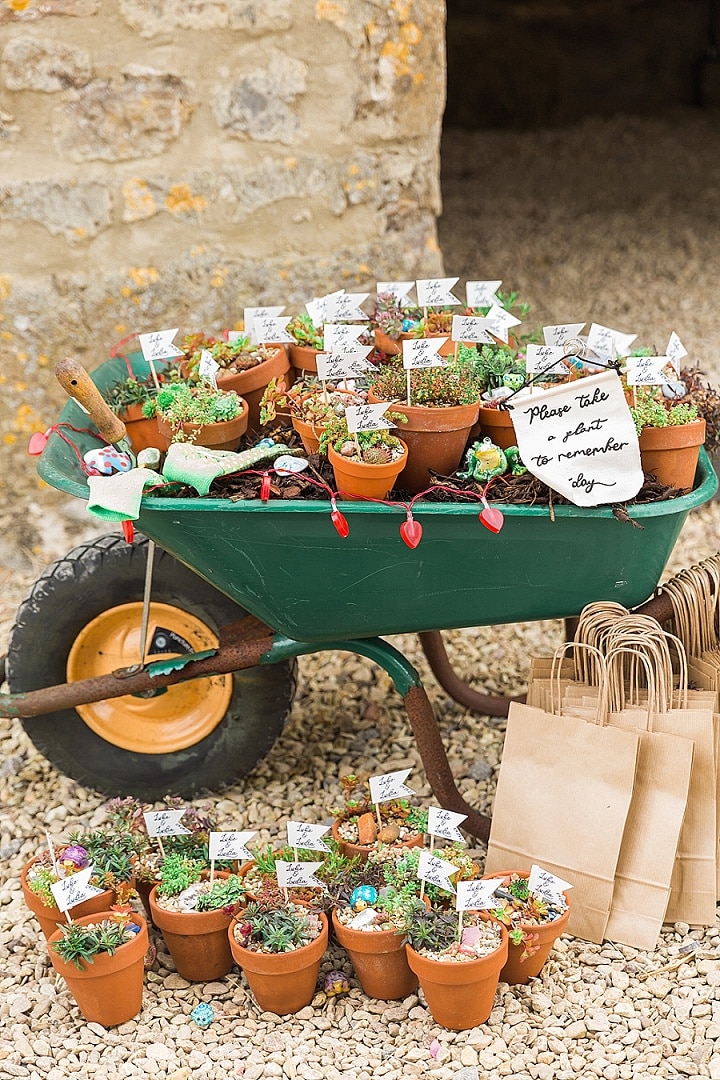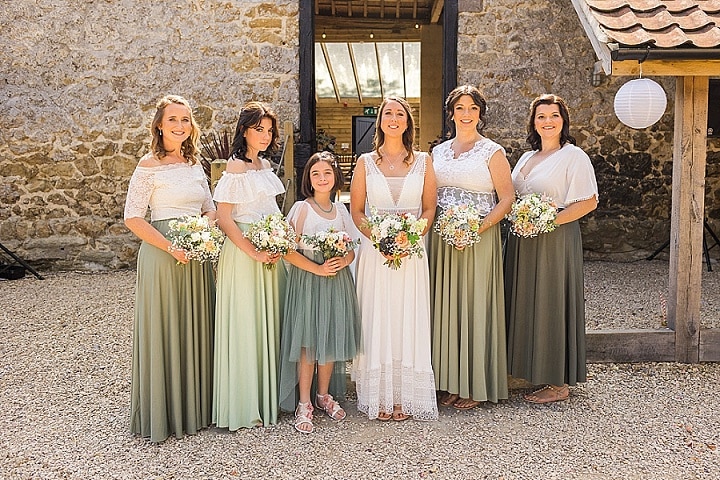 How they you met
We first found each other on Tinder in Dec 2016, met in Jan 2017 and got engaged in Dec 2018 before even living together.
The proposal
We went to the forest of Dean for Christmas, staying in a lovely little lodge near the forest. We'd agreed this would be our present to each other as we were just about to move into our 1st home and needed all the extra pennies we could save. Lydia kept to her end of the deal (bar some stocking fillers!). Luke on the other hand was up at 5am Christmas morning setting up a Christmas themed little candy caned and fake snow path to mini Christmas scenes, fairy doors, a message in a bottle and eventually a beautiful diamond ring in a personalised ring box. He definitely hadn't stuck to the deal!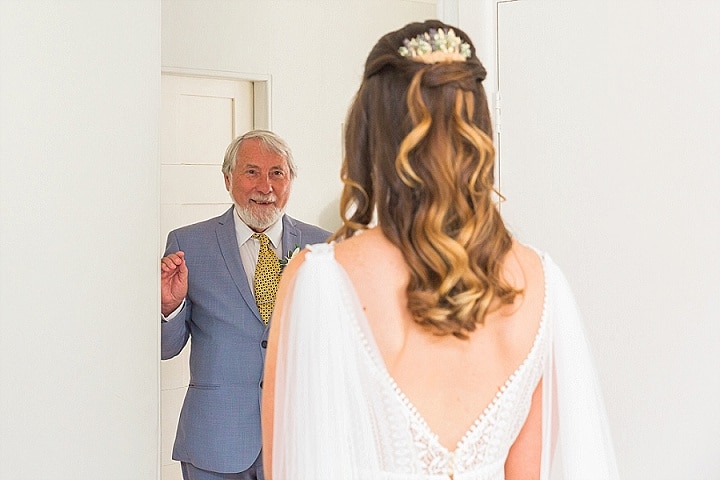 How did you allocate your budget?
This is something we didn't have a clue about and didn't really do. How do you budget when you have no idea how much things cost? We agreed that we were happy to spend what was needed on the things that really mattered to us and completely forget the things that we didn't want/would have only done for tradition. We thought making lots would save money, as well as making it personal, but the saving was probably minimal for the hours it all took. We wouldn't change this though as it made the wedding ours.
Where did you splurge and where did you save?
Splurged on the photographers, videographer, band and food. We wanted to have the best memories through photos and videos and the food and music was the most important thing to us on the day so these 4 things were a no brainer for us.
We saved on the venue (not purposely but the venue we/luke (!) Fell in love with was cheaper than similar options) and the cake- we just didn't have one. We also probably saved on canapés and desert by having a DIY snack bar and sweet/donut table which went down so well and fitted with our relaxed style. We didn't pay for a photobooth, and instead used our ceremony backdrop and a camera Lukes brother owns. We also saved on transport with the ceremony and reception being all in one place and our accommodation the night before being a 5 minute drive away. We put ribbons on friends cars for the girls and our own car for the boys, no one saw them but it made it feel a bit more special. If we hadn't saved on these bits we wouldn't have been able to afford the bits we really wanted.
How did you choose your photographer?
We met James and Kerrie at a wedding fair just after we got engaged and loved their work. We didn't look at any other photographers after speaking to them, we knew they'd just be perfect and it was the best decision we made. From start to finish they were nothing short of amazing and couldn't have been more helpful and reassuring through the very daunting process. Their very active social media made us so excited and they were everything on the day that they promised. With wedding photography and wedding photography editing becoming so mainstream, their approach as a wedding photographers will inspire you.  
The dress
Lydia was conscious about being eco friendly wherever possible, getting local suppliers and not being too wasteful. She was really keen on getting a 2nd hand dress for both the eco factor and value, not wanting the dress to be a huge part of the budget. Lockdown made this really difficult as we couldn't visit other people's homes to try things on and 2x appointments at a 2nd hand boutique got cancelled due to covid. In the end, Lydia fell in love with a boho designer and took the plunge, buying from an ex-sample online sale. It paid off luckily! The dress is 'honeybear' by rembro styling, with some alterations to make a train and make the front panel sheer. The shoes and jewellery were another budget friendly option, Lydia not being crazy about shoes or jewellery in day to day life and wanting something that could be worn again.
The suit and bridesmaids
The suits were hired from Moss Bros with all groomsmen wearing their choice of brown/tan shoes. Bridesmaid skirts were made to measure from la closet de chanel with each bridesmaid choosing their own white top to suit their own style. Our mini bridesmaid had a boho dress from the flower girl boutique online. They all wore their own choice of shoes. Most opting for flat ones because they're all taller than Lydia!
Theme or colour scheme
Colour theme of the clothes and props was green shades, mainly sage tones. Flowers didn't really have a theme, just wanted them English and pretty! Our theme was a boho relaxed vibe. Partly unintentionally, this is just our style and what we're drawn to so luckily it all went together.
Flowers
English home grown seasonal flowers. We gave our florist, Cobi from Batch Cottage Flowers, an element of free reign, stating some things we really wanted like herbs, berries and succulents, and sent some photos. She delivered the most beautiful bouquets, exactly what we pictured, very boho and summer/autumn vibes. She provided most of the decor flowers too and had complete free reign on these, they were absolutely gorgeous, she was the perfect florist for us! My mum mum aunt arranged all the floral decor the day before.
Decoration
As natural and botanical as possible. We asked friends to collect bottles for us for about a year and used them for candles, flowers and fairy lights, and had loads of flowers and little pots of plants on the tables (which doubled up as favours). Our very talented friend made the beanbag toss lawn game, guest 'book' plaque, donut wall and beautiful arch for us (which doubled as our photobooth backdrop), and 2 other very crafty friends decorated the arch and made the hanging branch above our head table. We had some personal bits like rustic ladders with photos of us with our guests and people who couldn't be there on the day, sign posts with directions/distance of how far our guests had travelled as a nod to their efforts for coming really long distances in some cases, and some hanging white paper decorations to give a festival/boho vibe. Another perk of the venue-it was so pretty we didn't want to take away from its natural beauty.
Food 
The brilliant Smokehouse on the Hill were so flexible and bent over backwards to provide food in a style they'd never done before. We hired them to do a buffet, something they were familiar with but changed our minds 6 months before the day, luckily they were on board and excited by our ideas. We are both pescatarian and chose to have a fully vegetarian wedding. The day food was grazing platters of beautiful vegetarian pastries, sausage rolls, pasta salad, cheese, bread, falafel. The evening was aubergine and haloumi burgers, pea and bean burgers and vege hotdogs. We were worried our meat eating friends wouldn't survive without meat for a day but we had so many great comments about the food. Lots of pick and mix sweets, donuts, crisps and chocolate bars for snacks through the day!
Entertainment
We had a lawn games, a photo booth, glitter Station and space hoppers (both went down sooo well with the little kids and big kids) and a live band in the evening, the Southern Sons, who were a Mumford style band with a big double bass, they were fantastic.
Who supplied the stationery?
All home made. All the signs on the day were hand drawn and the table names were also home made on our Cricut machine, as we're the glass charm place names. We didn't have order of services.
Where did you go on your honeymoon?
We had a mini moon the week after to Devon. A week in a beautiful Sheppard's hut in a valley, no Internet or phone signal most of the week, it was bliss and just what we needed after a crazy few weeks of planning. Were hoping to go to Japan in 2022 for our proper honey moon but we're waiting to see if it'll be safe COVID-19 wise before we book.
Personal touches
Most of it was personalised in some way. The main things not mentioned already were our good friend (and prop maker) played the guitar and sang for guests as they arrived, and played guitar whilst 2 of our other good friends sang the walking down the aisle song. Unfortunately they both had covid and were isolating on the day but they managed to prerecord it for us. It made it so special that they were still involved even though they couldn't be there. Lydia's family in Australia were planning to come but covid put a stop to this too, so they sent videos and messages to a friend who made a video which was played after the speeches. We're so pleased covid didn't stop everyone being there in their own ways.
Special moments 
We loved all of it. Its so difficult to chose a few bits. Lydia loved getting ready, having all the girls together all morning, the ceremony was so special and the band were great. Overall though we both just loved looking out over our guests during the day, people who would never usually meet were chatting and laughing together. watching the kids having so much fun with the games. It sounds cheesy but that was the whole point for us, and seeing people who had all made such an effort to be there was unbelievable. Lukes dad flew over from Switzerland and friend of Lydia's came from Spain! We left that night feeling very loved!
Advice for other couples
Give yourself A LOT of time for planning if you want to do lots yourself. No time is enough as you'll always find more things to do, but doing ours in less than a year would have been very stressful. Take the week before off work if you can, the last minute things take longer than you think!
Think about what is important to you and don't just do things because that's the done thing.
Don't compromise on things that will make your day perfect for you. If you like a venue that won't fit all the guests you want, look for something else. Who is around you on the day is way more important than what it looks like.
Try not to get caught up in the hype/stress in Facebook groups. There is lots of helpful information but your day is yours. Enjoy the planning, you'll only do it once and your mood in the run up will set your tone for the day. There is so much that will feel like a big deal in the run up but not matter on the day, no one else will ever know what hasn't gone to plan.
Have some time away afterwards, time to reflect and enjoy each others company away without wedding planning for the first time in months, it will help the wedding blues a lot!
What was your biggest surprise of the day?
How well everything went, the weather being so good, the messages on the video which we knew was going to happen but hadn't seen.
Supplier Shout Outs 
For more information on James & Kerrie wedding Photography go to
www.jamesandkerriephotography.co.uk /  [email protected] / 07718073150 / FACEBOOK / INSTAGRAM   
James & Kerrie Photography are a husband & wife team who specialise in natural, bright and modern wedding photography inspired by nature. They are based in Somerset and cover the whole of the South West of England.