I have a rather special wedding for you today 1) because it comes from Ibiza and 2) because it's one I planned myself! Sarah and Matthew Moore booked me just over 12 months before their wedding on 16th September 2011 to help out with the planning of their beautiful day.
It was an absolute pleasure working with Sarah and Matt, Sarah was supper orgained so she really made my job incredibly easy, and together as a couple they are just perfect! I remember visiting them at their house on several occasions and coming back from my meetings thinking I really don't know a couple more in love, the way that they just gazed into each others eyes was magical!
The first thing I did was help them find a venue, they chose Pura Vida in Ibiza as it was the perfect size to gold their 40 guests, as well as being one of the only places in Ibiza where you can still get married on a beach. I then went onto find them all the other suppliers for their amazing day. I have to say a big thank you to Ana Lui for the amazing photos. Ana is one of most popular wedding photographers on the island and did a wonderful job with this wedding. (you can read more about her HERE )
unfortunately I didn't get to go out to Ibiza for this wedding, Sarah and Mat chose my partial planning Ibiza service which means I plan it all from the UK but don't go out, but never the less I was happy to leave the day in the safe hands of the staff at Pura Vida, having met them all on my trip to Ibiza in May I knew that everything would run smoothly.
So I hope you enjoy these photos on this cold November day….dosn't that sunshine just looks amazing!
Sarah and Matt describe their day as 'Our wedding met every expectation we had and more. To bring all the people together we love for our special day was incredible'
What made you decide to get married in Ibiza
We wanted something different a change from the usual
How they met
we via mutual sisters who was work friends with both of us on a work night out
The proposal
On the London eye !
The Dress and accessories
A mix of monsoon, gina & bespoke accessories
And the suit?
A mix of M&S & Paul Smith
And bridesmaids
A mix of ASOS, & Mango & top shop on bridesmaids
Theme
Just very simple, dusty pink nudes, and whites, creams
Food
Mixed Spanish tapas starters with a luxury BBQ and a mixed dessert
Entertainment
We put our own music together
Flowers
David Austin Rose & Hydrangea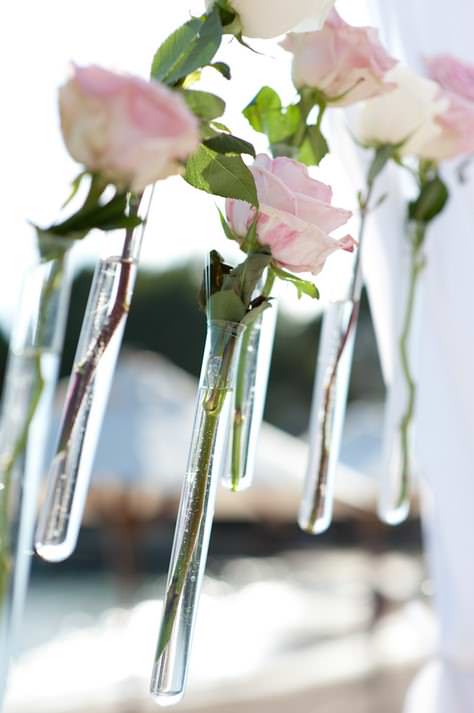 Decoration
Simple crystals, & flowers on the tables with Handmade Table menus & names
Personal touches
We made our table plan & stationary ourselves
Special moments
-The ceremony, when the waves were lapping against the sand during our ceremony, it felt supa spesh.
-The pix with matt and I.
-Having dinner watching the sun go down.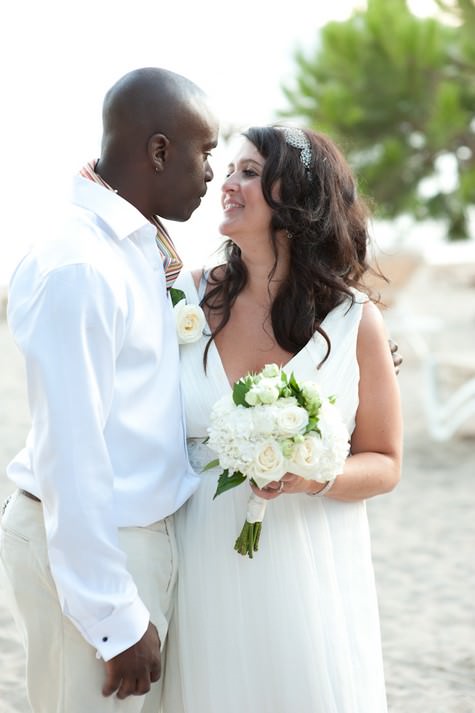 Planning advice
Just chill and not worry about how things will go.
Biggest surprise
The magic of it all ! and how great it felt.
Boho Planning Details:
What planning service did you book from me?
Ibiza Partial Planning (planning from the UK, sourcing venue, suppliers, liaising and coordinating) with no on the day
What made you decide that you wanted to book a planner?
as were getting married in Ibiza we needed that support.
What do you feel were the biggest benefits of having a planner involved with your wedding?
being that point of contact for the suppliers & being the person to get the best price etc and to ask those questions I wasn't comfortable with and on all the bits that was too hard to sort and confusing !
Supplier Shout Outs:
When I started working with Sarah and Matt I put together a mood board for them to help with their ideas, here it is.
If you'd liek more deatils about my Ibiza wedding planning services go to: www.bohoweddingsandevents.com/Ibiza