I often get asked to write articles for other blogs, some give me specific topics to discuss and others give me free rain to write what I like. After meeting Kim from The wedding community a couple of months ago at the Bristol Tweet up and having a good old chinwag about all things wedding related, she asked me if I would write a piecefor her blog on Ibiza.
A couple of months later and with at last an hour or two to myself I took her brief of 'the cost of Ibiza weddings' and started to write up the article.
Kim has been lovely enough to feature the article on her blog post CLICK HERE to read the whole thing.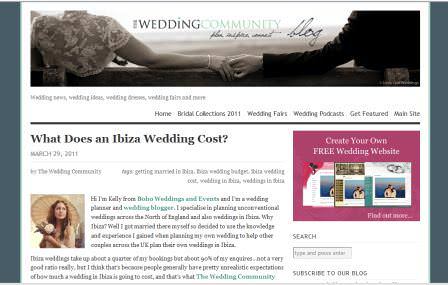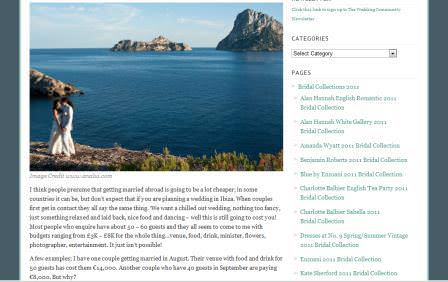 If you would like to know more about my Ibiza wedding planning packages go to www.bohoweddingsandevents.com/Ibiza or email me [email protected]