I would like to introduce you to Chris Giles photography in todays Show and Tell.
'I believe in taking pictures, not snapshots.'
Chris comes with many years experience in wedding photography he has a classic yet contemporary style that is suitable for many brides. He studies photography trends and uses elements of them in his work but is ever led by them, alway staying true to the bride and grooms style.
I asked Chris to tell me a bit more about himself and his work, while sharing with you a few of his favorite shots!
A Bit about my work:
I look at a weddings as being a living breathing entity with each one having it's own unique personality. I essentially take its pulse and interpret the day as I see it.
My style is hard to quantify. I respect traditional wedding photography but with a twist. The relaxed reportage look is my strong point but there will always be the need for formals with a further sprinkling of contemporary images in order to create diversity in the final album.
It wouldn't be out of place for me to carry 3D glasses and I'm not a venue snob. I'll cover everything from Registry offices to Manor houses as it's the people I'm most interested in.
Whenever I take an image I try to capture something that will engage the viewer for more than just a fleeting glance. Whilst I respect the styles that are current, such as the vintage look I also want something unique for each couple to set their wedding apart from others.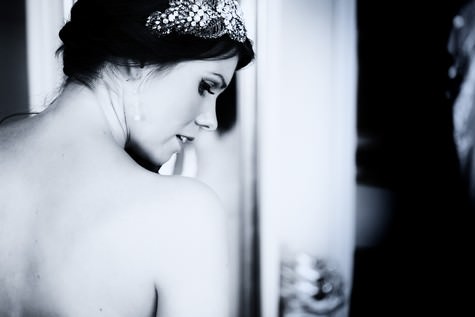 A Bit about me:
I'm located in the South of England and I have a personality!
I'm international and have worked in New York. London and Italy.
About my pricing: I respect the individuality of each wedding so offer bespoke packages ranging from £1000-£1500 for all day coverage.
For more information on Chris's work go to:
www.chrisgilesphotography.co.uk
www.booheads.co.uk
www.sussexboudoir.co.uk
01273 682202
07525 752823