I have something a bit different for you today as we take a step away from the normal Boho weddings I share with you and head to Florida for this gothic fantasy themed wedding mixed with accents of Beauty and the Beast. Frank and Diana love all things dark and Gothic Fantasy, so it seemed only right that they incorporated this into their wedding. They asked their guests to dress in a similar colour scheme of dark blacks, greys, purples and reds and the results are this unique wedding full of personality. Diana brought her love of crafting and DIY to life with her Beauty and the Beast decoration ideas, collecting 100's of lanterns and jars, filling them with moss and adding fake butterflies and gold glitter. Light Sky Photography was there to capture the day.
'Gothic Fantasy themed beauty and the beast'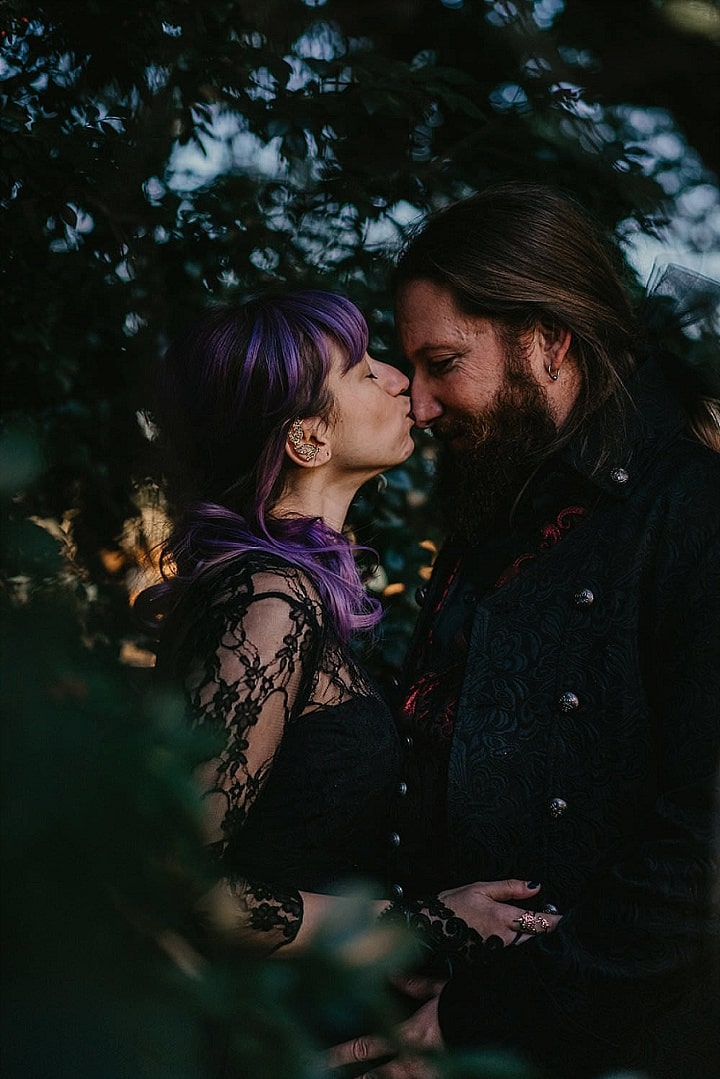 Frank and Diana were married on 11th January 2019 at Robbins Lodge at Robbins park in Davie, Florida. 'My husband picked it out. He learned of the location from a friend and we visited the park and we loved the huge oak trees surrounding the area and the lodge was perfect for what we wanted. We had 80-85 guests and it took a year and a half to plan.'
How they met 
We met at work in the beginning 2010, we didn't talk he wasn't the nicest person lol he never smiled or said a word he was always either reading or typing away writing his book, I was actually kinda scared of him lol. he eventually said something when he saw I was reading and our conversations were always about books. We were both in crappy "situations" at the time so books were our outlet. Years past and I left my situation and he found out and told me he had left his a few weeks prior and it was the greatest thing and then he asked to take me out that night. I looked at him like he was crazy because he's always been grouchy and mean to me, but I thought why not. And from then on we became best friends and haven't left each others side, we've been together for 6 and a half years at this point.
The proposal
He took me to Disney on my birthday in December for the Very Merry Christmas Parade in 2016, and we were eating lunch at the Be Our Guest restaurant in Magic kingdom in the Beast room, he wanted to take a picture in front of the rose so he asked one of the server's as I was walking over to the spot, when I turned around he was getting down on his knee I thought he hurt himself lol and he pulled out a box and I started ugly crying and he asked the question, meanwhile the server got all the shots of my ugly cry.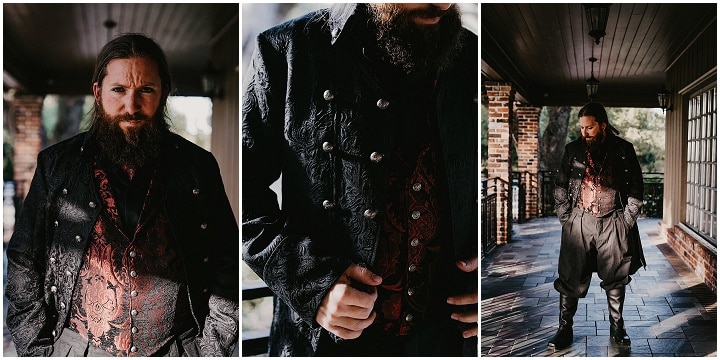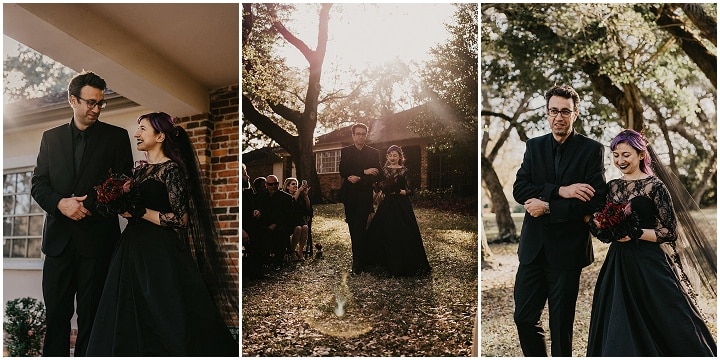 How did you allocate your budget?
We definitely wanted to keep our budget really low since we just bought a house, so we didn't really have a set budget just knew it had to be low, we stayed below $8,000
Where did you splurge and where did you save?
I don't think we made any really big splurges, I made all decorations and my family and some friends helped set up the venue so that was a big savings. Neither of us had a wedding the first time around so this time for us, we wanted to have fun and we definitely did J there was no stress that day when we were decorating and putting food together. If you're crafty and able to do a lot of things on your own I definitely recommend it.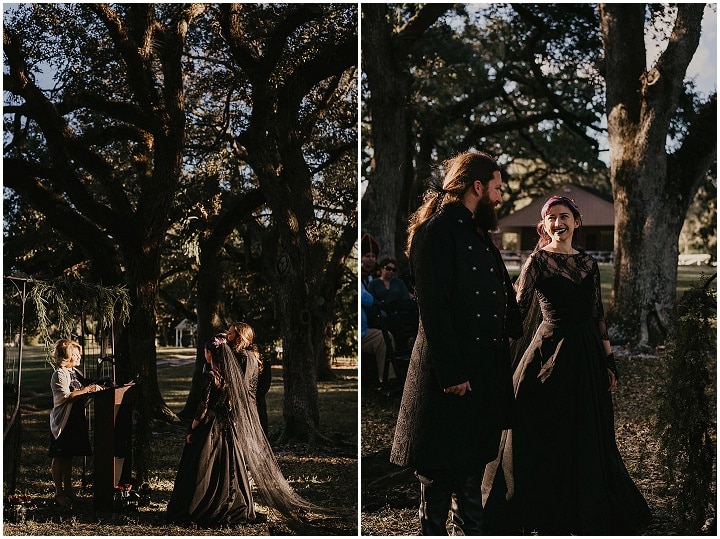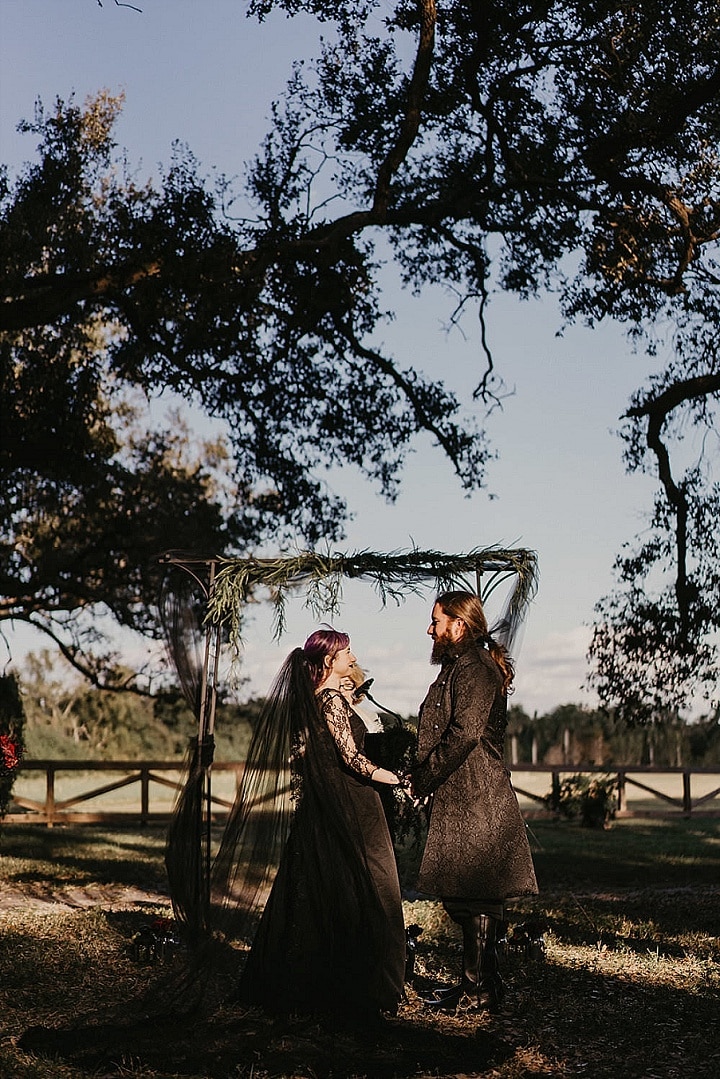 How did you choose your photographer?
Erika did our engagement photos she's definitely really talented in capturing a persons true self, we are not the typical couple and she showed that perfectly in her photos
The dress 
My dress took all of 5 minutes to pick out, I wanted a black ball gown and David's bridal had one by Izaak Mizrahi for $200 I got the lace overlay on Etsy for $80 and the accessories as well which were maybe $30? And the shoes were gold flats because I don't wear heels, I got from modcloth.
The suit and bridesmaids
So we actually went to New Orleans to find my husband's apparel, the vampire capital. We found his coat and vest there and then for his pants and boots we ordered from historical emporium. We told everyone dress dark and in costume so his best men looked amazing in their steampunk and vampire attire. my mom and daughter also went in dark vampire looking attire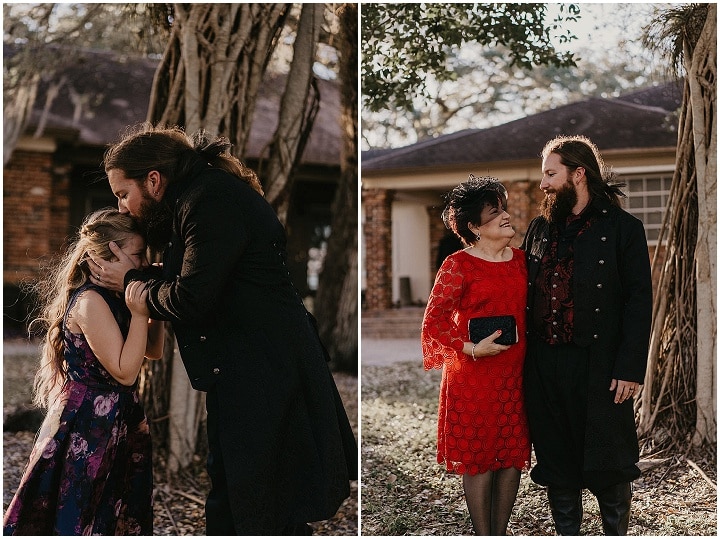 Did you have a theme or colour scheme?
My husband is a gothic horror high fantasy author and I love Beauty and the Beast, he looks like the beast to me so he wanted Gothic fantasy beauty and the beast-esque theme and I was all for it. I stayed with dark colours of course blacks, dark reds, dark purples, gold, and then added green moss and fairy lights to make it more magical and lots of gold glitter spray.
Flowers 
They were all fake all from Hobby Lobby buy 1 get 1 free, best deals and easier than having to depend on real flowers, and people got to take home a lot of the decorations at the end, everyone got a lantern as a gift.
Decoration 
I made lots of floral pieces with moss and wood slices I got from Michaels. I saved up mason jars from pasta sauce and put moss and fairy lights in them and butterflies, fake ones of course. We used décor from our house, what you see at the wedding is pretty much our décor at home. We bought 100 lanterns from ikea and stuffed them with moss and fairy lights and butterflies and sprayed them with gold glitter. I tried to stay as dark fairy tale as I could. Pinterest has a lot of amazing ideas that I tweaked and made my own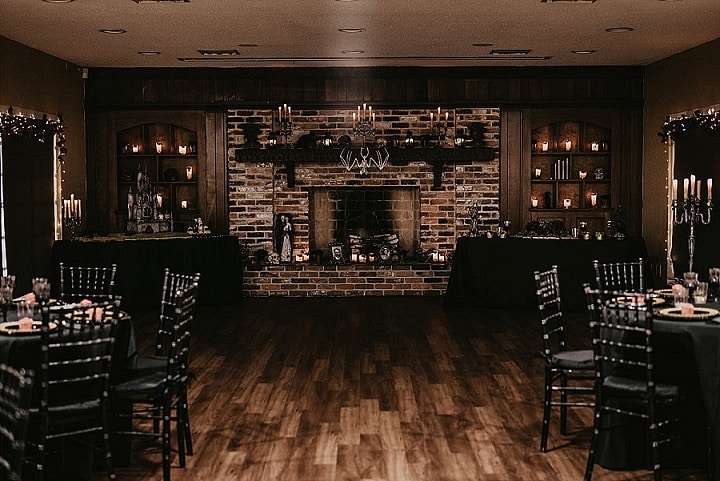 Food 
We ordered from Shorty's BBQ in Davie, my husband's favorite
Wedding cake
My friend is a baker and she makes these beautiful cakes, so when we told her we wanted a gothic castle cake she took on the challenge and made the most beautiful thing ever. It even had a mote around it that she put dry ice in so it looked all erie when she added water to it it was amazing. She's on instagram as Sissy's Sweetz
Entertainment
We had a DJ
Who supplied the stationery?
Etsy
Personal touches
We did everything, my favorite thing I did was the cake toppers I got the pop funko dolls of Beauty and Beast and painted them to looked like us.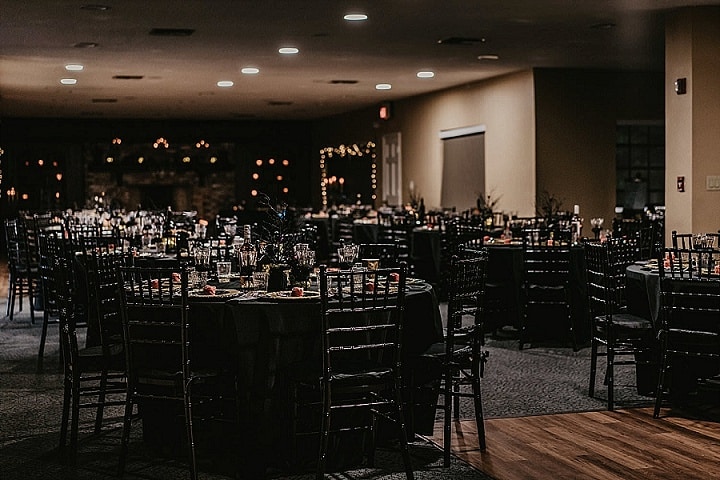 Special moments 
Setting up the venue with my family and our friends was the best part because they live all over. We don't get to see them much and to have that day with them just decorating and putting everything together was so much fun for us. The highlight was walking down the aisle to my husband and seeing him tear up.
Advice for other couples
To have fun with the planning and the day of. It goes by so quick and you don't really remember much.  There's no need to stress or get all worked up about a day that's meant to be about the two of you. Take a shot of whiskey you'll be alright.
Biggest surprise 
My husband wrote me a beautiful letter he had delivered to me by his best men right before I walked down the aisle. In it there was a locket with a key he drew inside that was the key to his heart, it was very hard to not cry at that. Months after the wedding we got, not matching, key tattoos to symbolize that day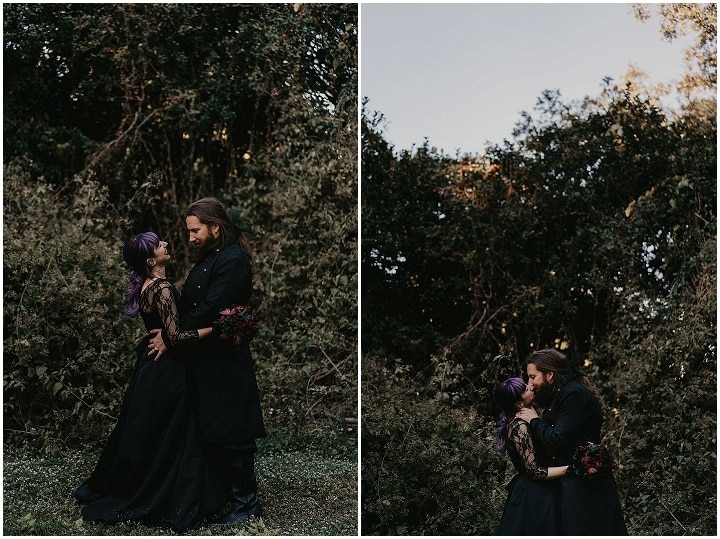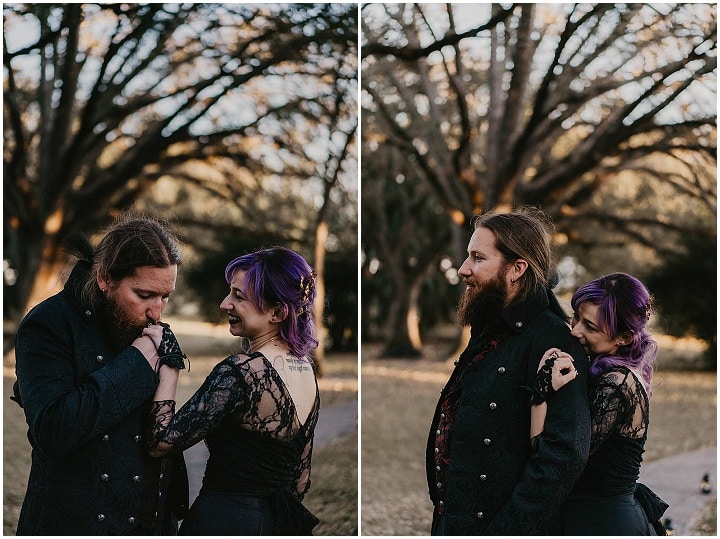 Supplier Shout Outs
For more information on Erika's work at Light Sky Photography go to
www.lightskyphotography.com / [email protected] / FACEBOOK / INSTAGRAM