Today I have a super cool wedding to share with you all the way from Texas! Lauren and Lindsey were married on 27th April 2019 at One Eleven East in Hutto, Texas. These two gorgeous brides really injected their own personality into their day by making it as laid back as they could. From their attire to the decor, everything was super chilled and fuss free. With accents of yellow in Lauren's converse and of course the sunflower theme their wedding is bright, fun and full of love, as for the doughnuts and the dancing, what a fun wedding this is! Big thanks to Nikk Nguyen Photo for the lovely submission.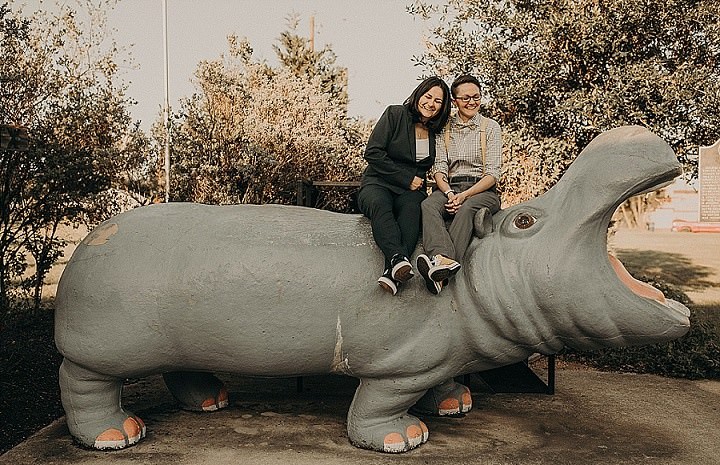 Nikk the photographer tells us more about the day
A wedding day is a reflection of the couple that's getting married. This day was no exception. Lauren and Lindsey are extremely cool and fun to hang out with, and their wedding day was equally fun! It took place at One Eleven East, a beautiful gem in the middle of Hutto, Texas. It was pretty nostalgic for me to be back there, because this is where I did my first styled shoot! I was stoked to be back here and shoot the love story of Lauren and Lindsey.
They each got ready in separate rooms, so when they first saw each other, their faces were the perfect mixture of surprise and admiration. I'm so glad I was able to capture that moment! One of my favourite things about Lauren's outfit was the bright yellow Converse shoes she was wearing! This definitely brought a pop of color and personality to her wedding look, especially because most of the bridal party was wearing them too. The yellow shoes and beautiful sunflowers were bright reminders throughout the whole day of how happy Lindsey and Lauren are to be with each other.
It was a very family-focused wedding, you could tell that Lauren and Lindsey surrounded themselves with some amazing people who deeply care about them. It was an amazing experience to meet all of their awesome families! One of my highlights of the day was the speeches. Lauren and Lindsey's sisters had us laughing and in tears at the same time.
A great party ensued, with lots of dancing and laughter. Of course I couldn't help but capture some shots of Lauren busting out some serious moves in her "Wifey AF" hat. I told you, they really are the coolest.
At the end of the evening, the happy couple was sent on their way with sparkles and a lot of well-wishes. They drove off ready and excited to start a wonderful marriage together!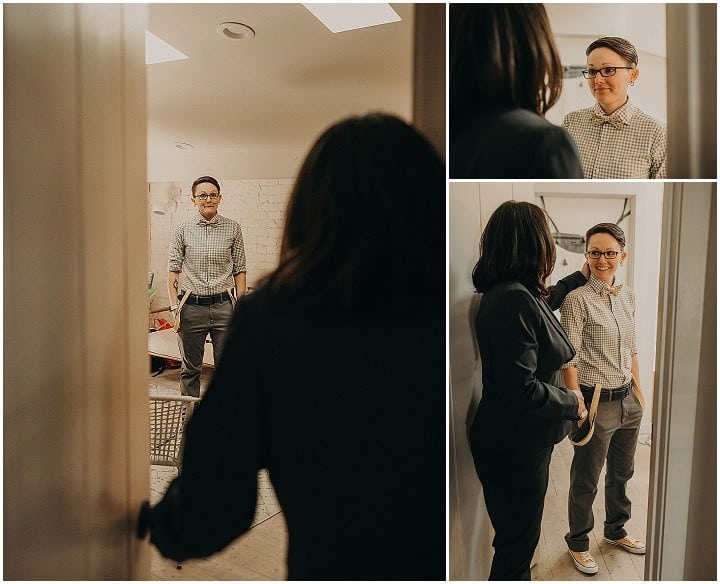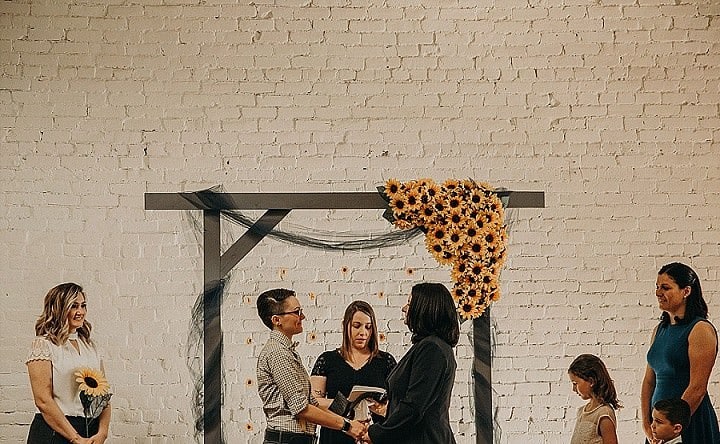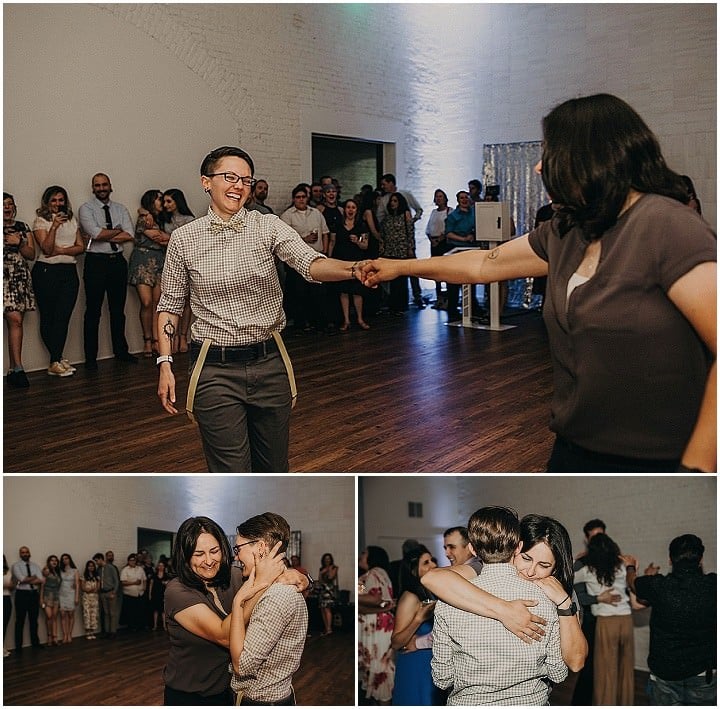 Supplier Shout Outs
For more information on Nikk Nguyen Photo go to