Today I have another fabulous wedding from the wonderful Ashley Tiedgen who has been gracing the Boho pages quite a lot recently. Today it's the turn of Alicia and Travis who were married on 3rd June 2018 at Willow Ridge Manor in Morrison, Colorado. The whole day is bursting with colour and looks amazing. Alicia's best friend created all the amazing florals where most of the colour comes from and she did a wonderful job, from the bouquet to the ceremony flowers to the reception table flowers, they all look beautiful. So lovely to see a wedding with so much colour. The Big Pink Balloon steals the show though and acts as a fun addition to the photos. Thanks so much Ashley Tiedgen Photography for yet another fabulous wedding.
Travis and I wanted a wedding to celebrate our relationship and honor our closest family and friends in the process. Inspiration was having a healthy and loving relationship in the wedding planning whirlwind!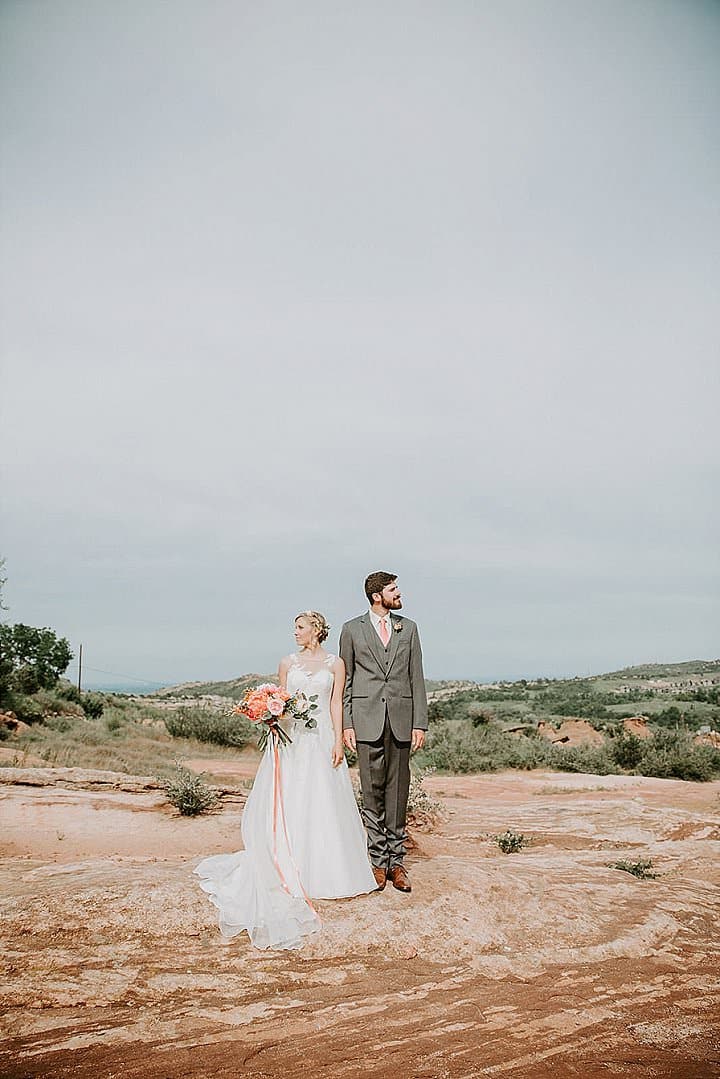 Ashley shares a few words about the wedding 
Alicia and Travis had an unique wedding day! A Pink Balloon had been Alicia's request for a photo opportunity, so we decided to make a thing out of it and pass it along to the boys as well. Everyone loved it and it became a part of the day. Her best friend (also a bridesmaid) is a local florist and created the most gorgeous florals for every detail. Her bouquet, the ceremony florals, even the little vases at the reception. Everything was stunning. To top off the night, her dad surprised her with a dress up version of a Father-Daughter dance. Alicia's mom played a part as well, and while they danced, she kept adding props to her dad to eventually dress him up as Woody from The Toy Story (They were dancing to "You've got a friend in me". It was such an amazing day, and one I'll never forget!
How they met 
Travis and I had been friends for a time before becoming interested in dating. Travis is incredibly patient and loved me so well that when he proposed I know his sincerity was confirming for my decision!
Outfits
I kept my dreams in my budget- and really enjoyed trying on the one I bought for the wedding. It's cream and has a floral lace on the back & straps!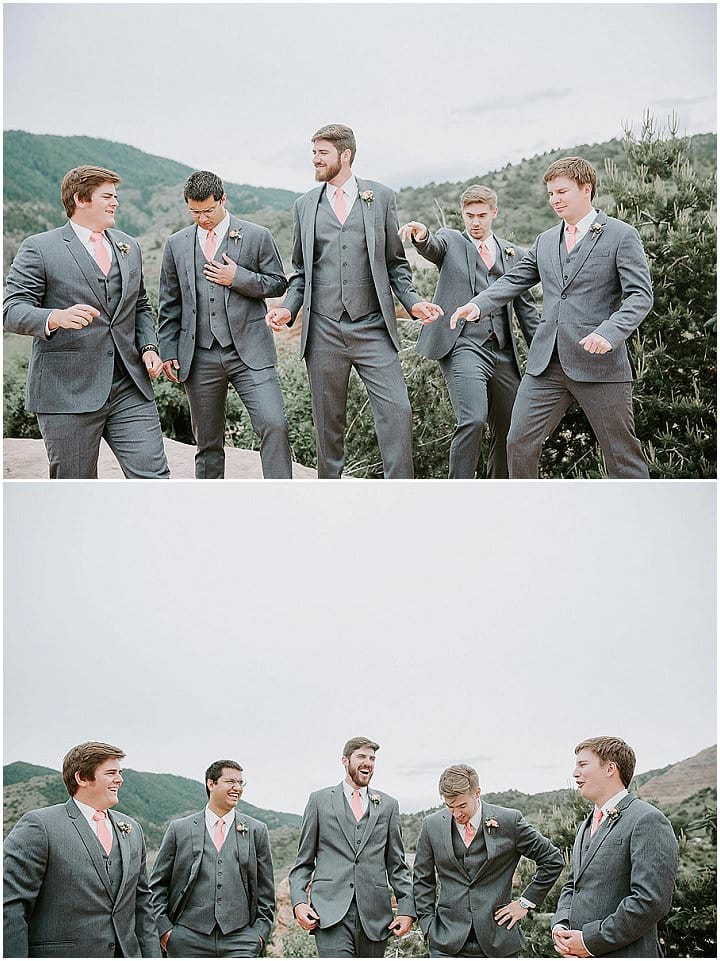 Decoration 
I chose my two favorite colors, and about 12 of my flower preferences and let my vendors do what they do best. My florist and Maid of Honor-Lauren Evans is to thank for the amazing atmosphere!
Flowers
My Florist is of the highest creativity and skill in the industry! I loved all her choices: bouquets, table, and altar decor. The flowers were fresh and fragrance filled the event!
Personal Touches
Yes- everything was personal expression! I drew my own invitations. Lauren (maid of honor/florist) gave me the most incredible pink balloon the day before my wedding to put me in the celebratory spirit!
Special Moments
We were excited to spend the day with 100 people that care for us and our future! Then we get to leave and go on vacation together for a week!!
Advice for other couples
Don't compromise your sanity. Be nice to your fiancé.
Supplier Shout Outs
FOR MORE INFORMATION ON ASHLEY TIEDGEN PHOTOGRAPHY GO TO 
www.ashleytiedgen.com / www.ashleytiedgen.com/blog / [email protected] / FACEBOOK / INSTAGRAM