Happy Monday everyone, I hope you are having a good week so far? I am jetting you off to gorgeous Italy today as Giuseppe and Daniela share with us their stunning nature loving outdoor wedding. The couple wanted a venue that let them hold both their ceremony and reception outdoors, so they could be close to the trees and the sky and this they found in the stunning Tenuta Pinto country house. They had their pet dogs with them throughout the wedding and held a massive fun-filled wedding reception to end the celebrations. Everyone looks like they are having an awesome time. The day was captured perfectly by Michele Abriola.
Pure magic, really, it literally was like being in a beautiful novel.
Giuseppe and Daniela were married on 12th July 2018 at Tenuta Pinto country house, Puglia, Italy. 'Tenuta Pinto is really a magic place surrounded by nature…we wanted to talk about us in this day…about how we are, about what makes us feel good and so we chose nature all around, a guitar and a violin that played our songs, my Chicco as a page, the song of crickets like background and grass under our feet. I will always carry in my heart the strong emotion I felt when my father saw me dressed as a bride and when, surrounded by two hundred eyes full of affection and with my heart exploding in my chest, Giuseppe turned to me and took his hands to his face, incredulous and moved at the same time. We are grateful to all our friends,for making everything so special. We will keep these sweet emotions forever…We had about 200 guests'
How did you choose your photographer?
The choice of a documentary photographer was our priority number one, so we asked Michele Abriola, one of the best italian documentary wedding photographer, if he wanted to become our wedding photographer. The final result was really stunning as we expected, a choice that we would do again for ever!!!

The dress 
My dress was provided by Silvia Lucarini Spose in Matera, Italy and all the accessories for bride and groom provided by local artisans, same for the groom's suit
Entertainment
Music all night long, we had a great party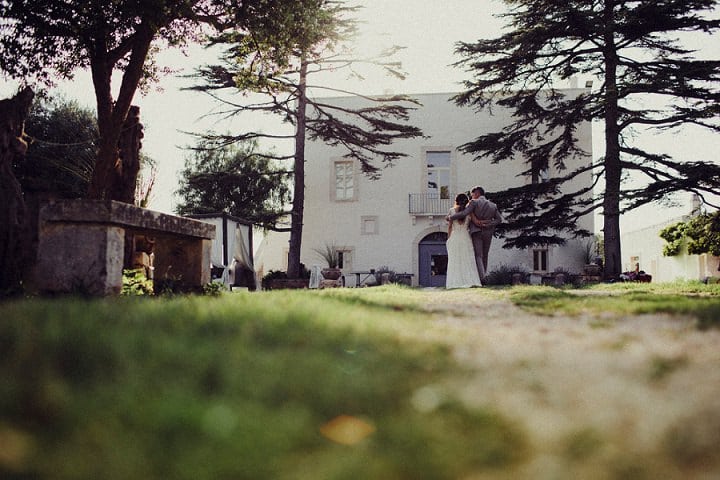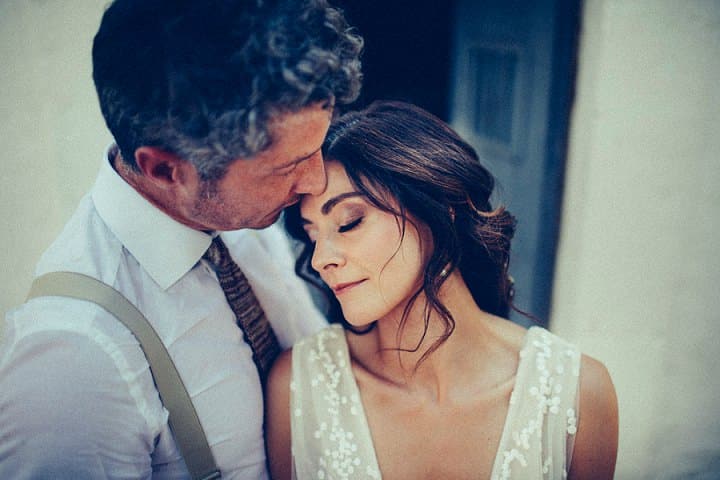 Special moments
Giuseppe and I decided to dedicate about 20 minutes of our time to walk around the venue. It was lovely to spend some time together alone before the evening reception started, reflecting on the amazing day.
Advice for other couples
Trust your suppliers, let the professionals do their jobs and nothing will go wrong.
Supplier Shout Outs
For more information on Michele's work go to
www.catchingamoment.it / www.catchingamoment.it/blog / FACEBOOK / INSTAGRAM