Bridal Bouquets have moved on a lot in the past few years, from structured cascading arrangements to the now more unstructured, just picked look. Brides are now showing a lot more of their personality through their bouquets and moving away from flowers altogether. Some are choosing alternative bouquet ideas like recycled paper, or fabric for Eco reasons, deciding that flowers are just not for them, while others want to incorporate a Little bit of history into their bouquets by using old family jewellery or something that proves more sentimental. While other brides just want to be different and what better place to do this than in their bridal bouquet!
So I have done my research and hunted down the best of the alternative bouquets for you, believe me there were loads to choose from and unfortunately I havn't been able to use everything that has been sent to me, other wise this post would be even longer than it is!!
So I hope you like my selection, do let me know which is your favorite!
Vintage and Crystal Bouquets
These are really popular at the moment and I'm pretty sure they are here to stay. Perfect for stylish brides who want to incorporate a vintage element into their wedding, also the perfect way to add something that holds sentimental meaning to the bride.
Debbie Carlisle Bouquets www.dcbouquets.co.uk (photo credits Emma Case)
Jo Barnes Vintage www.jobarnesvintage.com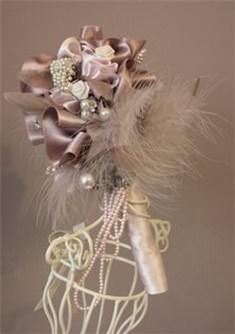 Judith Brown Jewellery www.judithbrownjewellery.co.uk
Love Bouquets www.lovebouquets.co.uk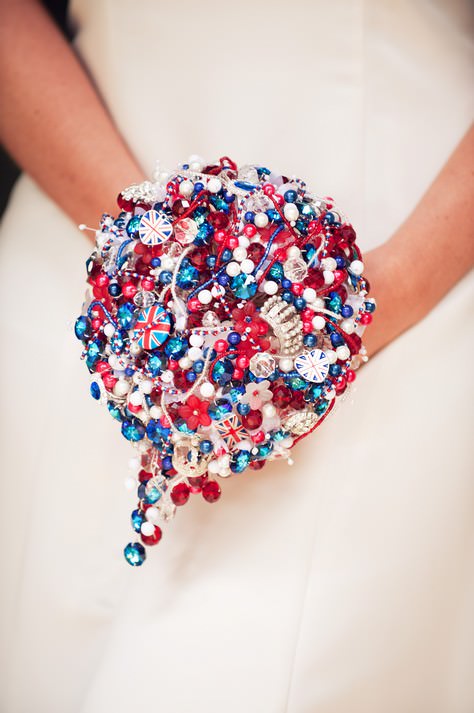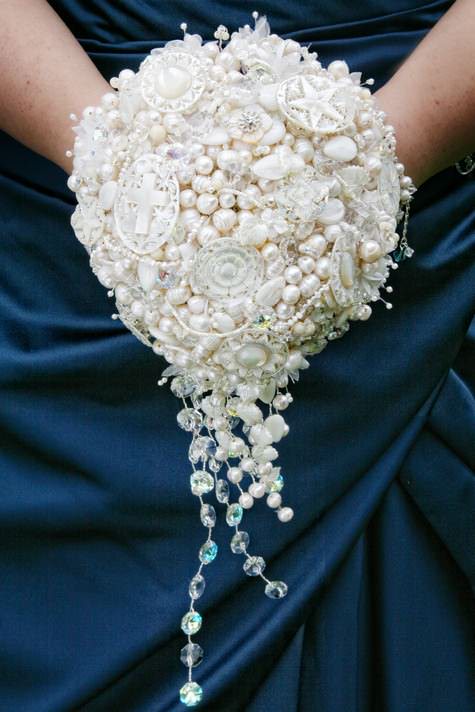 (Photo Credit McAvoy Photography)
Fabric/Felt
A great way to still have a flower look but with an alternative twist, Felt is hughley popular at the moment as it dosn't fray when you cut it, so can be used for many designs
Lavender Blue Flowers  www.lavenderblueflowers.co.uk.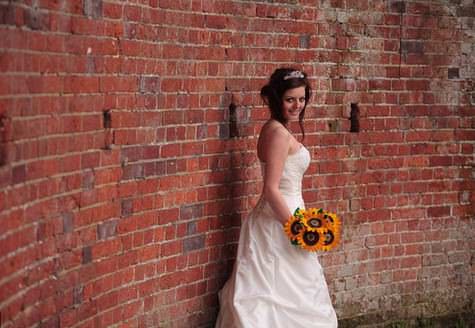 Felt and Buttons
Lots of designers are now incorporating buttons with felt and then using old bits of jewellery as well to create a multi media piece of art.
U and Mii www.uandmii.co.uk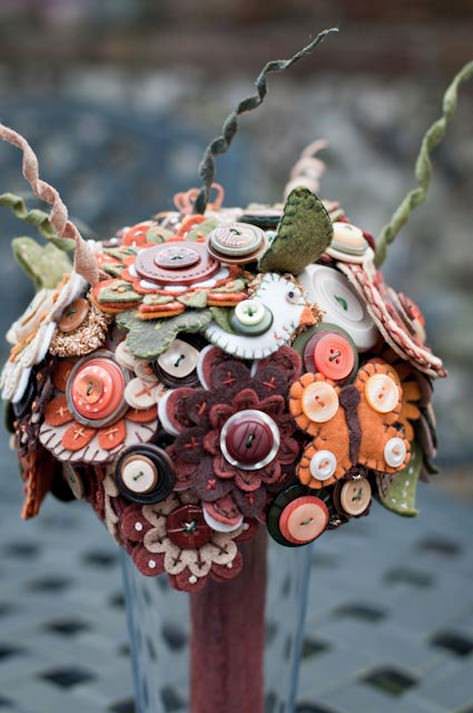 Muscari Whites www.muscariwhites.co.uk (Photo credit Toast of Leeds)
Princess Laserton http://princesslasertron.com
Buttons
Buttons on their own are also very popular, losts of different sizes, colours and textures to work with, so creating a really fun bouquet.
I heart Buttons www.iheartbuttons.co.uk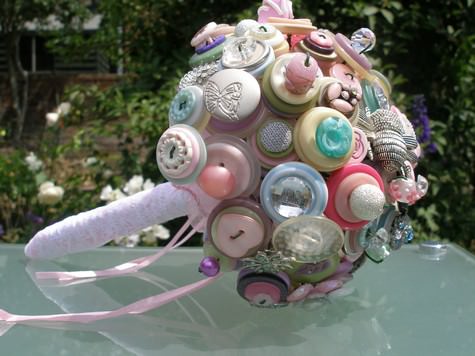 Beau Buttons www.beaubuttons.co.uk photo credit (Haywood Jones Photography)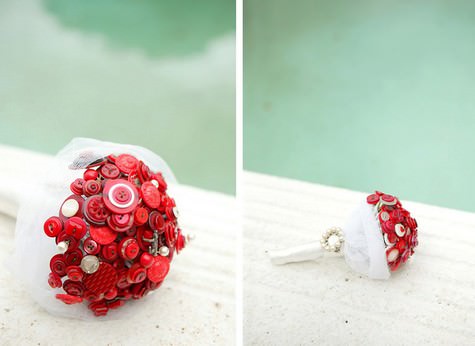 Paper
Paper makes a great substitute to flowers, you make them look completely realistic or more abstract, again like felt paper dosn't fray so you can create different designs and lots of different colours
Sunny and Stumpy www.etsy.com/people/sunnyandstumpy
And for something completely different!
Refinerii www.etsy.com/people/REFINERII
Image sourced simply perfect weddings
Image sourced Off beat bride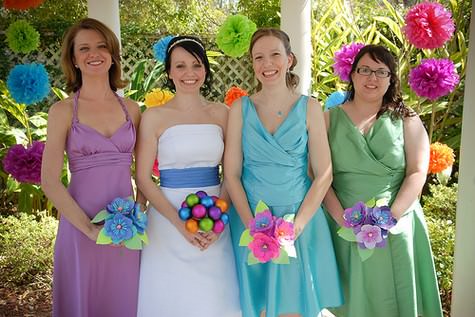 Lollipop Brides www.lollipopbrides.com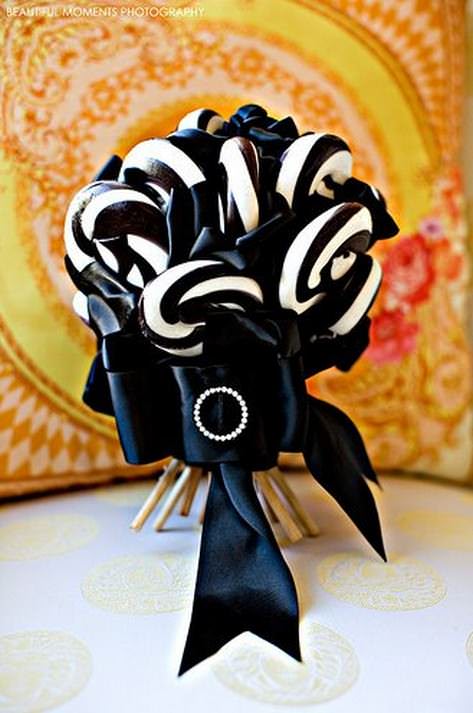 Fantasy Floral Designs www.fantasyfloraldesigns.com
Image Sourced Off Beat Bride
My Ever After www.etsy.com/people/MyEverAfter
So there's my selection, do let me know what you think, I'd love to know which one is your favourite.