Hello everyone and welcome to your weekly addition of Boho Pins! I hope you are well and looking forwards to the weekend. I am off adventuring in Scotland (climbing, running, mountain biking) so fingers crossed the weather is good! Today we have a selection of alternative bridal bouquets for you – in that they doesn't include a single real flower! I love that these options are much longer lasting than flowers and therefore more eco-friendly, there's no reason you couldn't display them for years to come. An added bonus is that DIY options can be prepped months in advance, therefore reducing some planning stress!
Image Source via Studio Castillero – Giant Paper Flower, such a cute idea and looks fabulous. Get your DIY skills out with this wonderful idea.
Image Source via Cotton Candy. – I love a pin wheel so why not include them in your wedding and have them instead of flowers. pin wheel button holes, bouquet and table arrangements
Image Source via Clear Photography – Go completely Boho with a feather bouquet. This will really add a wonderful free spirited vibe to your day
Image Source – The original alternative bouquet in my opinion, and still one of the most stunning. Brooch bouquet vintage crystal button and by DebbieCarlisleLtd
Image Source – Why not try pine cones, especailly beautiful for a Christmas wedding

Image Source – I love air plants and there's no worry of them wilting in heat! Something slightly alternative if flowers aren't your things.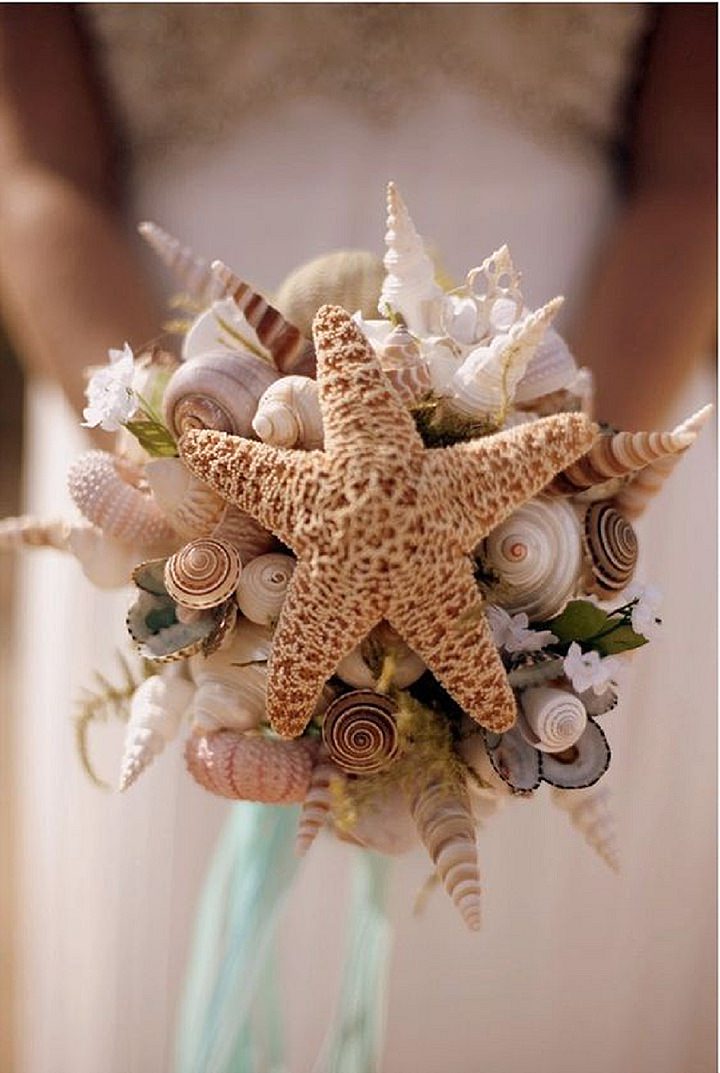 Image Source – A shell bouquet is perfect for a beach or coastal gathering
Image Source – I absolutely love the intricate detailing on these felt flowers
Image Source – These paper flowers are so delicate and look just like the real thing!
Image Source – Giving your maids some fans to hold for a wedding in a warm location is both pretty and practical .
TO FOLLOW BOHO ON PINTEREST: