Here at Boho we are BIG fans of Revelry and have featured them a number of times. Today I am delighted to share with you an Exclusive First Look of Revelry's newest bridesmaid Collection. This new floaty chiffon range from Revelry is new for Summer 2018 and perfect for the Boho bride and bridesmaid. The collection is loose, casual, but filled with style and so much individuality. Revelry not only have a wonderful collection of bridesmaids dresses but also have a fabulous selection of mix and match separates, in a range of sizes from 0-32. There really is a style, colour and fit for everyone of your best ladies. Revelry ship worldwide and make it so much easier with their sample boxes, which means you can try their new styles before you buy.
Revelry specializes in designing and producing affordable, trendy, and designer quality bridesmaid dresses while offering an online shopping experience unparalleled to the rest. Shipping worldwide.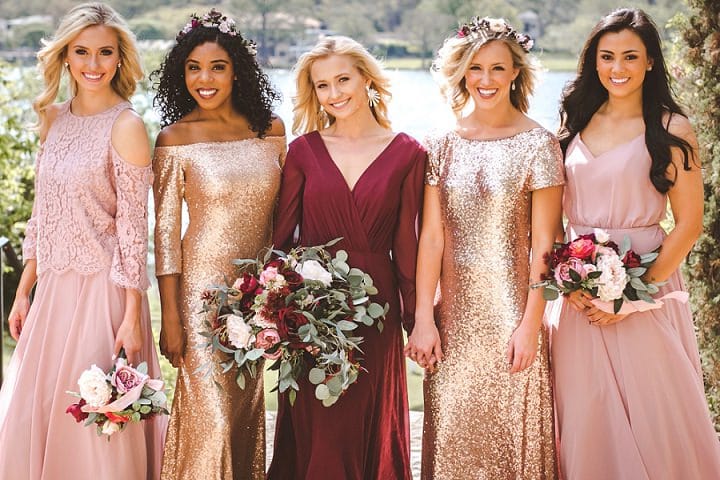 Revelry tell us more about the new summer 2018 Collection
Revelry launches it's Summer 2018 bridesmaid dress collection today and let me just tell you, the new styles are the perfect addition to the Bridesmaid Dresses and Separates you already know and love from Revelry. These styles are flowy, flattering, and fun.
The new styles range from boho favorites like the new Willow top with lace off-the-shoulder bell sleeves to high neck Chiffon styles with multi tie straps. Each piece in Revelry's collection was designed with comfort, style, and the ability to mix and match with other Revelry styles in mind.
The dresses come in Revelry's full range of four length options and over 100 colour choices and they ship internationally!  Every Revelry dress or bridesmaid separate is made-to-order and they never charge extra for extended sizes or length options ensuring a great fit, without the hidden costs.
In addition to all the new styles, Revelry is continuing to offer their full range of bridesmaid dresses and separates in sequin, tulle, chiffon, and lace. This means boho brides are sure to find the perfect look for their bridesmaids.
Revelry prides themselves on offering a range of styles that can truly be worn again after the ceremony ends.  That is one reason they offer so many skirt and top options. The newest styles are no different. Many of the styles have convertible straps that can change the look depending on how they are attached or tied. Much of the inspiration behind the newest collection comes from Revelry customers. Michelle, the designer and CEO, listened to what the customers were asking for, and created dresses that compliment best selling styles. She also launched more styles with sleeves, more separates options, and a more maternity friendly style with an empire waist based on feedback and requests from loyal customers.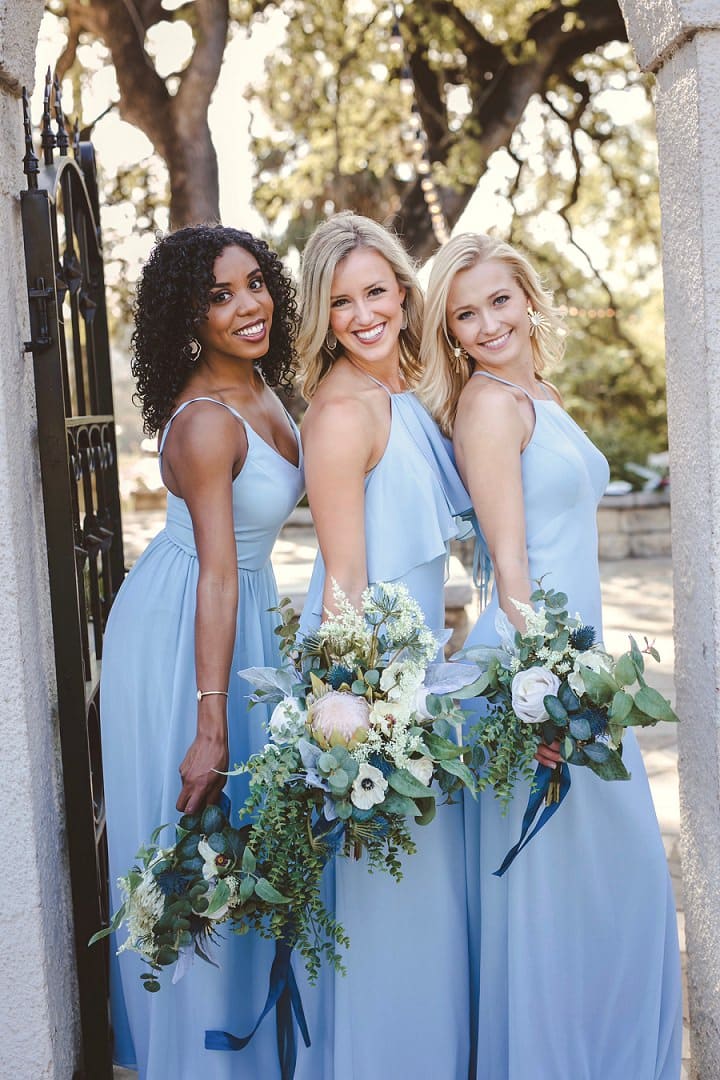 For more information about Revelry go to:
wedding.shoprevelry.com / www.shoprevelry.com / www.shoprevelry.com/blog / FACEBOOK / PINTEREST / T: @ShopRevelry / I: @shoprevelry
Due to an email issue if you have emailed me between the 2nd & 9th of December, please resend it.
X