Today's wedding sees us travel to Barcelona for the wedding of jet setting couple Barbara and Bert. Their story begins in Belgium, moves on to Spain and then to Switzerland, with a proposal in Argentina and finally their beautiful wedding back in Spain. The ceremony was meant to be held outside, but a last-minute downpour meant they had to switch to Plan B, all handled with great ease by wedding planner Pearl Sandles. With the rain easing off long enough to hold their drinks reception outside, the couple realised their dream of holding part of their wedding amongst the Barcelona backdrop. A candlelit reception followed and for me is the highlight of the whole day. The most gorgeously decorated room, filled with festoon lighting, greenery and so many lovely little details.
Christine Nielsen Wedding Planner at Pearl Sandles tells us more about the day
Barbara and Bert, a lovely couple from Belgium having a rustic and romantic destination wedding in Barcelona. One from Antwerp and the other one from Bree.
Both studied at the same time at the same university, they went to the same parties, danced to the same tunes, travelled through Europe and beyond, one with gliders, the other without, both of them lived in Spain for one year, and finally they met each other for the first time in Zürich, Switzerland in November 2012, where they both lived.
They discovered their common love for après ski-music, travelling, Spanish life & tapas, not only après, but also skiing, 90's house music and eating dodgy street food, they didn't leave each other's side since then.
Bert popped the question on top of the Perito Moreno Glacier in Patagonia, Argentina at 2950 metres height on December 29th 2016. Barbara didn't hesitate for a second and said : YES! The planning of the wedding started immediately afterwards and soon, it became clear that Barcelona was the perfect location for this. The nice weather, the fantastic wedding venues, the lovely people, the great food and drinks, the easy access from all over the world and the fabulous Team of wedding planners, photographers, musicians and caterers made our day into one of the best days of our lives.
The wedding took place in Can Valldaura, an old Spanish masia. The ceremony was supposed to be held outside and we had everything ready when suddenly it started to rain, and a lovely plan B was taken into action. Lots of cool details at the wedding. Self-designed wedding logo. Pilot and co-pilot on the newly weds chairs. Belgium house music, The sister was the celebrant.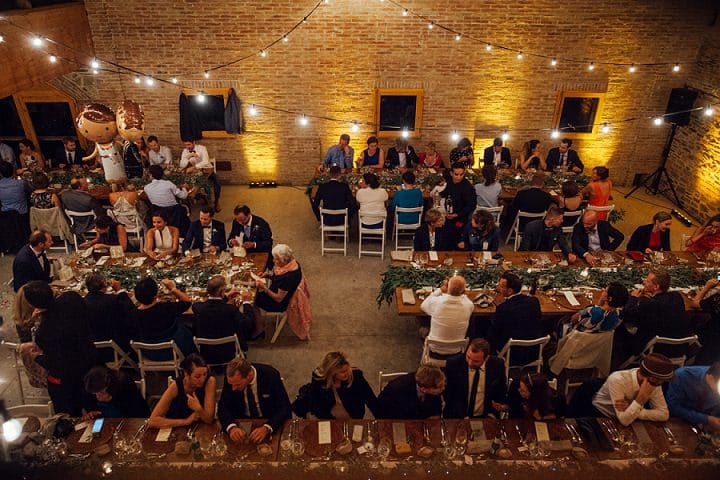 Supplier Shout Outs