This weeks styled shoot comes from Greece, but not the typical Greece that you may see in your traditional Greek wedding. Todays shoot embraces all things dark, as Ellwed Magazine brings us an autumn loving themed shoot, with the help of George Liopetas Photograph. The shoot took place this August at Pyrgos Petreza in Spata, Athens, Greece, and with the help of a fantastic local team of amazing wedding suppliers, they have brought the warm and cosy tones of autumn to this amazing Greek manor.
Inspirational styled shoot for a luxury autumn wedding at the stone manor from Athenian Countryside. The styled shoot is presenting old luxury incorporated with new and geometric designs, bold colours and lush flowers with a variety of dresses as well as the night look.
We wanted to shine the light on destination weddings in Greece in different seasons and areas and away from summer white Santorini weddings. To express and present our ideas, trends for our Autumn 2017 issue.
The inspiration behind the shoot were strong fall colours, stone cosy venue and of course the lavish, yet affordable boho style with different geometric objects incorporated in the decoration, centrepieces and guest favours/name holders.
The main objective was to promote young new Greek artists, designers and wedding professionals, which are creative and passionate about their work. The second objective was to make the cover shoot. I would say, we accomplished both goals and furthermore, we made new relationships with talented and hardworking people.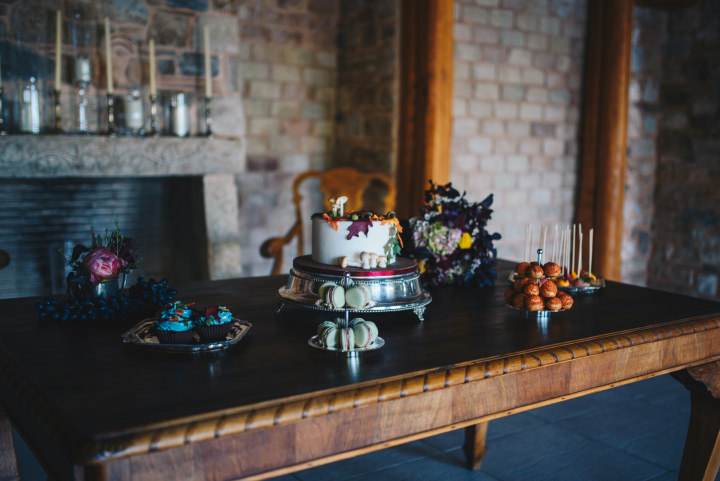 Supplier Shout Outs
Concept and Production, Ellwed Magazine
Photography, George Liopetas Photography
Video, Konstantinos Liopetas
Models, Ann Fedorenko and George Belessis
Hair & Make up Styling, Antigoni Livieratou
Stylist: Anna Zotou
Floral Design, Red Box Days
Geometric Details, Light & Terrariums, Babapots
Cakes & Sweets, Buttermilk Patisserie
Shoes, Once Upon a Shoe
Dresses, Madame Shou Shou 
Grooms Attire, JJs House from Yesterday's Bread
Jewellery & Crowns, Prigipo
Venue, Pyrgos Petreza
For more information on Ellwed go to
ellwed.com / ellwed.com/blog / [email protected] / facebook.com/ellwedmag / twitter.com/ellwedMAG / www.instagram.com/ellwedmag / pinterest.com/ellwed