Happy Wednesday everyone! How was your Halloween last night? Did you go trick or treating? We had a little Halloween party, an early one for the children, and then we went trick or treating with them. It was such a fun evening! Now Halloween is over we have Bonfire Night to look forward to this weekend and we can't wait! On to today as we take you over to Pennsylvania for this bright and colourful farm wedding from Dawn Derbyshire Photography. It's a stunning day filled with an abundance of amazing flowers, which really make the wedding day pop! Flower crowns, bouquets, table flowers and hanging flowers – the wedding is filled with these gorgeous blooms! Tiana and Jake did a wonderful job and created such a beautiful day.
A bold and beautiful Pennsylvania Farm Wedding with a super sweet love story and a flower-filled celebration.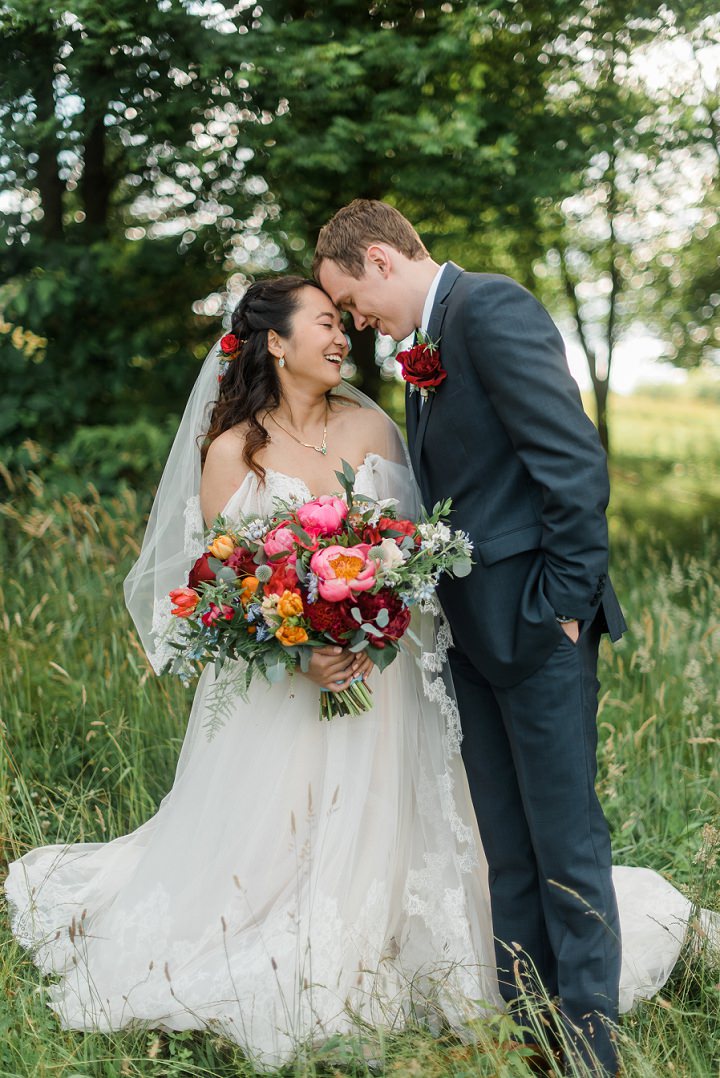 Tiana and Jake were married on 25th June 2017 at Rustic Acres Farm in Pennsylvania. Meeting at just 12 and 14 years old through the Suzuki School of Music, Tiana and Jake's love story is a sweet one. After Jake gave Tiana a poem to say he 'liked her', the pair embarked on a journey together that lead them to Pittsburgh.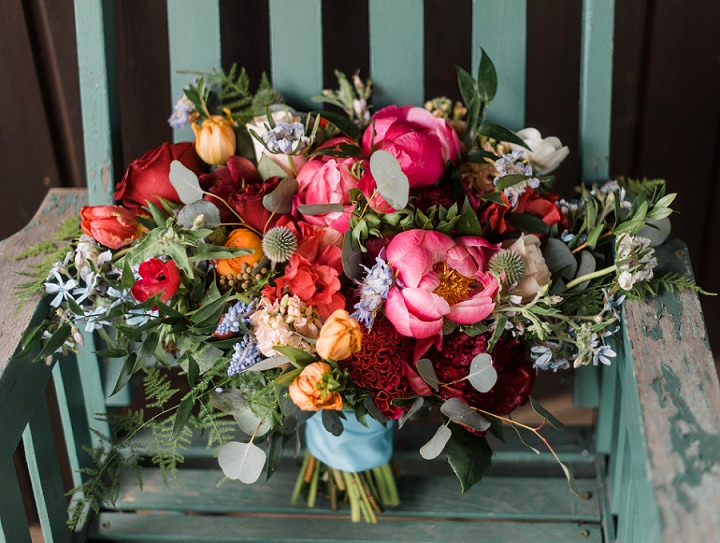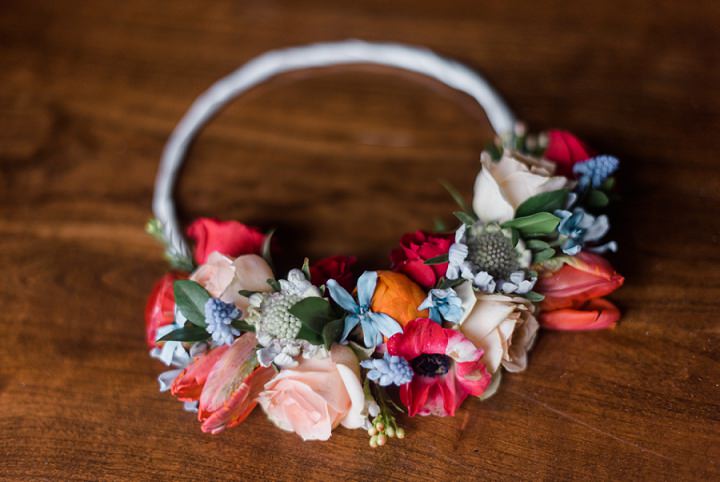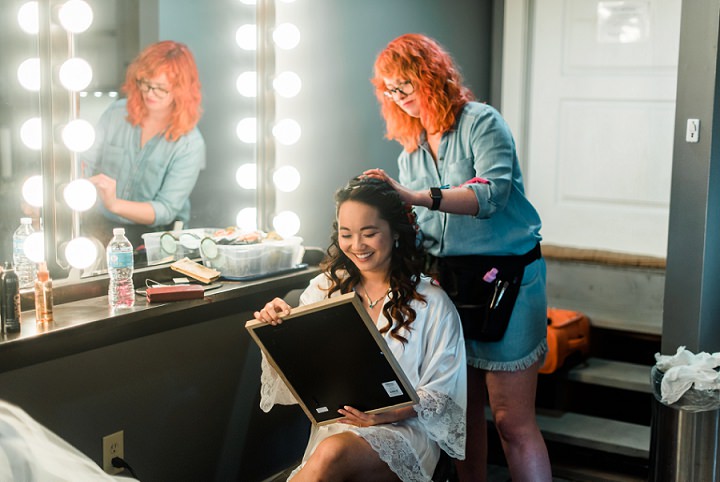 After getting engaged during a romantic anniversary trip to Lake Erie, the couple planned a laid back, fun, colorful wedding at Rustic Acres Farm up in Volant, PA. Enlisting the amazing talents of everyone at the JPC Event Group and Garnish Event Design, this spectacular wedding showcased bold pops of color, a gorgeous ceremony space, and a wedding that let the personality of these two sweethearts really shine!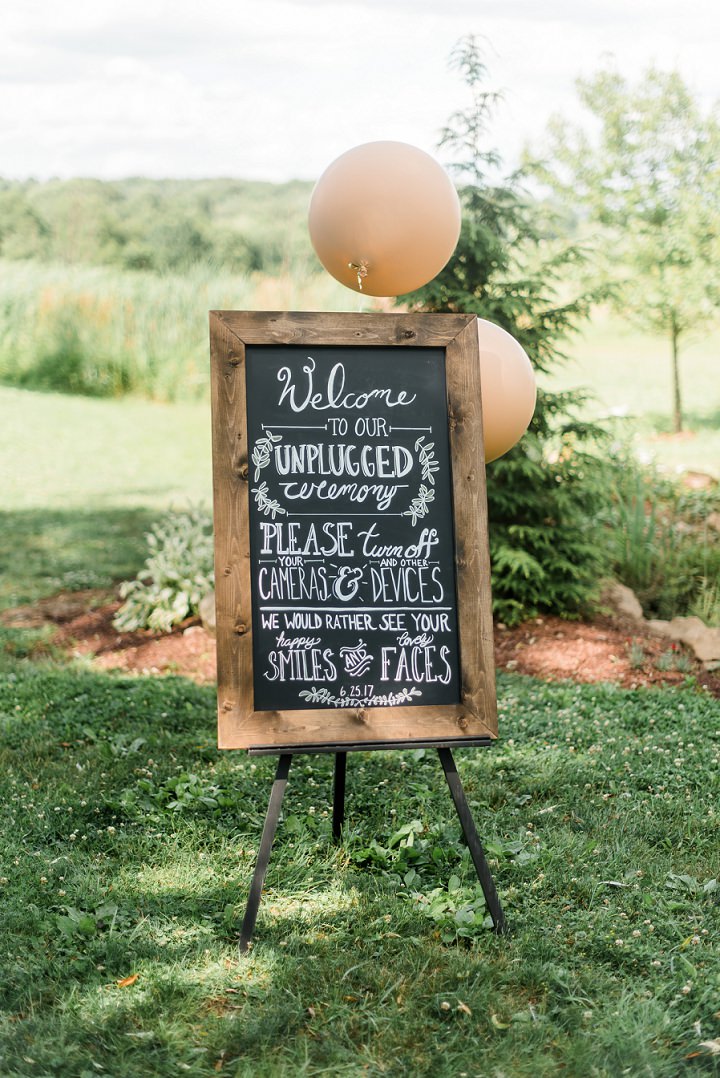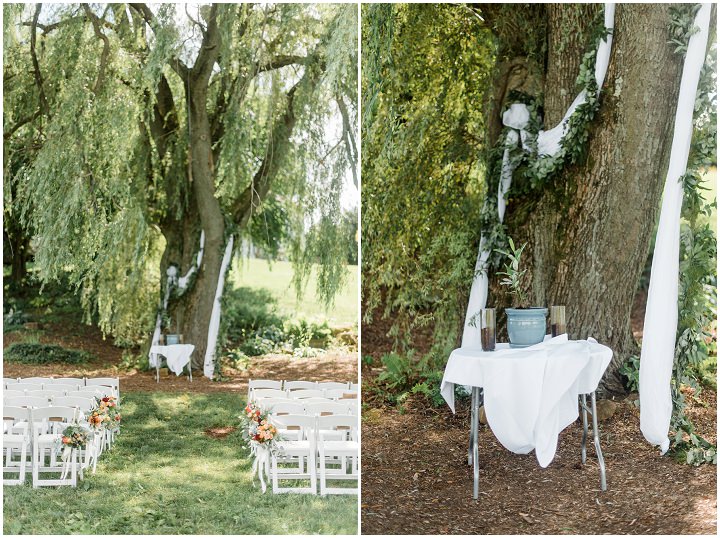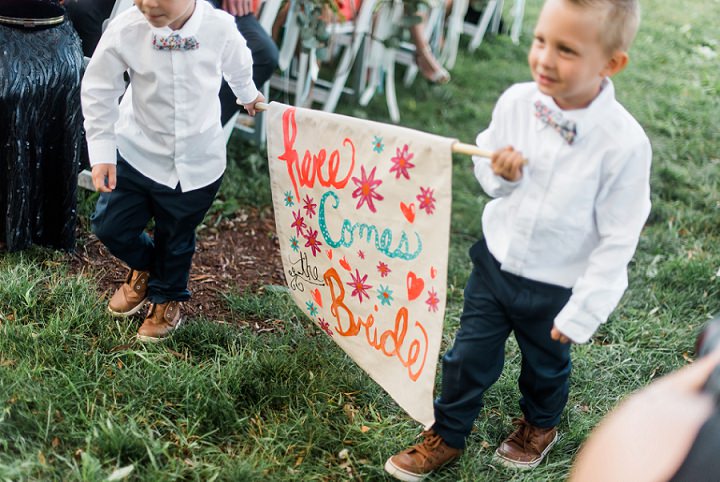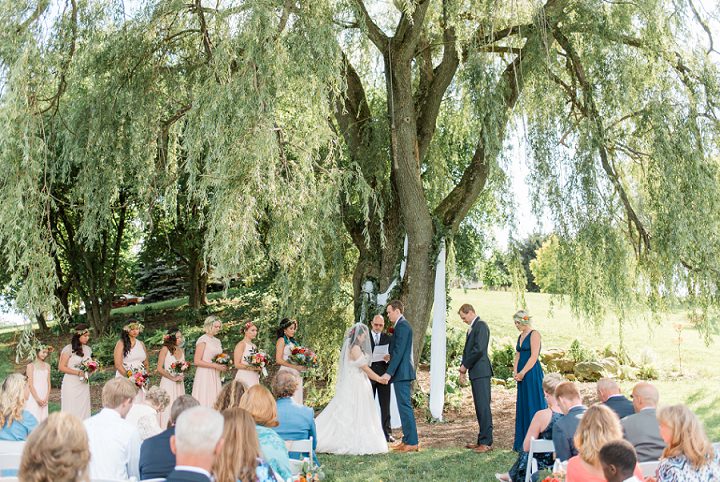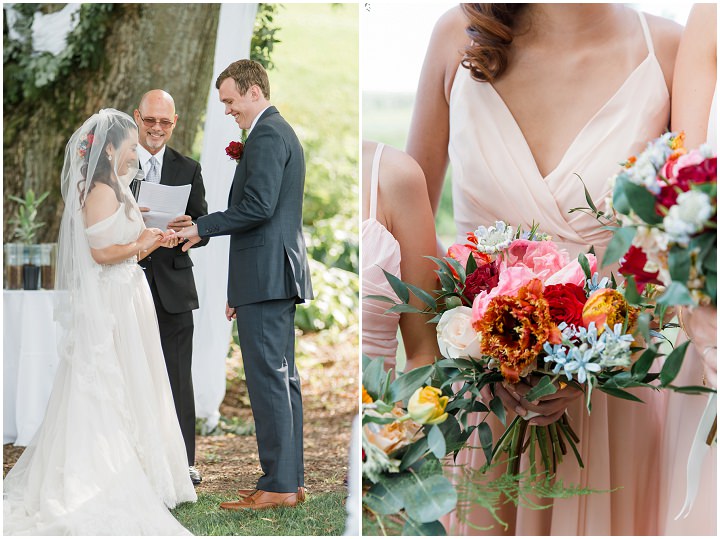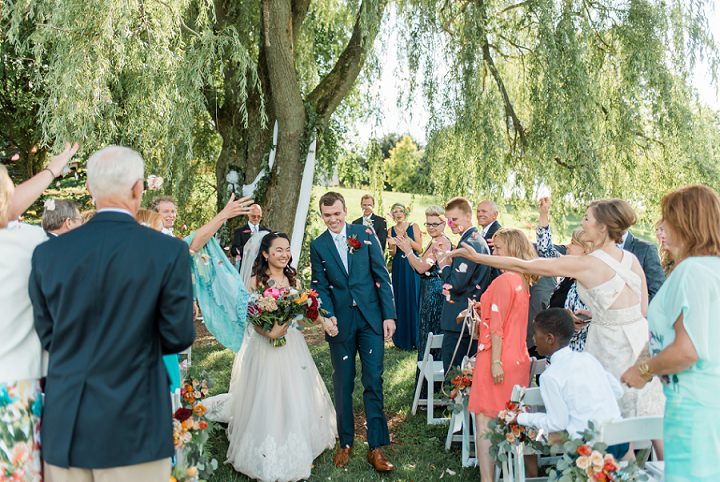 These two really brought little hints of their love story into their day, the biggest element being Jake giving Tiana a framed copy of the poem he wrote her and Tiana surprising Jake with a diary full of things she wrote to him during the course of their engagement. There wasn't a dry eye in the house after they opened their gifts!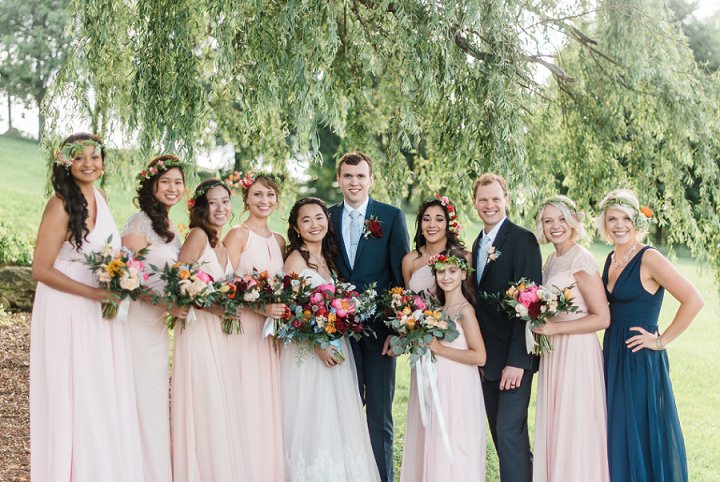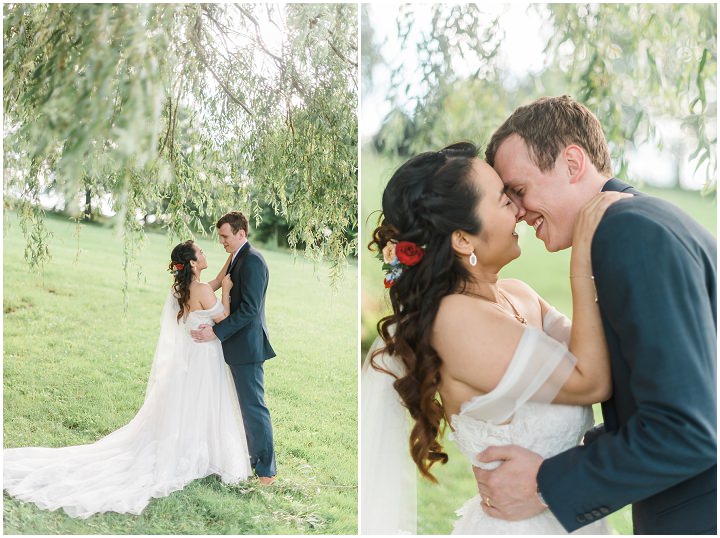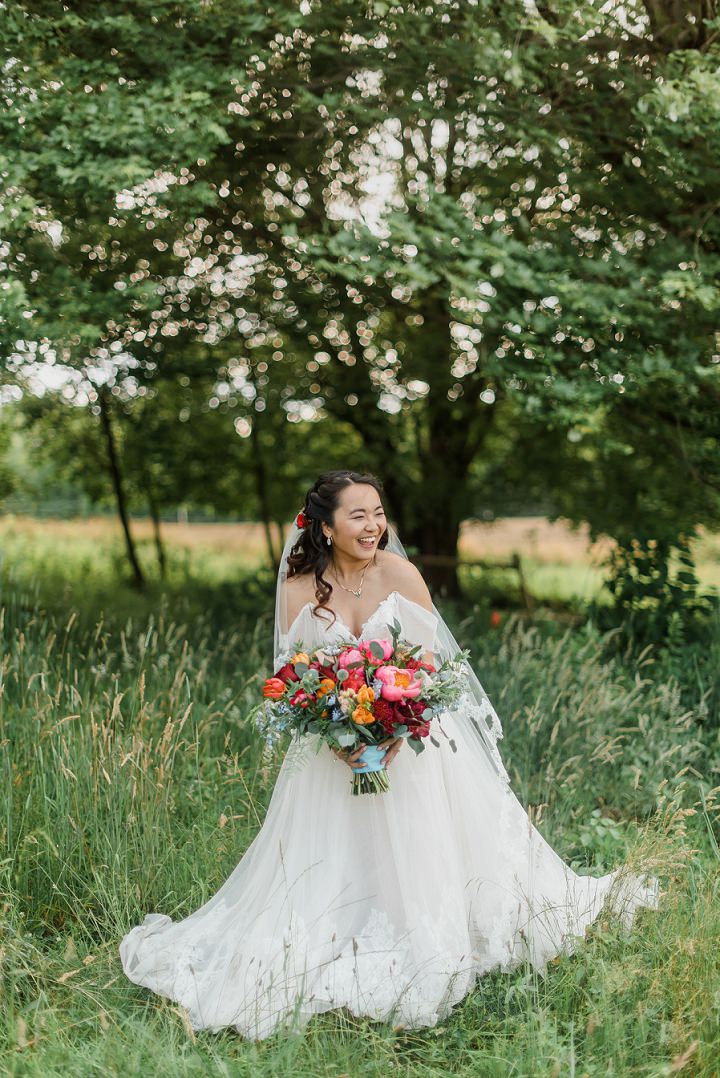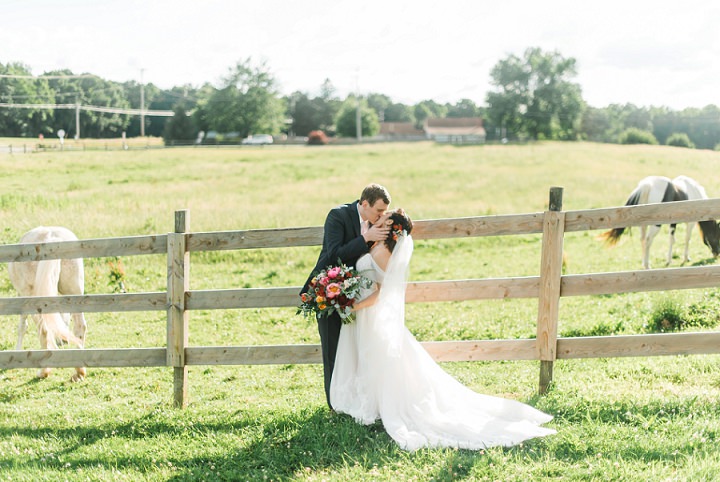 After a few surprise rain showers, Tiana and Jake got married under a beautiful greenery draped willow tree on the Rustic Acres Farm property. The pair kept the guest list small and intimate, and had mostly family and close friends in the bridal party. Tiana's bridesmaids wore sweet pink dresses in all different styles while Jake had his groom's people in a bold navy. All of the ladies, including Tiana, wore colorful flower crowns. The whole wedding was flower-filled, from Tiana's gorgeous, huge bouquet, to the couple having a tree planting ceremony complete with a magnolia tree for their future home, to having the guests throw flowers as the newlyweds ran down the aisle!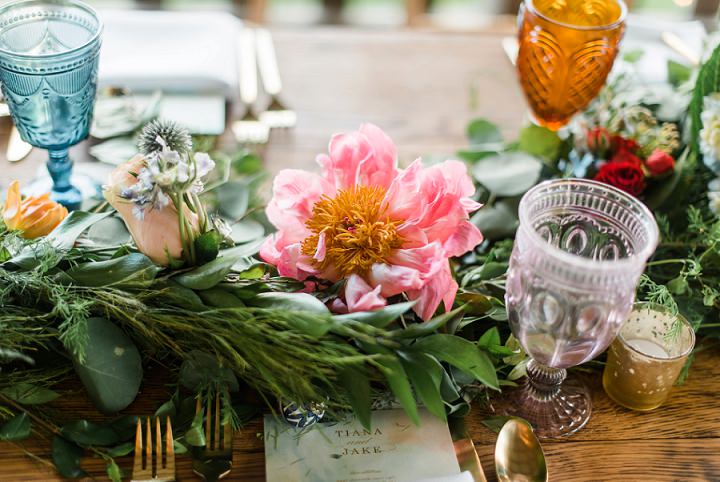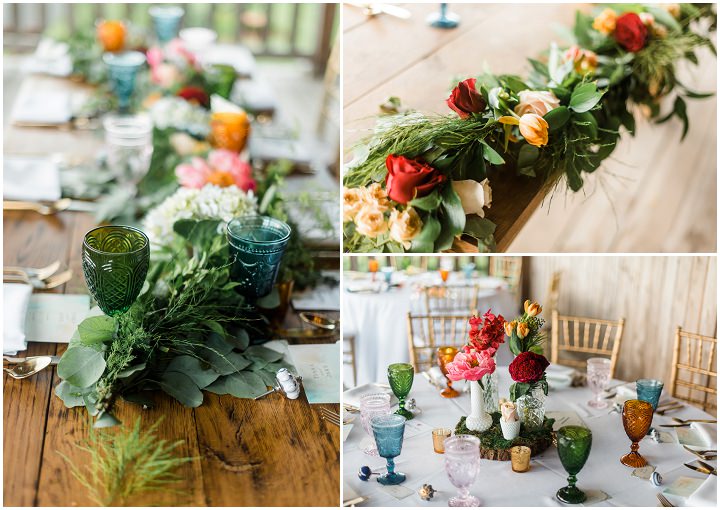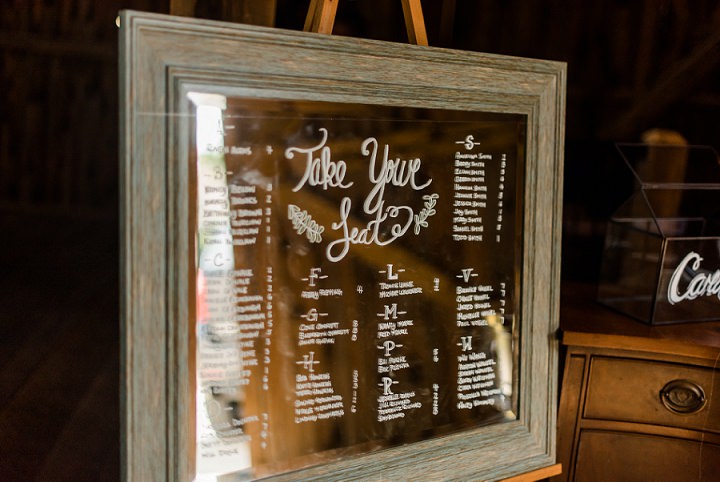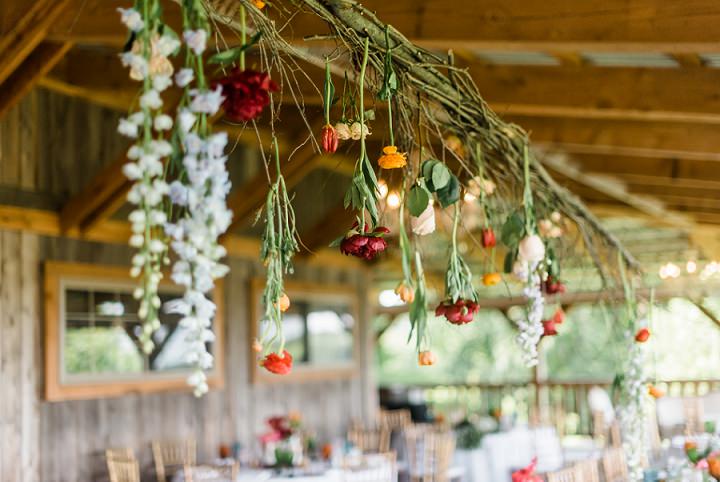 After the ceremony, the couple trekked the grounds of the farm for portraits before heading to the barn for dinner. Carrying the colorful theme through to the reception, vendors worked some serious magic in the reception space. Hanging flowers above the sweetheart table matched perfectly with the green settee provided for the newlyweds to sit on. Tables were adorned with large, vibrant blooms and overflowing greenery, accented with gold flatware and golden dog table number holders as a little nod to the pair's sweet pups.
Keeping with their laid back, fun feel to the wedding, the couple had stations with bbq, mexican, chinese and pasta to fuel guests for a night of dancing. After dinner, Jake and Tiana cut one of several beautiful cakes from Mixed with Love before opening up the ice cream sundae bar to guests and dancing the night away!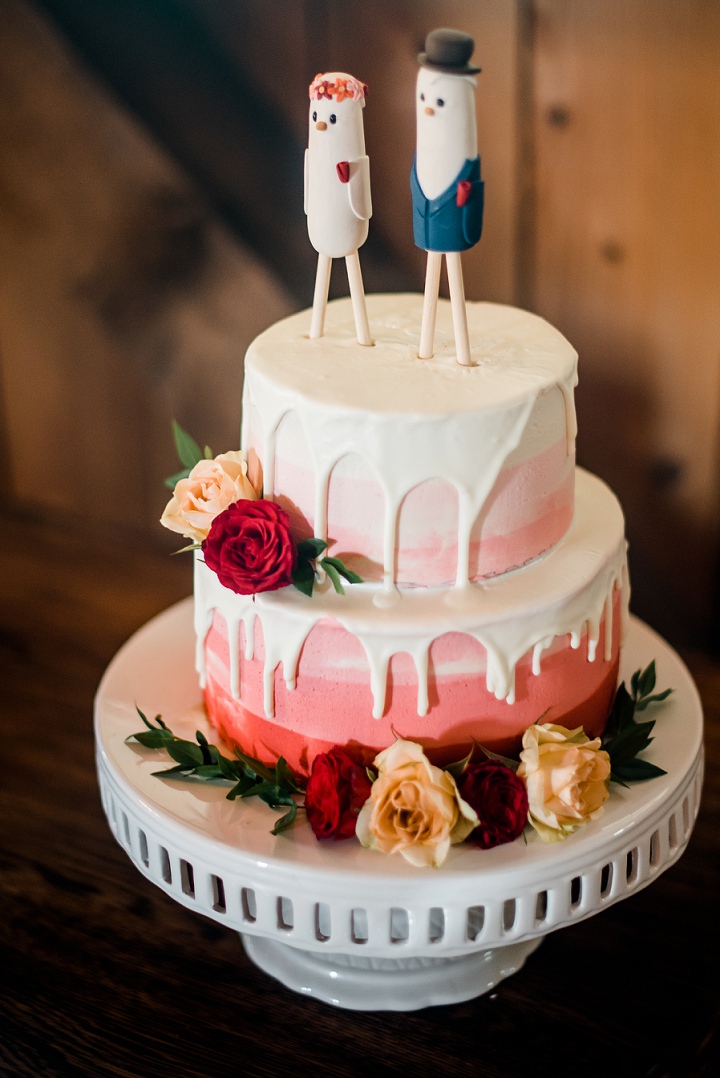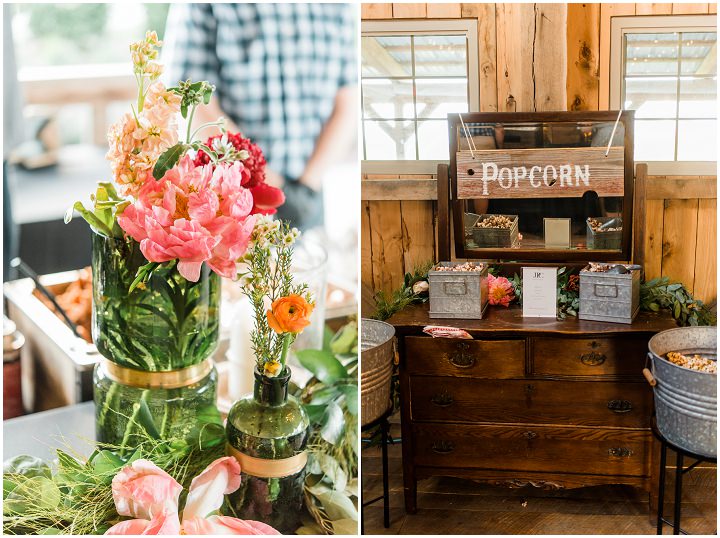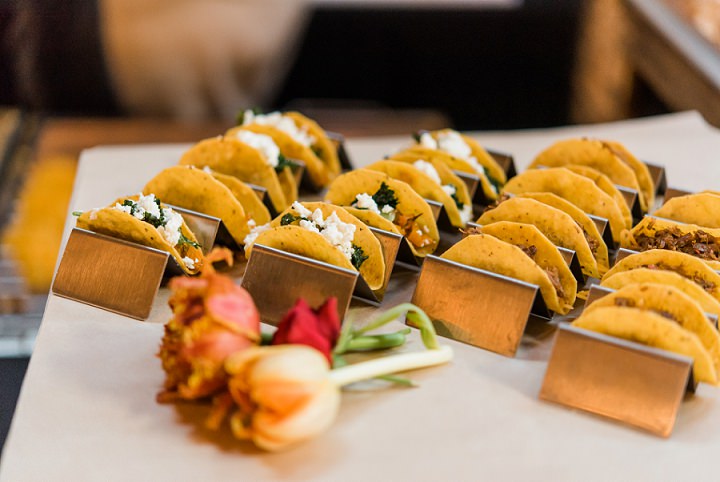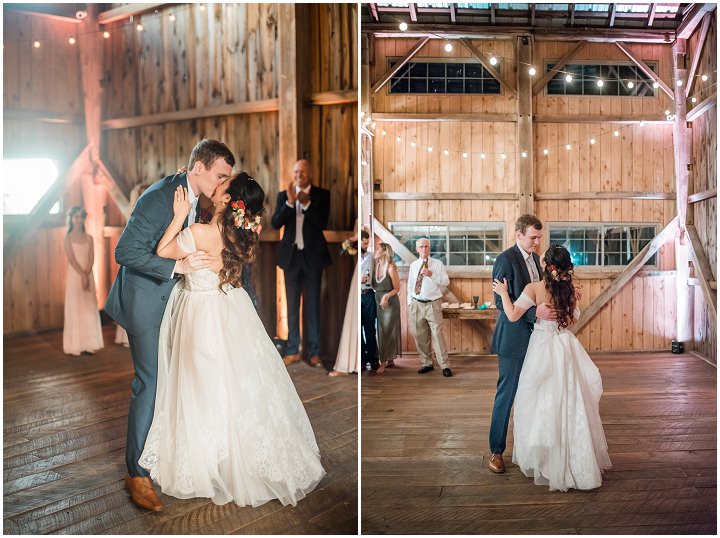 SUPPLIER SHOUT OUTS
For more information about Dawn's work go to:
Dawn Derbyshire Photography / [email protected] / FACEBOOK
/ INSTAGRAM