Happy Tuesday everyone! I am currently on a lovely holiday in Norfolk, we have had a wonderful time so far. Lots of time on the beach, we have been on a boat trip and today we are off seal watching! It's been pretty chilled, which is just what we need after a few very busy weeks and action packed days. We are back tomorrow and then just a few more days of the summer holidays left! Today I have the most delightful wedding to share with you. Jamie and Andrew were married on 14th May 2022 at West Chester, Pennsylvania. It was a backyard wedding held at Andrew's parents farm. The planners Lush Meetings & Events did a wonderful job, pulling the whole day together, the flowers and decor look absolutely stunning! The soft pastels and the fairy lights really bring the whole look together. Big thanks to Laura Gares Photography for the gorgeous photos.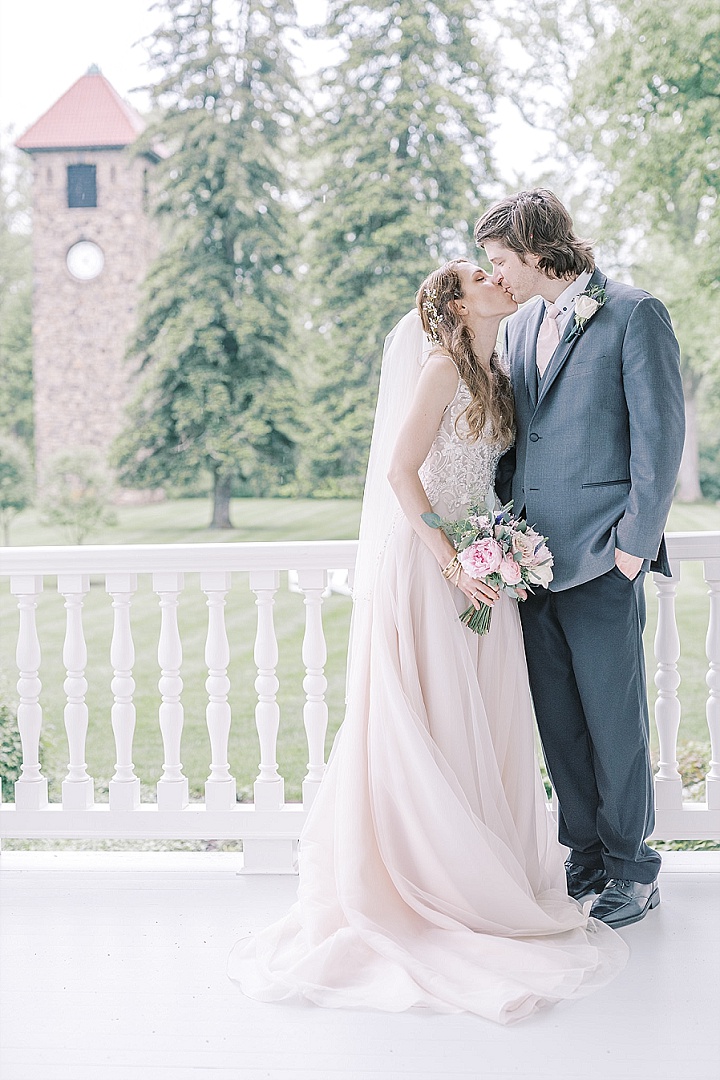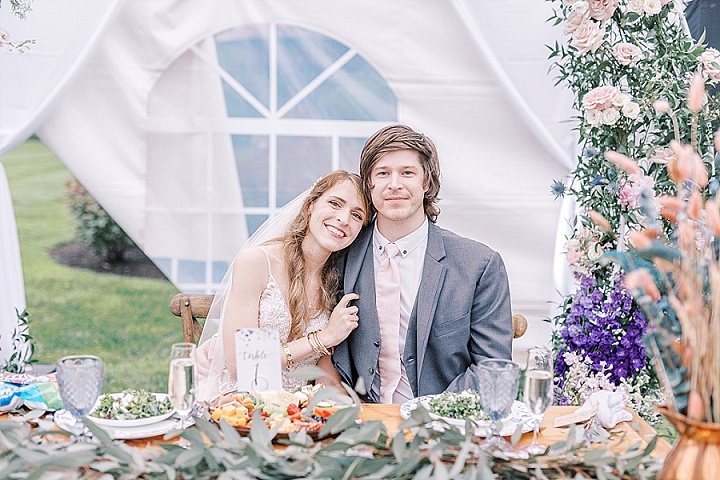 Tamara the planner tells us more about the day
Jamie & Andrew tied the knot at Clocktower Farm. A gorgeous farmhouse originally constructed in the 1830s; recently renovated and owned by Andrew's parents. Lush had the pleasure of planning and styling a spring wedding for this fun and free-spirited couple. To create a rustic aesthetic with a modern vibe, we incorporated décor elements that paired well with the historic grounds; keeping it simple and clean. Bare farm wood served as the base of most of our furniture with pops of soft spring colours for the décor: light blue, sage, blush pinks, and lavender.
We brought in two large clear top tents, one for ceremony and one for reception in case of rain …and it did rain :) The bride, Jamie, absolutely loves lavender, so we paired sprigs of lavender and rosemary with hundreds of fluffy peonies, roses, and delphinium. The ceremony aisle was lined with custom flower boxes filled with these colourful spring flowers. We also created large floral arches adorned with these flowers as well for the backdrop.
We repurposed these elements in the reception tent. To light the reception tent at night, the ceiling was lined with thousands of fairy lights, creating a sparkling glow throughout the tent. Andrew loves to sing and write music. He convinced Jamie to let him "select" the first dance song. Jamie assumed Andrew would play one of her favourite songs, but he actually wrote her a love song and recorded it in secret. DJ Seth unveiled the song during Jamie and Andrew's first dance. Jamie was so surprised she knocked off Andrew's boutonniere, lol! Lush set off cold sparklers midway through the song, a fantastic surprise for everyone!
Jamie & Andrew have a beautiful little girl, Charlotte, and wanted to be sure the wedding was fun and full of dancing! We incorporated cool elements that could be enjoyed by all. A piñata, a pig roast, disco balls and light sticks for the dance floor. Jamie & Andrew's first date was at a Starbucks, so we created small personalized bags filled with Starbucks coffee beans and gave those to the guests as gifts.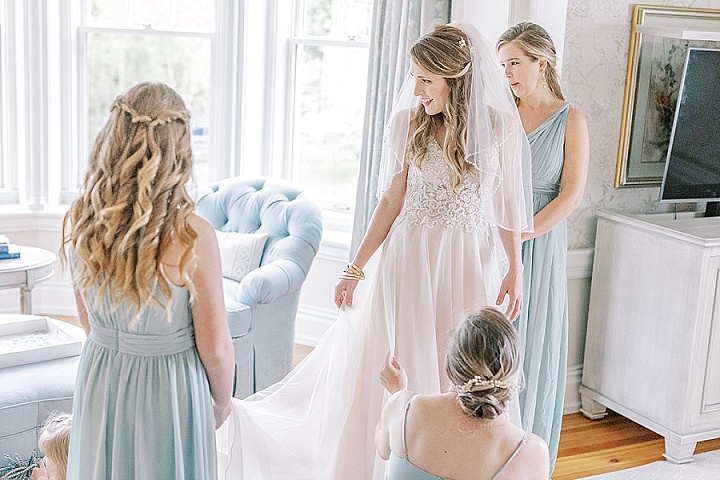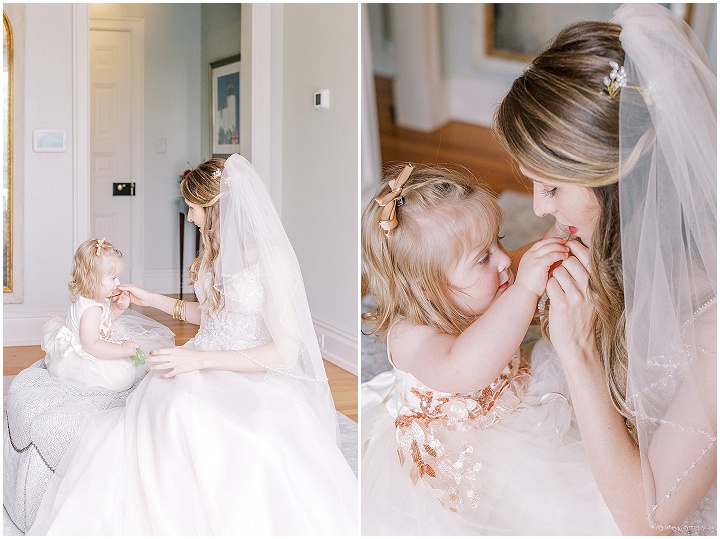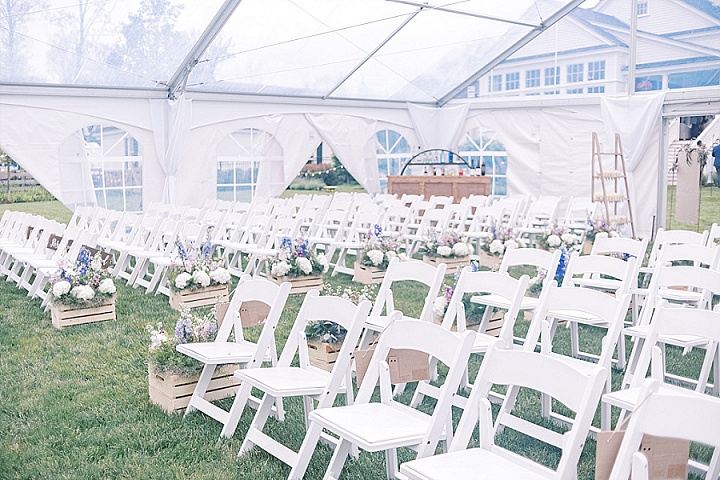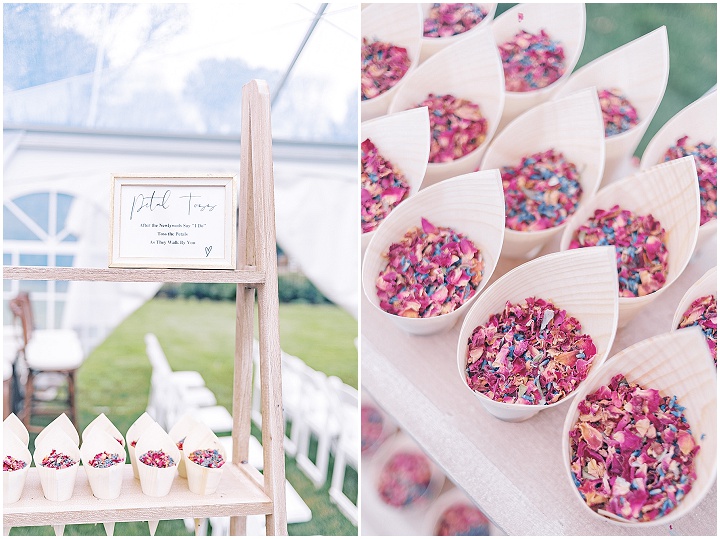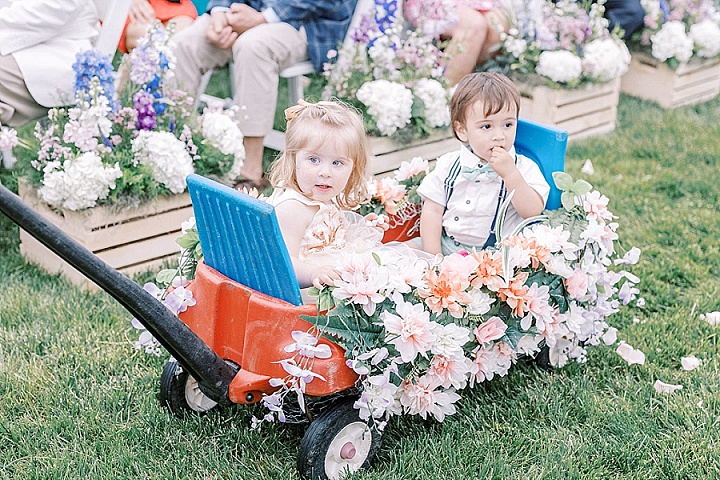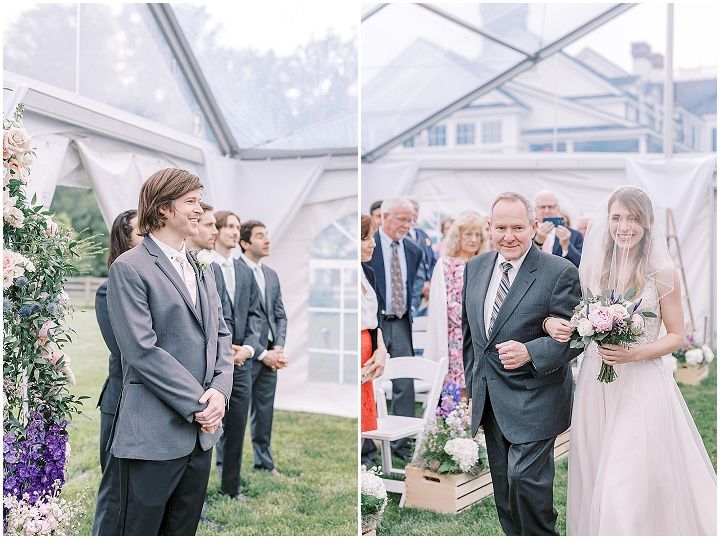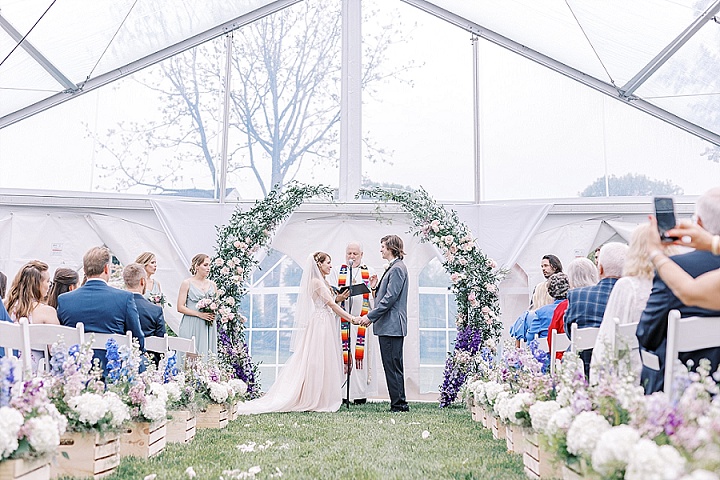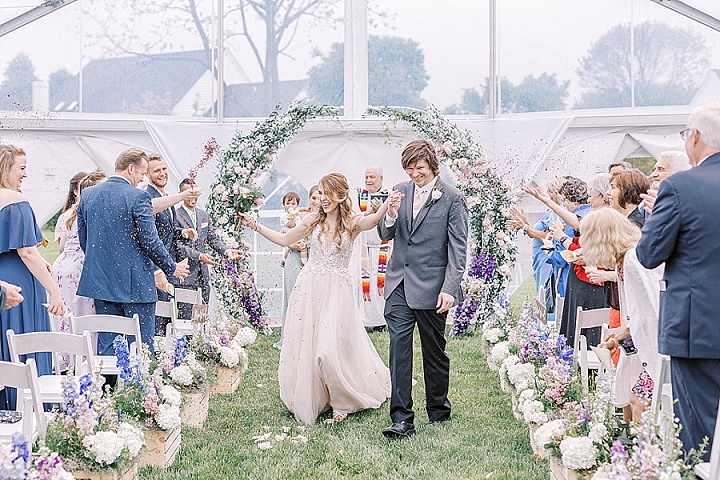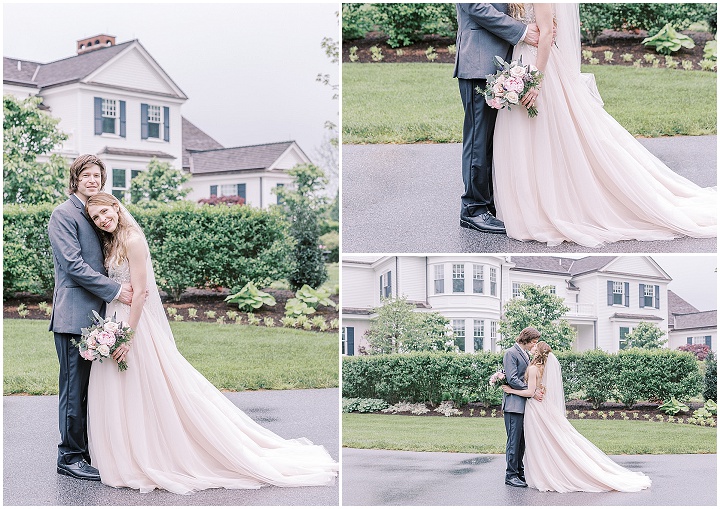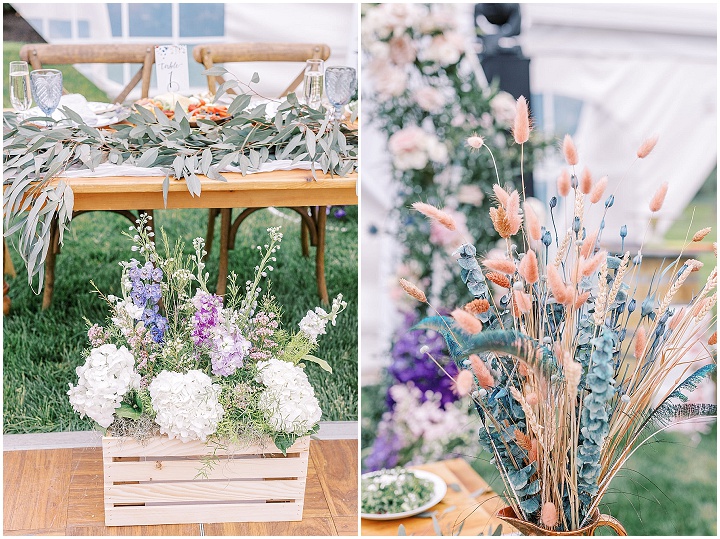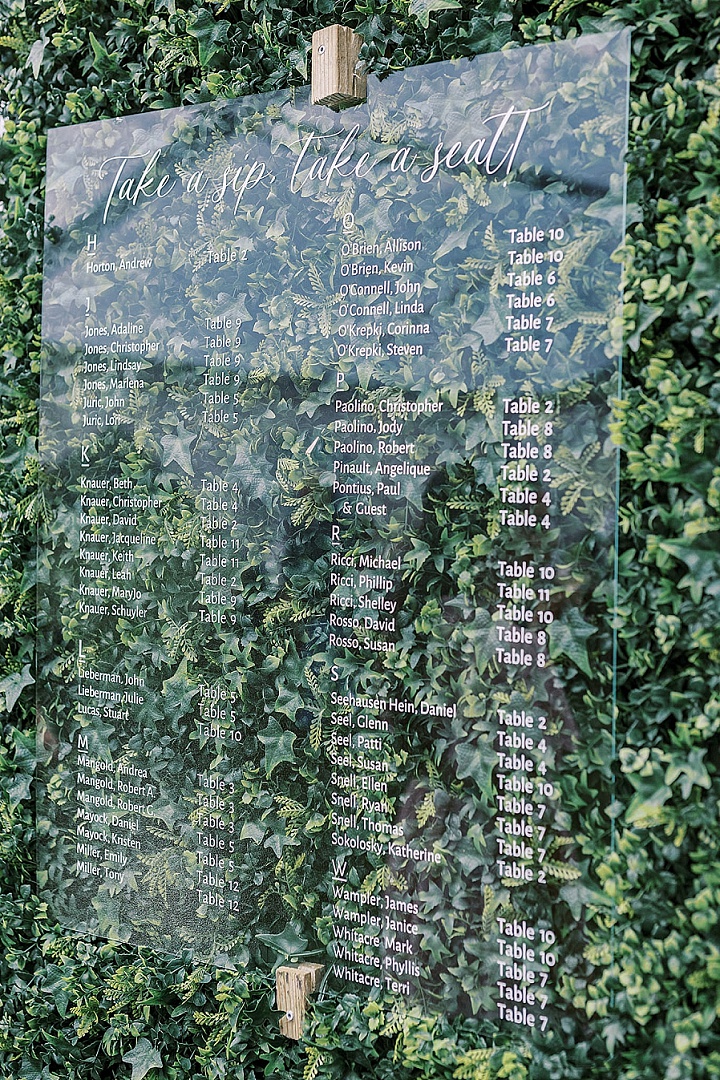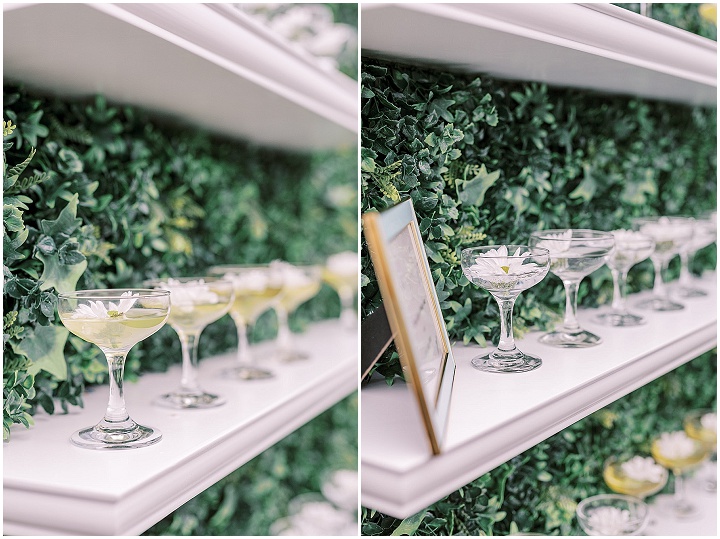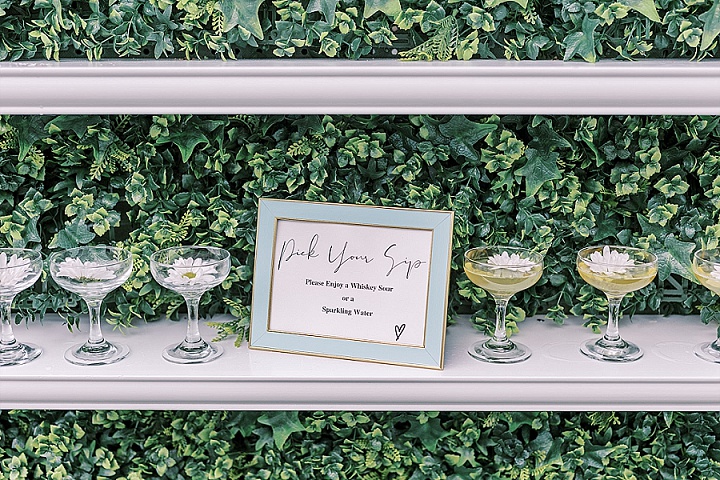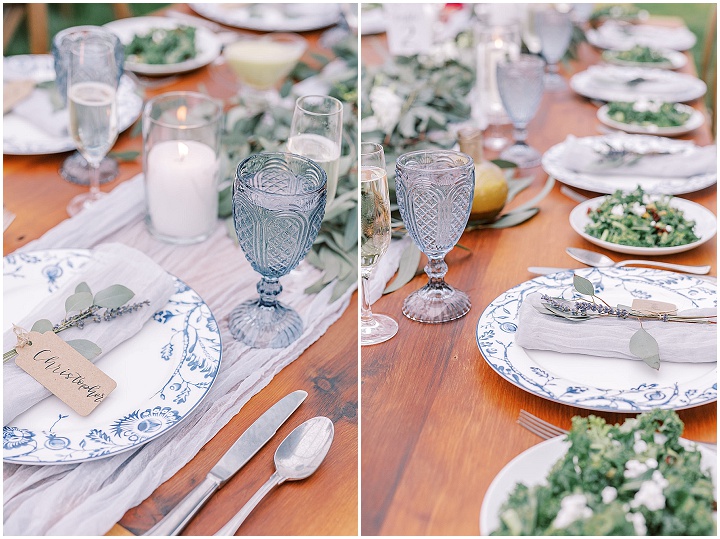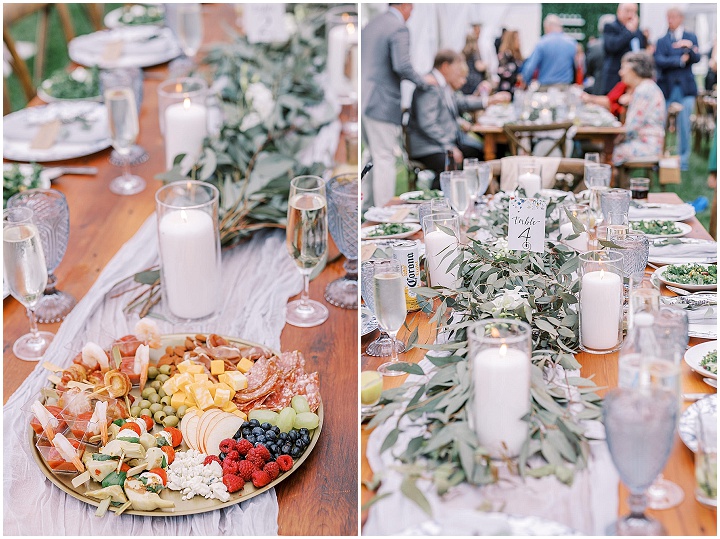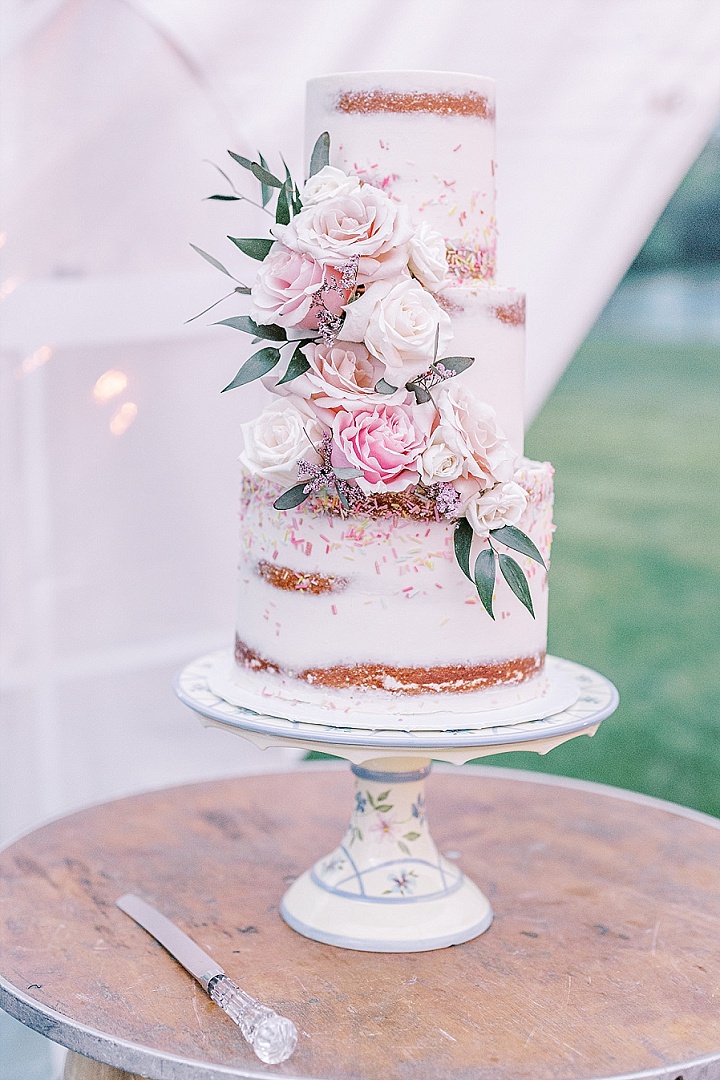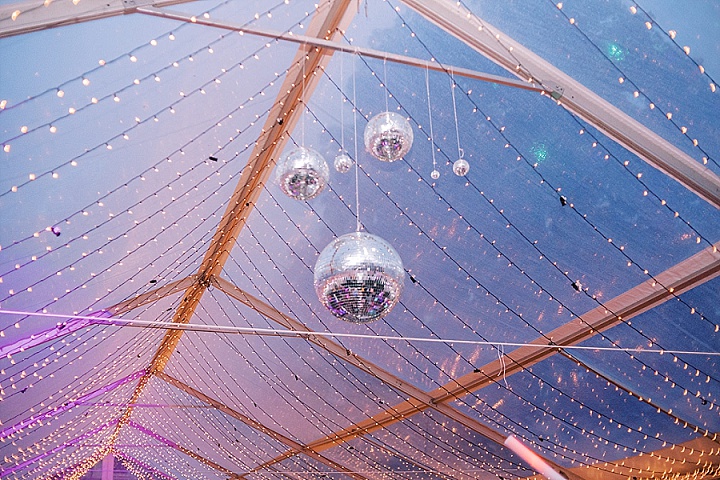 Supplier Shout Outs