On another hot and sweaty day here in the UK we are looking to winter and what can be done with a winter wedding. When you think of winter weddings you will most probably think of cold, snowy skylines filled with fur, candles and berries. Well today's shoot shows you a different side of winter, one without snow, without the charm of autumn, instead brown fields and the North Carolina back drop. Dawn Marie Photography and her team of first class wedding supplies set about putting this shoot together to show that winter doesn't have to be dull, it can be brought to life with some colour injections and some beautiful decor. The shoot took place last December at The Andrews Farm in Midland, North Carolina and just goes to show that a winter wedding can be just as vibrant as a summer one.
Bringing colour to the middle of winter. A fun, snugly and modern boho shoot on a gorgeous French inspired farm.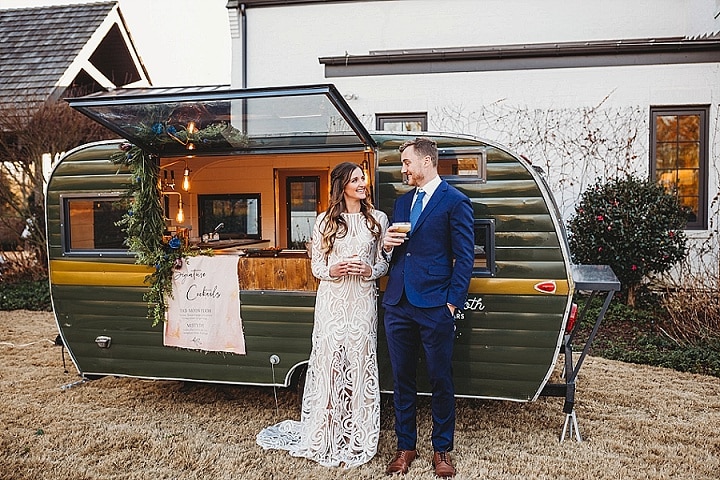 Winter is our slower time usually because all of the flowers die and the leaves fall, and so we wanted to show that a non-snowy winter can be gorgeous and also a perfect time for a wedding. Bringing color to winter and making the dead winter season look beautiful using a gorgeous venue as the backdrop also.
We really just wanted to play around with our creativity. Its so easy to use a beautiful flower garden in the middle of spring, or the changing leaves in fall, but in winter its harder to use just what mother nature gives us. So we wanted to make it stand out and show what our creativity could do. I definitely think we showcased beauty in the middle of winter.
The suppliers who made the shoot possible
[jprel]