As you know we do love Destination weddings here at Boho Weddings, I seem to be taking you off all over the world on a weekly basis. The destination that has become increasingly popular over the last few months it seems is Croatia, with so many weddings from this beautiful part of the world being featured here on the blog. Today's wedding is a great example of  what a wonderful location Croatia can be for a wedding as One Day Studio take us for a wonderful journey with the stunning images of Fatime and Richards gorgeous day. Choosing a natural bohemian theme to go along with their outdoor ceremony and reception, Fatime and Richard have brought in DIY elements and a totally laid back vibe which works perfectly amongst the Croatian backdrop.
It was simply the happiest day for us. Seeing all our family members happy, smiling and celebrating our love – indescribable.
Fatime and Richard were married on the 28th August 2015 at Fort George on Vis Island. 'Vis is simply our happy place and the most beautiful island in Croatia. We had around 60 guests and the wedding took 2 months to plan.'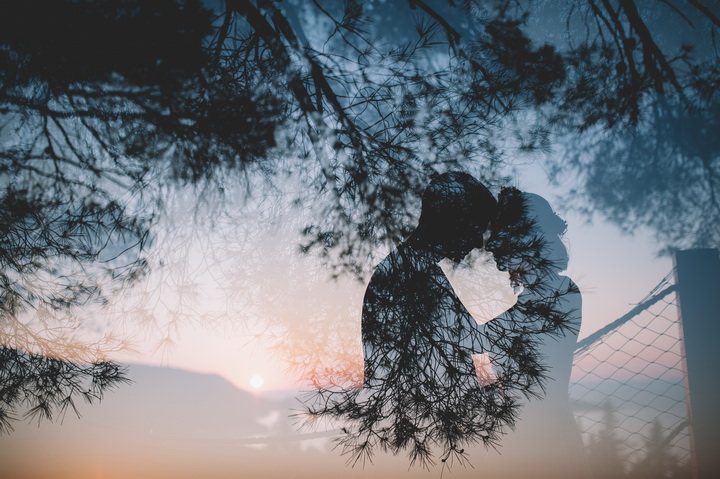 How they met
We met at a trance party in Vienna. May not sound extremely romantic, but the club where the party was, has its own planetarium, where we sat for hours, holding hands and watching stars. We've been together almost since the first day we met. 2 weeks after we met, he had asked me if I wanted to officially become his girlfriend. At the time of our wedding we had been together for exactly five years.
The Proposal
He took me on an around the world trip and all my girlfriends have predicted that he would ask me to marry him. I was sure he wouldn't, because I never considered him to be very romantic. I guess I still knew so less about him and our trip was simply the perfect chance to get to know everything about each other we didn't know at that point. Almost at the end of our trip, we have spent a week on the Cook Islands and he somehow kept insisting that we should drive to the other side of the island to see the sunset before we leave the island. I thought, well, why not. Sunsets are pretty and we should do it. One evening, we took off to the other side on our motorbike and the sunset was so beautiful that I (of course) wanted him to take a picture of me. He immediately said yes and went a few steps away "to find the perfect angle". He really did take a few pictures, but, more importantly, he came back with a small flower and started looking for something in his wallet. After a few seconds, he was holding a beautiful tiny shell, which very much looked like a ring, and started saying how much he loved everything about me. I, of course, started crying and it took ages to say yes, because I simply couldn't believe he was asking me to become his wife.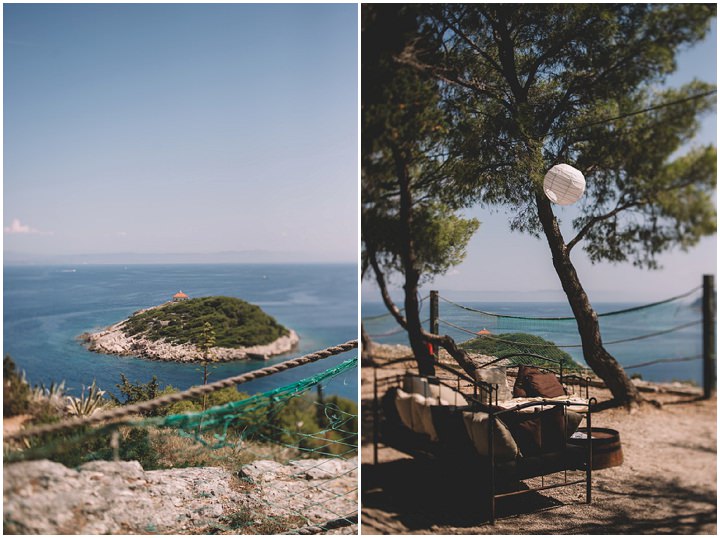 How did you allocate your budget?
The major part of our budget was spent on the location and on the food.
Where did you splurge and where did you save?
We saved on our honey moon, because we decided to stay on the same island where the wedding was held.

How did you choose your photographer?
I googled "wedding photographer Croatia" and I found one on boho weddings which was captured by the lovely couple, Zvonimir & Danijela, and I simply knew they had to be my photographers.
The Dress
The dress was designed by myself and sewed by a local dressmaker in my hometown in Bosnia. The necklace was a present my best friends gave me a few days before the wedding. Shoes are from a German brand Laurel.
The Suit and Bridesmaids
We had the daughters of my sister and my brother as our bridesmaids. They were wearing cute white dresses. The suit was from Hugo Boss, shirt from Ploumanac'h and the shoes from A.S. 98.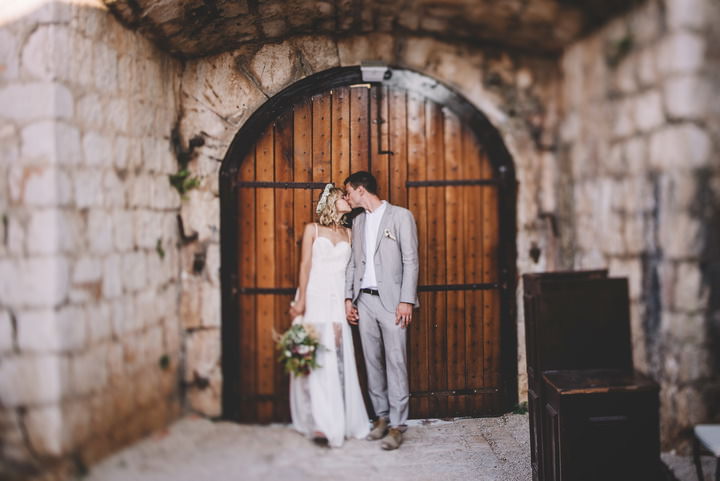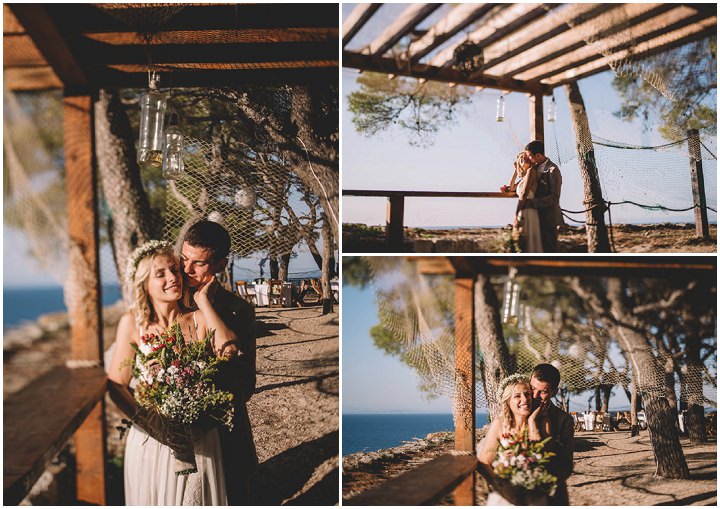 Theme or Colour Scheme
It was all about natural colors and boho style.
Flowers
I had wild flowers from the island.
What sort of decoration did you have?
Burlap table runners, lace, handmade name cards, wild flowers, candles…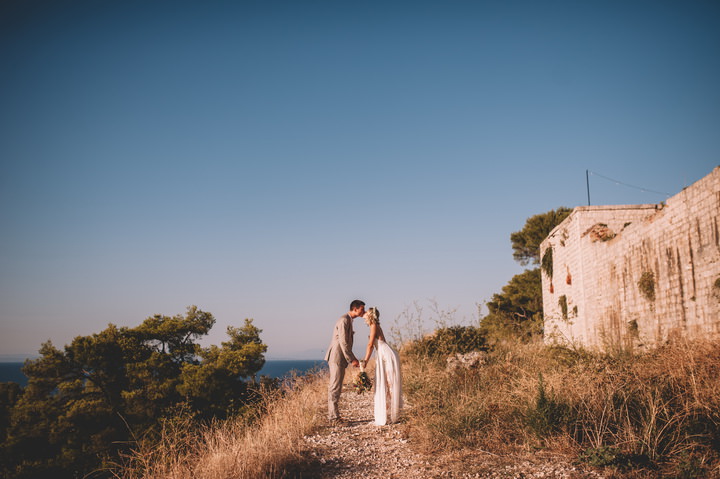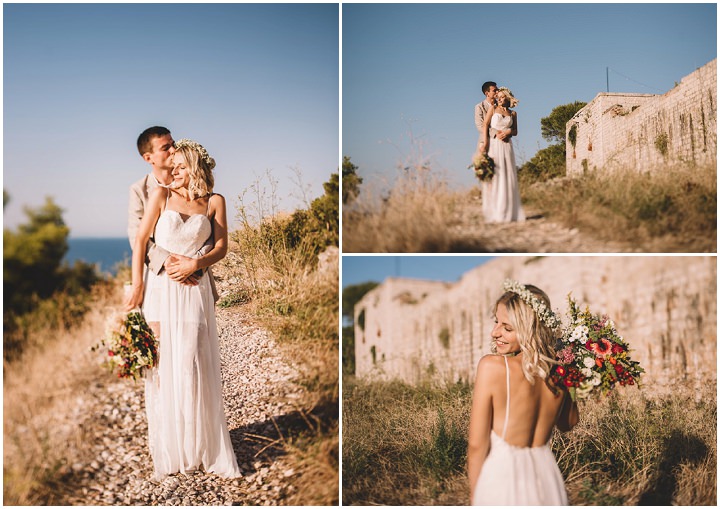 Food
We ate canapes in the beginning and local fish for dinner.
Wedding Cake
Chocolate cake, because we both adore chocolate.
Entertainment
A local DJ was playing our favorite songs.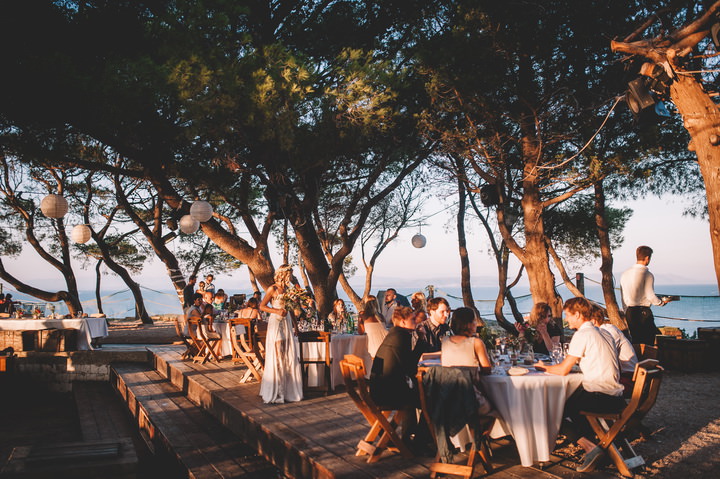 Personal Touches
I did my whole decoration myself.
Special Moments or Highlights
The speech of our best man which was extremely touching.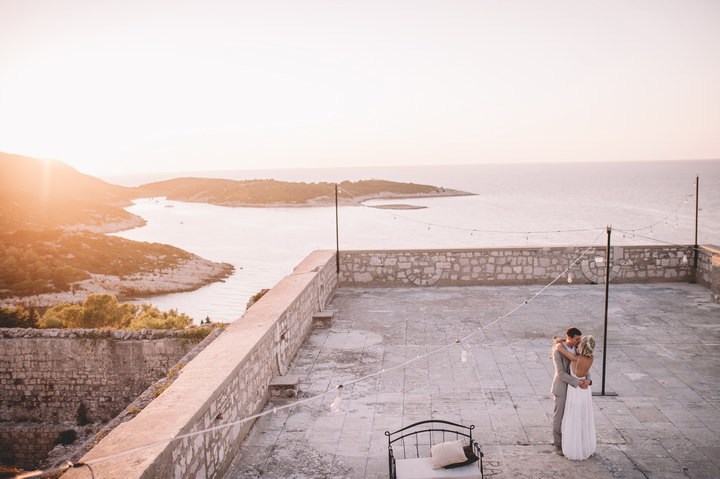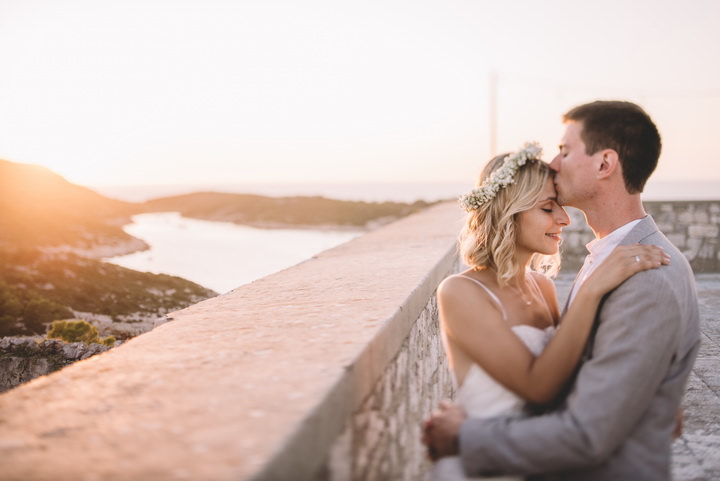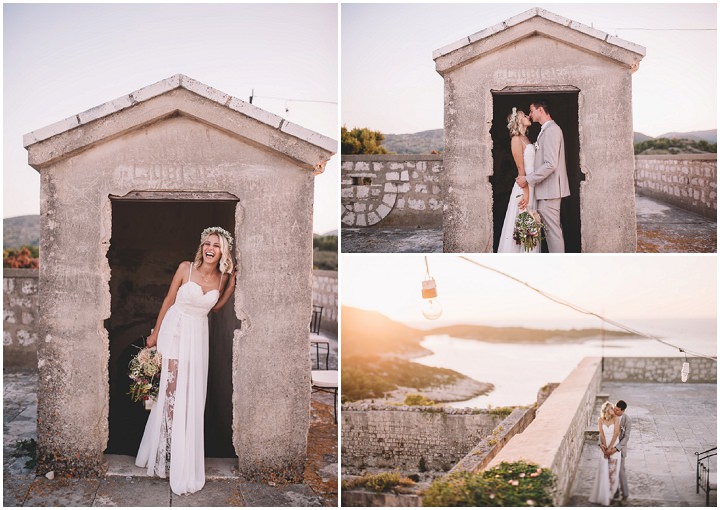 Advice for other couples
Don't think about the guests and how you are going to make sure to take care of everyone. The two of you are the stars on your wedding day and make sure to enjoy it. You'll never be able to repeat that day, don't forget that.
Biggest Surprise
The speech of our best man. We, of course, always knew how much he loved and appreciated both of us, but we could have never imagined him to be that sweet to think about a speech which was so emotional and has left us breathless and with lots of happy tears in our eyes.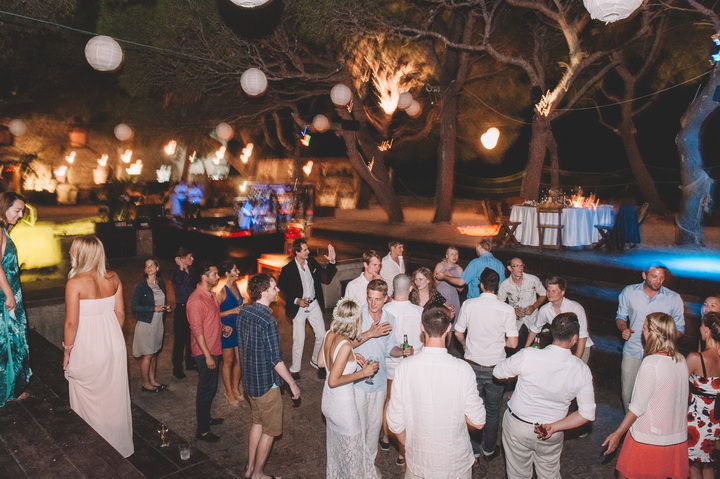 Supplier Shout Outs
For more information on Zvonimir & Danijela's work go to:
 onedaystudio.net / onedaystudio.net/blog / [email protected] / PINTEREST / I: @onedaystudioweddings / FACEBOOK / T: @OneDayStudio

Storytelling. That's what we do. Journalism + Arts. The rest are just means to an end. This truckload of really expensive cameras, lenses, and other equipment is just worthless without a soul, without a feeling, without being omnipresent yet discreet and unobtrusive. Whether video or still photo, we will tell the story of your wedding. We will take all those individual moments that make your special day special and keep them for years to come. Memories do fade and we will make sure your stay with you forever. We will preserve that "special" in "special day". We will tell the story. 

[jprel]