I am delighted to bring an absolutely gorgeous shoot to the blog today! From woodland to the beach, this real couple took the shoot to a couple of locations to make the most of the wonderful settings. The magical jewel tones look stunning both against the lush forest and white-washed shoreline, and I love the bold blooms, colour pop candles and incredible headpiece. Just stunning! With thanks to Caroline Ross Photography for the images today, I know you are going to love this one.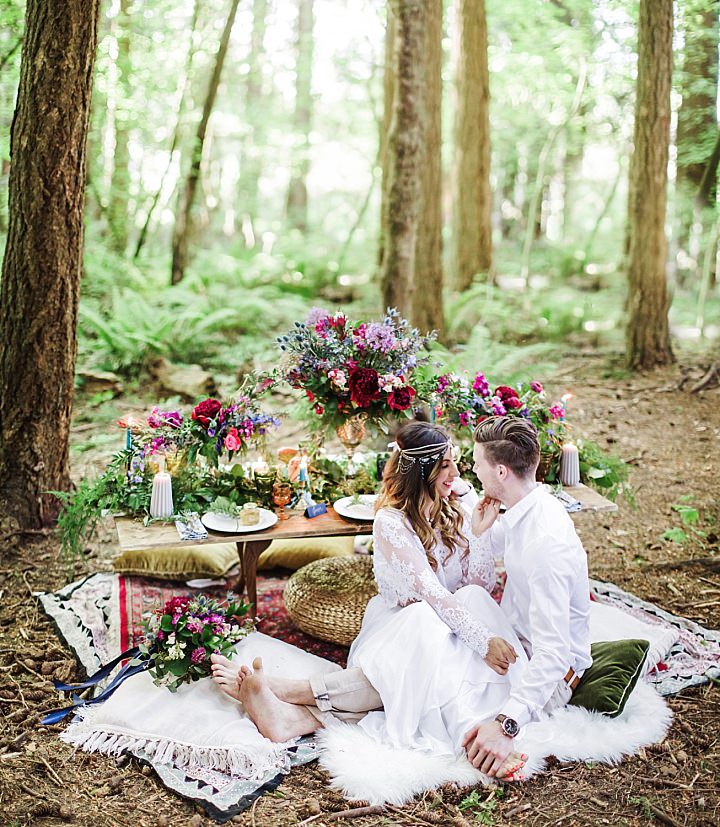 More about the Shoot
This vibrant Boho styled wedding took place in the woods in Crescent Park in Vancouver, in White Rock, British Columbia. The real-life-couple bride and groom moved to the beach for a sunset cake cutting and photoshoot. The shoot included many local vendors and details, and two beautiful dresses from local dress designer and two different headpiece companies. Hair and makeup were on hand for the whole shoot to change the looks to match the outfits. All the vendors really embraced the boho style and Past Pieces provided the perfect low table, fun rug and lush throw pillows. The hand lettered invitations were the perfect addition to the stunning details and the mis-matched napkins and plates added a DIY look to the shoot.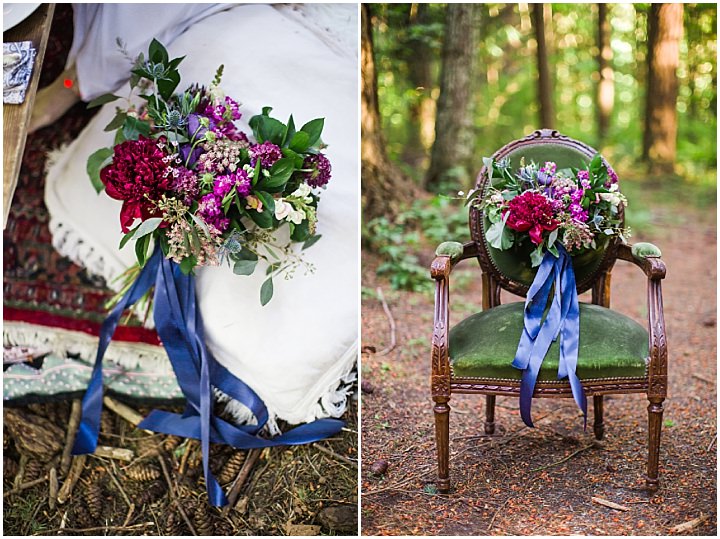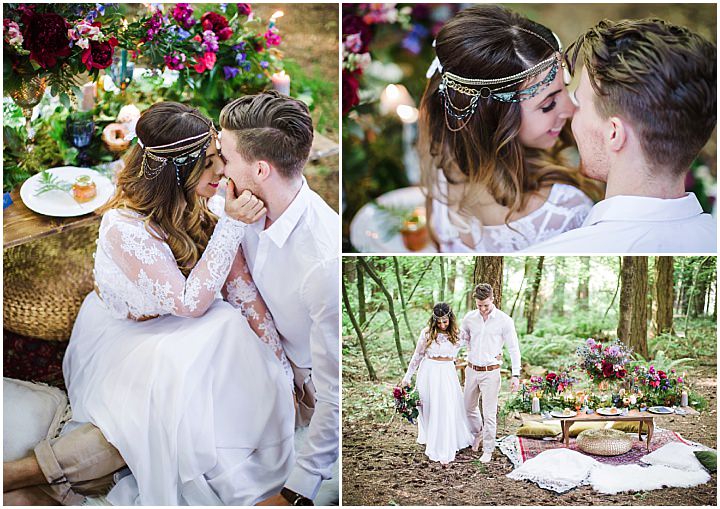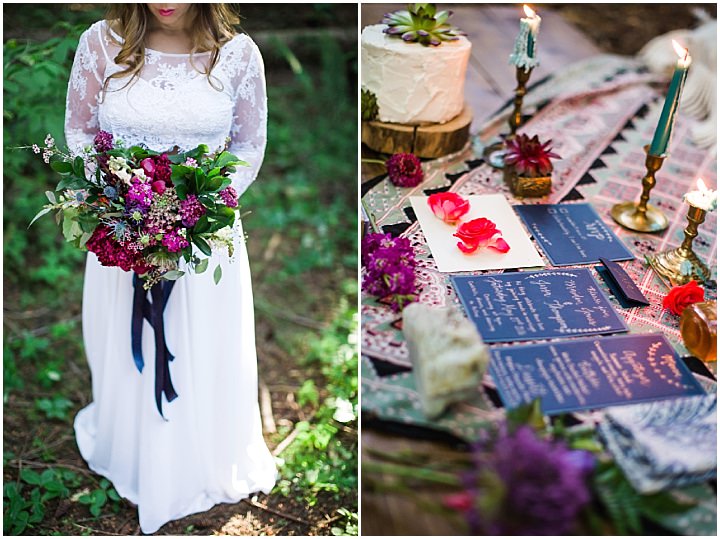 The Team who made the Shoot Possible
For more information on Caroline's work go to:
www.carolinephotography.ca / [email protected] / FACEBOOK / PINTEREST / I: @carolinerossphotography