Good afternoon everyone! How are you all today? As we near the end of this (short!) week I have the pleasure of welcoming Hollie back to the blog to talk to you about some very shiny gems! We're looking at the benefits of vintage jewels today and as someone who completely covets any form of heirloom tokens, no matter how inexpensive, I am totally on board here! Do you wear vintage jewellery?
Discovering Vintage Jewellery –
The Hidden Gems of the Ring World
Are you getting married, or on the look-out for a sparkly something for a loved one? If the answer to this question is yes, than chances are you have been browsing online stores and high-street shop windows. Chances are that vintage or antique jewelry have not even crossed your mind. This article is sure you make you a convert, and make your expensive high-street habits a thing of the past.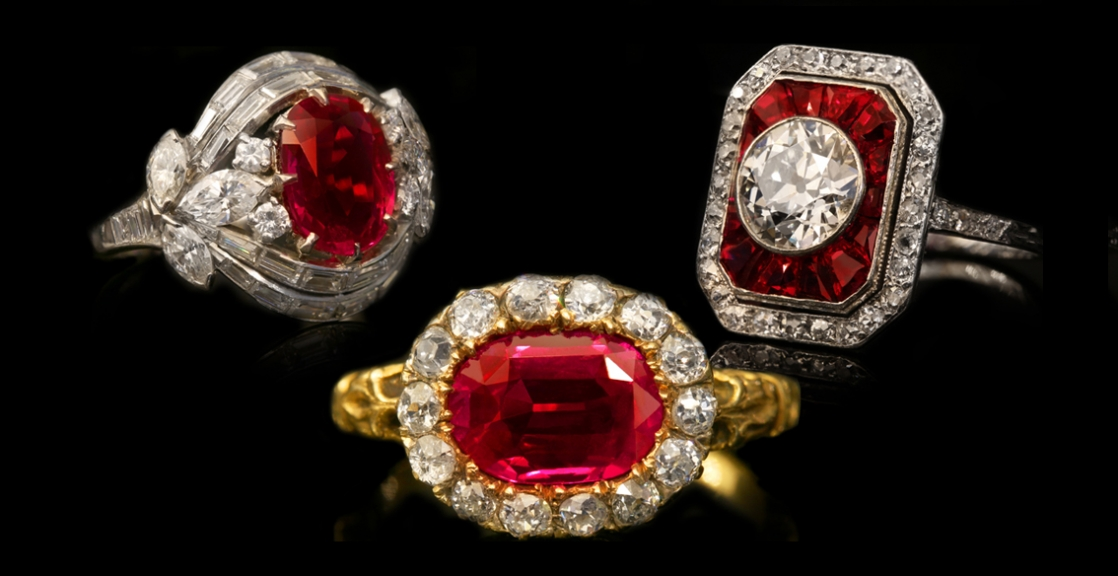 1.  Vintage Gems Got Style
If you have been jewelry shopping on the high-street, you probably will have noticed that most of the jewelry is pretty uninspired. You could find almost identical products in most stores.
One of the main benefits of purchasing vintage jewelry is because you can own a ring which is unique, rather than something you'll likely to find adorning the ring of your colleagues. If you really want to stand out, or offer your loved one something extra special, then you should consider going vintage or antique.
Vintage and antique jewelry is a heaven-sent gift: you will show just how thoughtful you are, as it requires more effort and consideration than popping into your local jewelers.
2. Every Vintage Jewel Has A Story
Buying vintage jewelry is more than just owning a beautiful piece to add to your collection. Each individual item has its own story and is a little shiny piece of history. By purchasing an antique or vintage jewel for a loved one, you are buying them the chance to own something with a very high sentimental value. It is very likely that any vintage piece you buy has been handed down in many families and has had its own exciting story before it made its way to you.
If you or your loved one is a fan of a particular time period's style, for example the 1920s, Victorian era or even Ancient Rome, you should try to get your hands on an antique piece for your other half. You could buy them a ring that the Great Gatsby himself would be in awe of.
Berganza.com is is a jewelers specializing in pieces with a story and a history, and they have a fantastic selection of unique engagement rings, among many other products. Berganza also tell you about when the ring was made, along with an accompanying Gemmological Certification Services report wherever possible. You can have peace of mind in the accuracy of these details with Berganza.
3. Save Yourself Some Money
Vintage pieces of jewelry may look expensive, but they are often actually a lot cheaper than purchasing jewels from the average shop. Why? Because some people turn their noses up at it – but that creates the perfect opportunity for you to purchase a fabulous piece at an affordable price.
Some (but not all) pieces of antique jewelry may be imperfect, and require a little bit of TLC to polish them up the diamond in the rough. But, if you have the time and the patience, it could save you a whole lot of money, making vintage jewels a great idea for brides and grooms on a budget.
So, before you get down on one knee with an engagement ring purchased on the high street, you should consider buying a vintage or antique piece for your partner. These pieces are a unique part of history with their own story to tell, and can save you money that you can spend on your big day instead.
More about Hollie
Hollie is a freelance writer and co-writer for the Hollie and the Ivy blog. She is passionate about upcycling, interior design, crafts and weddings. Hollie enjoys writing about these topics and spreading her knowledge and experience to others.