This afternoon we are talking wedding photography with resident Boho Photography experts, James & Lianne, back to the blog to give a somewhat cautionary tale… of sourcing your wedding photography to friends! I'm sure there are many out there who have done so successfully, but this piece is certainly a thought provoker and one that shouldn't be taken lightly. And after all, if you read this and still decide to scriMp on your photography, we did tell you so!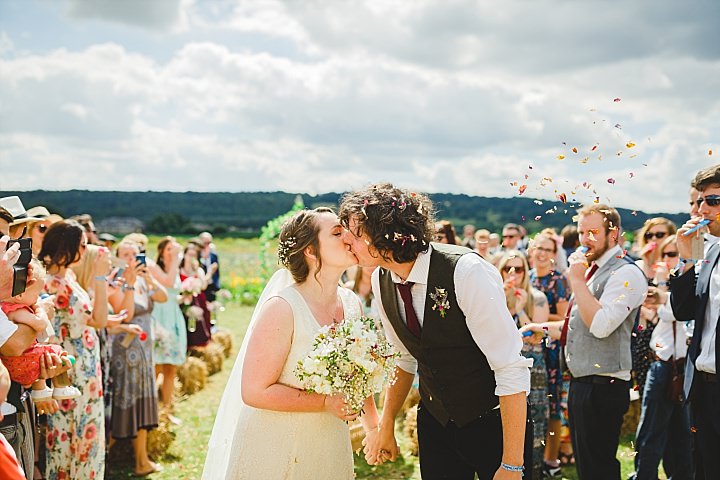 Many a-time we hear tales of regret from people who had 'a friend' photograph their wedding. Often it's someone who 'has a nice camera' and 'takes lots of photos' that gets the gig because y'know, why wouldn't they be able to photograph a wedding… photos are photos, right? Right!?
We're no stranger to being left by the wayside for a friend with a camera, we get told that a lot. I suspect it's often a case of one of two things: either they can't fathom why photography costs so much, or, photography just isn't important enough to them. Or perhaps it's a combination of the two sometimes. The outcome is often the same though, everyone knows a friend with a 'decent camera' who is happy to 'take a few photos on the day' (notice how we hear these phrases all the time!?). And sure, it's fine so long as you know what to expect from your friend but I get the impression that's often not the case. In the world of pastel Pinterest boards, oodles of photos of lovey couples in golden sunlight and all those photos you've seen of amazing moments at your wedding that just seem effortlessly captured, it's safe to say you shouldn't expect any of that.
We all have to start somewhere and often your friend with a camera, no doubt a keen hobbyist, has flirted with the idea of photographing a wedding. They may even have bought themselves an extra lens of two so you know they're definitely way above the level of just iPhone photos. You've seen their photos of flowers and their kid on the facebook page, they even took a nice landscape photo once when they were on holiday in Greece, but come on… you've seen that same photo taken by a thousand other people. Still, they're willing to do it for dirt cheap, maybe even free as a wedding present to you, so why wouldn't you ask them to photograph it for you!? You diligently sign them up for the job like a good friend should.
But, your friend with a camera is also a guest, so wanted to take some time to get themselves ready on the morning so they missed some of the preparations and the excitement of the build-up. No worries, photos of that part of the day weren't that important to you anyway. You get to the ceremony and they're taking photos from their seat, somewhere in the rear half of the room because they're just a friend and family sits at the front. No one told them they could speak with your celebrant prior to the ceremony and ask if they could photograph your marriage from an angle showing anything other than the back of your heads. It would have been nice to see the moment when your other half shed a tear but nope, all your friend is photographing is the back of your heads. The plait in your hair looks nice though. A bit disappointing but at least you'll get lots of photos of guests having a good time. Won't you?
Your friend with a camera gets a couple of photos of you coming down the aisle, they're backlit because they've never encountered that difficult lighting before but they might be salvageable. Everyone grabs some prosecco and proceeds to congratulate you. Your friend with a camera gets some of these nice moments but then gets grabbed away by those uni friends they hadn't seen for 18 months. A few minutes later and they're still chatting. It doesn't matter though because they're doing this as a favour for you. Besides, they'll get some group photos so everyone will be captured anyway. Except by the time everyone is done chatting, your friend with a camera hasn't considered the timings they need to stick within to make sure your wedding breakfast comes out warm and delicious rather than overcooked and sloppy. The wedding organiser gives them a 10 minute warning, you quickly rattle off a photo with your parents in the car park and then run out of time. You're sure you'll also just remember all the handmade details you put into the tables too because there was no time left for your friend with a camera to take a few quick photos.
Speeches are hilarious, the photos your friend with a camera took are a bit murky yellow from where they were sat (they'll later tell you they tried using the on camera flash but it made things worse) but at least there's plenty of photos of the table of uni pals they were sat on… and their boyfriends who you just met for the first time today. But your friend with a camera restores faith when they say let's go take some portraits of the two of you. At last, it's a bit of a breather for you and you can just enjoy the evening sun together. Your friend with a camera tells you they've got lots of ideas and practiced on their kid and their dog one evening last week – you're unsure whether you're the kid or the dog in this scenario – and they get you to lift legs, swing arms and swoon like a Mills & Boon cover. The on-camera flash worked great outdoors, they tell you.
The first dance comes and you get no photos of it because your friend with a camera doesn't have any spare batteries after all that on-camera flashing. There's no photos of your gran waving her walking frame in the air like she just don't care. You email your friend 6 months later to ask if they've had time to edit the photos but they're snowed under with work and will definitely try to get them to you by Christmas.
You never had a contract with your friend with a camera so you have nothing to use against them to try and get your wedding photos back. Besides, you don't want this to get sour, they're your friend. You later find out they're photographing a mutual friends upcoming wedding and wonder if you should warn them you've still not had your photos back. You wish you'd just paid a little bit of money to book someone with a little experience. You're not enjoying the few hundred pounds you saved as much as you thought you would.
FOR MORE INFORMATION ON JAMES AND LIANNE'S WORK PLEASE GO TO:
www.jamesandlianne.com / www.jamesandlianne.com/blog/ / FACEBOOK / PINTEREST / I: @james.lianne / T: @jamesandlianne
James & Lianne have been a couple for 14 years and photographers for 6 scooping up awards along the way. They love shooting relaxed, fun weddings and have a penchant for all things analogue, especially film photography.