Samantha and Adam were married on the 28th October 2016 in a rustic backyard ceremony at their home in Tennessee, USA. With a pared down look, the bride and groom's smiles shine through as they said their vows surrounded by closest friends and family. Standing on a thick bed of fallen leaves, the wonderful rustic styling compliments their Autumn outdoor setting and the tones are captured beautifully by Swak Photography. The family shots are my favourite, Samantha's son is as cute as a button as a ring bearer, and the maternity shoots, with Samantha's baby bump are just precious!
More from the Photographer:
Sam and Adam's DIY backyard wedding was so beautifully intimate! The fall leaves and connection between the two made for sweet moments. Everything in this wedding was put together by the couple – the ceremony, cake (made by grandma), and even Sam's son was the adorable ring bearer!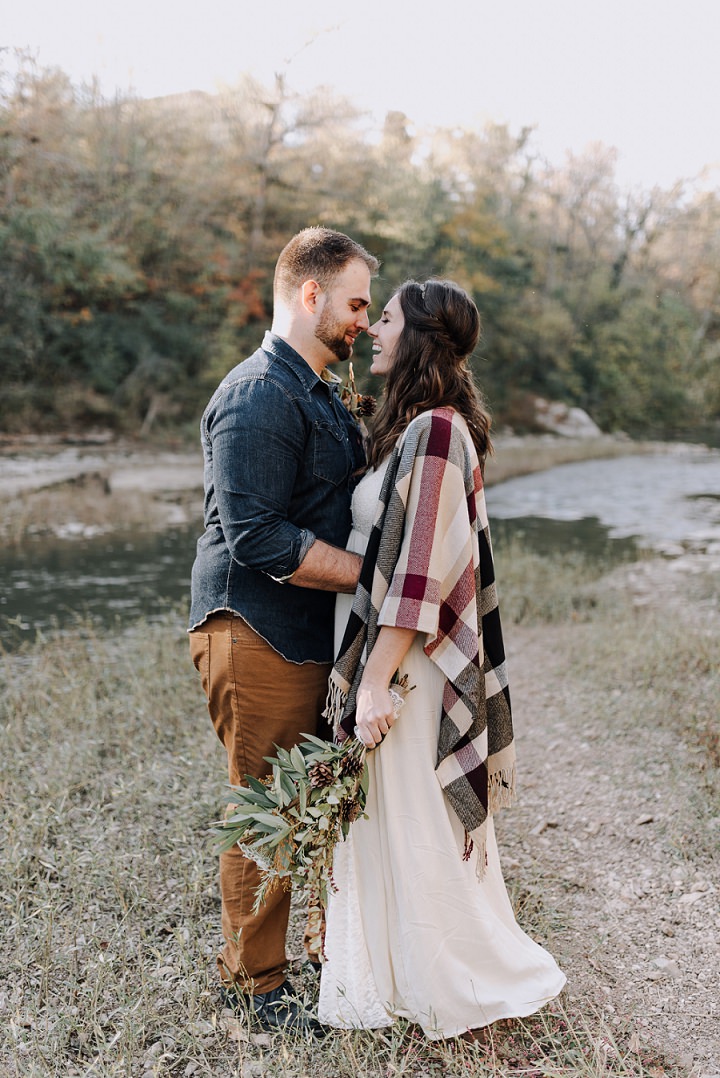 For more information about Swak Photography go to:
www.swakphotography.com / [email protected] / www.swakphotography.com/blog / I: @swakphotography / PINTEREST / FACEBOOK