Happy Friday everyone! Wow this was a fast week, how has it been for you? It's just sped past at Boho HQ, so lots to catch up on next week. Have you got much planned for the weekend? I hope it's a fun packed one for you all. Before we get to the weekend we have two more wonderful blog posts to share with you, the first being this super cute same sex wedding from Boakview Photography. Stephanie and Lauren held their beautiful wedding ceremony at Lauren's family lakeside cottage, which acted as the most perfect backdrop for their laid back day. With a gorgeous first look and some beautiful portrait shots this wedding is sure to tug at your heart strings.
Surrounded by their close family and friends the beautiful couple got married at Lauren's family cottage right by the lake where she spent most of her childhood summers.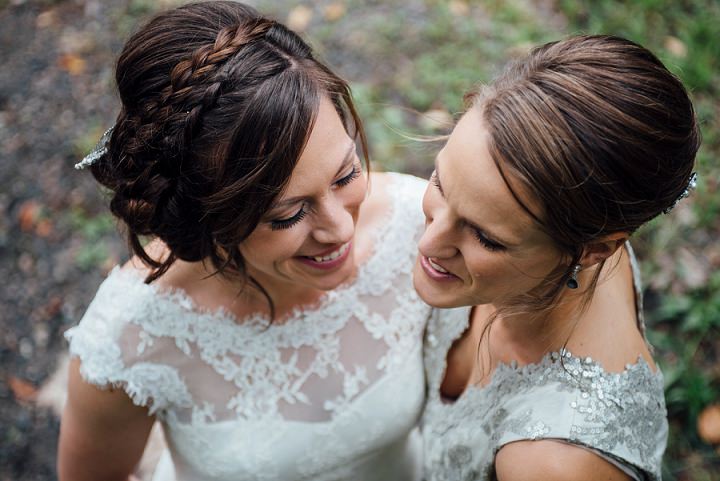 Stephanie and Lauren were married on the 26th September 2015 at The Kee to Bala, Ontario in an intimate lakeside wedding. 'There was never a doubt in our minds that we would have the wedding at Lauren's cottage. One of the first things that we each admired so much about one another was our love for family and since the cottage has been a place where we have gathered time and time again with family and friends it was really a "no-brainer". It was also an exciting idea for family and friends from Thunder Bay to come up to Muskoka and share our special day. The cottage was also a place where we we really wanted to invest the time and energy into getting it ready for a wedding.The ceremony and cocktail hour was held at the cottage while the reception at the Kee to Bala, which is an old concert hall famous for hosting artists such as the Tragically Hip, Neil Young, and others. We chose the Kee because we knew it would have a nostalgic factor for a lot of our guests who have grown up cottaging in the area.'
How they met
Lauren and I met through varsity hockey – but as enemies – Me (Stephanie) at UofT and Lauren at Laurier. We were first introduced in our last year of university at a national all-star camp, but we didn't actually connect until we had both graduated. We literally saw each other out on the street and promised to connect later that night … one big bar bill later, Lauren was telling me how I would be an amazing girlfriend.We got engaged after about 6 years of dating. Our relationship grew really quickly right away and we both honestly knew early on that this was "it".
The Proposal
For me, it was only a matter of designing the right ring for Lauren which happened just a few weeks before we headed to Maui, Hawaii for a vacation. We were engaged on our very first day in Maui (I just couldn't wait any longer). We picked a spot on the beach to watch the sunset with a glass of wine. Once we had our spot picked out, I pulled out the tripod and camera and Lauren picked out the best background for what she thought was going to be a photo of the two of us. Instead, I turned on the video, walked over to our backpack, pulled out a special towel I had made in Toronto before we left, and made my way over to Lauren. I was thinking: "I can't believe this is actually happening". Once Lauren asked me where I got the towel, all I could manage to do was ask her to help me open it. Lauren grabbed the end of the towel and as planned, it rolled out to reveal "will you marry me". Tears followed the from Lauren, and then more tears followed before I managed to ask "seriously, will you marry me" while I was on both knees. Lauren's next reaction was a beautiful, "YEAH, OF COURSE!". The rest is a blur but we spent the most amazing sunset telling each other how much we loved each other and taking the most dorky but amazing selfies ever. I had bought a Swarovski ring for myself (a temporary engagement ring as I couldn't be the only one without bling on my finger), and Lauren didn't hesitate to take it out of my hands and slip it on my finger. We floated through the rest of the trip in paradise.
Decoration
Because we are both hockey players, we thought it would be fun in incorporate some hockey themed elements into the wedding. We used hockey pucks as place holders and made a replica hockey rink as a seating chart. Instead of a guest book, family and friends signed and commented on a small hockey stick which we hope to showcase in our new home, as reminder of the amazing day! We also wanted a bit more of a unique atmosphere that would be both romantic (because of all of our decorating) but also make people comfortable (the Kee is very much "no frills"). It really lived up to the vibe we were going for.
Personal Touches
For us, our wedding was purely about committing ourselves to one another and sharing that moment with family and friends. What was really unique was being able to host that day in a place that we will enjoy for the rest of our lives (the cottage). We also did a lot of the decorating by hand with a lot of help from friends and family – we were floored by our families and our friends and their generosity with helping us with all of our decor and preparations. The wedding would not have been the same without their help.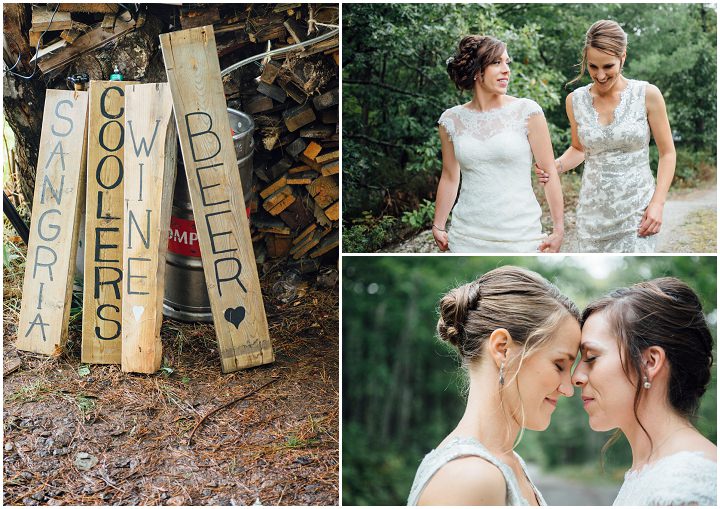 Special Moments or Highlights
All of moments in our wedding were incredibly special to us … but first and foremost was GETTING MARRIED!!! Our vows were the best part of our day, hands down! Also, seeing each other for the first time during the first look gave us the opportunity to take photos between just the two of us. And because we opted for a later ceremony it gave us the opportunity to personally greet every single one of our guests before the ceremony. We were also lucky to have our good friend play "At Last" for us on her violin as we walked down the stairs toward the ceremony. Standing together on the stairs at the cottage, taking a breath, looking at one another, and then looking to see all of our friends and family at the base of the stairs was absolutely amazing especially when they all burst into spontaneous cheering as we walked down the aisle.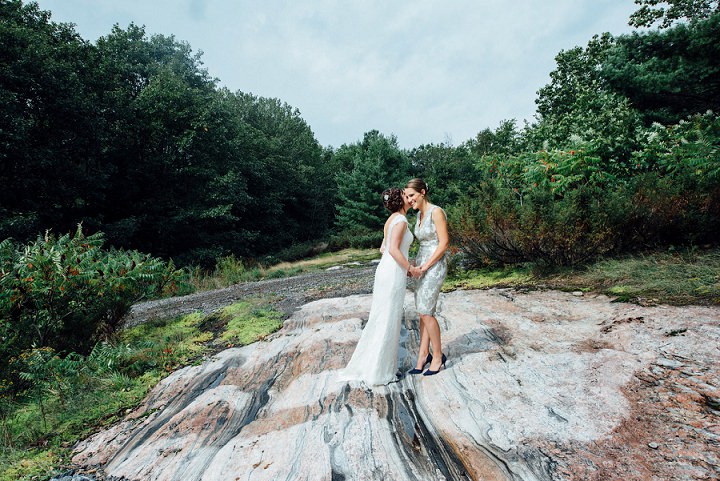 Advice for other couples
1. Hire photographers that you feel absolutely comfortable with and that you know will just mesh with your family and guests – it's so important to have someone you trust and be comfortable with on your wedding day. Also strongly consider investing in a wedding coordinator, even if it is just for the day-of. Both provide peace of mind that your memories are being captured and that you don't have to worry for a moment about how the day will roll-out. You can just focus on each other. Worth every penny!
2. If you can, plan your day so that you have a bit of alone time between you and your spouse to take it all in together.
3. Plan your day so that you can spend as much time with your family and friends as possible. Having all of your friends and family at one location may never happen again and they want to celebrate with you.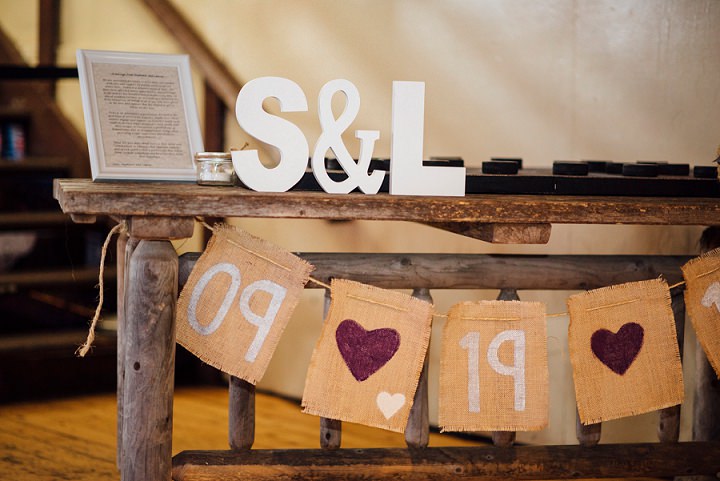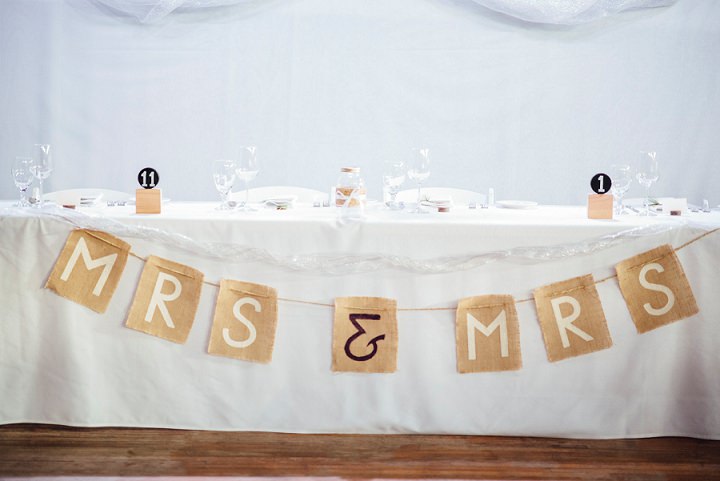 From the photographers:
When we first met Steph and Lauren we fell immediately in love with their energy, humour, and evident love for each other. These two ladies just ooze positivity and happiness and this was evident throughout their entire wedding – surrounded by their close family and friends the beautiful couple got married at Lauren's family cottage right by the lake where she spent most of her childhood summers. There was not a dry eye in the house as the girls exchanged their heart-felt vows and promised to love each other and not to get too competitive with each other during hockey games (both are varsity hockey players). The festivities and dancing continued at The Kee to Bala, an old concert hall, which has housed numerous big names, such as Neil Young, the Tragically Hip, etc. Guests sipped micro-brews, ate local pies and tarts, and danced the night away into the wee hours of the morning. It was truly a magical day.
Supplier Shout Outs:
For more information on Boakview Photography go to:
www.boakviewphotography.com / [email protected] / FACEBOOK / PINTEREST / I: @boakviewphotography / T: @boakviewphoto