Happy Friday everyone, I hope you are all enjoying this lovely weather and if you haven't had chance yet then I hope the weekend brings you some R&R in the sunshine. I am finishing off the week with this lovely wedding from Oklahoma in the US. It's a gorgeous outdoor ceremony with a reception full of gold, pink and black decoration and details, adding a really great modern feeling to the day. I am a big fan of this colour combo at the moment, it is super stylish and very elegant, so a fab choice for any wedding. Thanks to Lauren from Lauren Weeks Photography for the images.
'An intimate outdoor wedding, with the most amazing views'
Julie and Duston were married on May 16, 2015 at Carlton Landing in Oklahoma, USA. 'Duston and Julie have had close to a year of adventure and celebration. For Duston's work, they lived in Mexico City for four months last fall. The day before leaving the country, they actually got married in a private ceremony with their pastor and Duston's parents, telling only family. This special moment and their time in Mexico City as "secret" newlyweds was so special to them. Upon returning to the States, they decided to still have their wedding celebration. Duston and Julie celebrated their marriage on May 16th, 2015 at the luxury lakeside community of Carlton Landing in Eufaula, OK' It was a beautiful outdoor, destination wedding surrounded by 30 of their closest family and friends.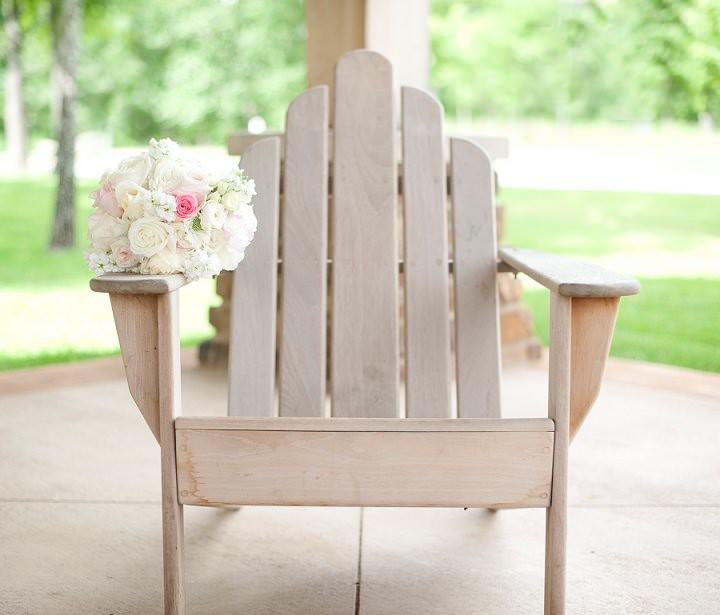 The Dress
Julie bought her dress from Emily Hart Bridal, and it's from Emily's own Emmaline collection. She chose the dress because it fitted her so well. She also liked the fact that it went with the destination look and feel for the wedding she was planning. Julie also felt that wedding dresses are so expensive, and she didn't want to buy it and only be able to wear it just once. So, the plan was that Emily's team will clean the dress and cut it shorter so that Julie can wear it as a cocktail dress moving forward. Plus, she can take the extra fabric that was cut and use it for so many things, becoming more than just a wedding dress that gets worn once
Flowers
Flowers with soft pink and white colors were brought in and arranged from a family friend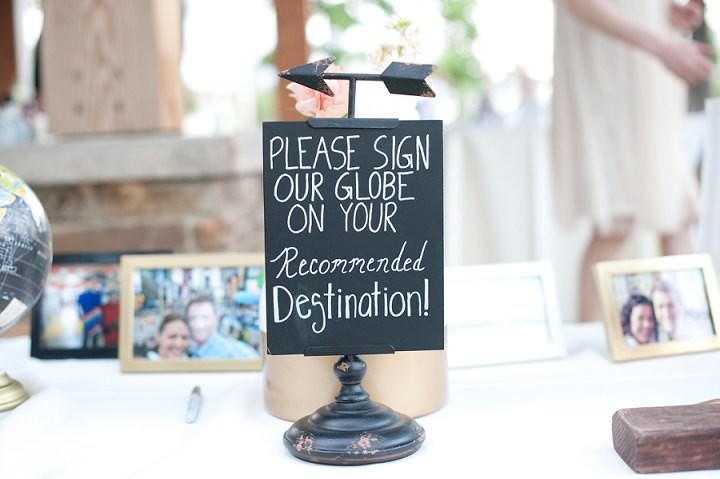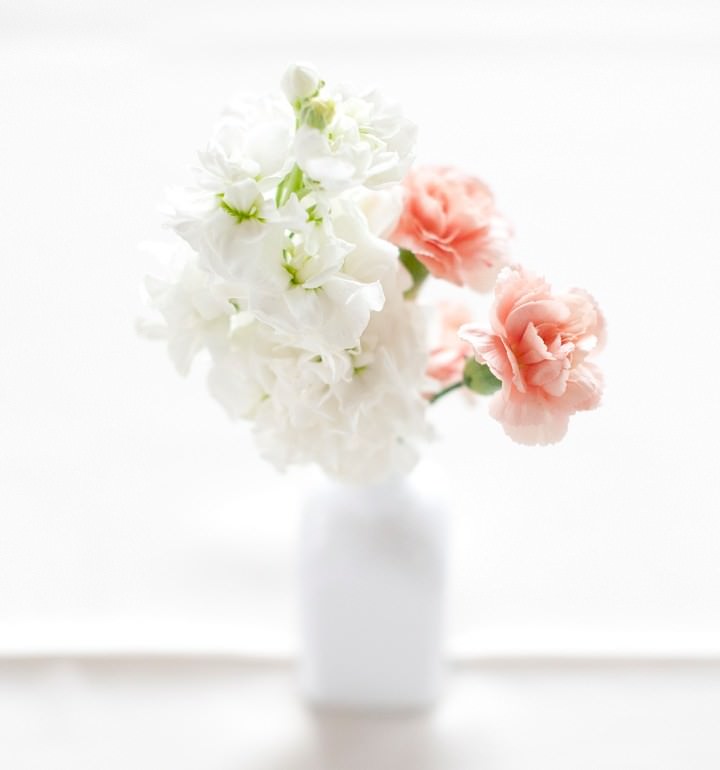 Food
Food was being sent in, set up and catered from The Chalkboard, a restaurant out of Tulsa, OK.
Wedding Cake
The cake, from Stacie's Cakes from Edmond, OK, was blush and gold with black & white stripes to match the colours of the wedding
Personal or Handmade Touches
Everyone was set up in lake houses within the community and was given gift baskets that included soap, cookies, and spiced nuts made by the bride. They were also given Carlton Landing T-shirts, water, SPF, sunglasses, and a Bluetooth speaker to enjoy throughout the weekend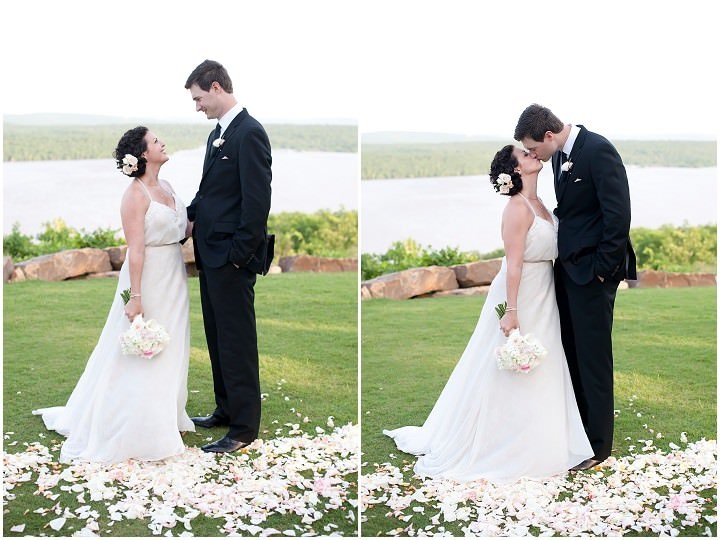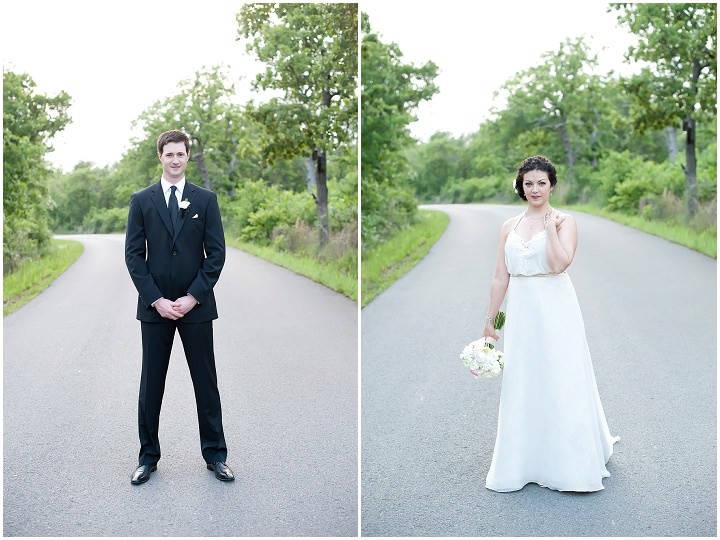 Supplier Shout Outs
Photographer:  Lauren Weeks Photography
Reception Venue:Carlton Landing
Cinema and Video:Light Bearers Photography
Bakery:Stacie's Cakes & Sweet Confections
For more information on Lauren's work please go to:
www.laurenweeksphotography.co
FACEBOOK
T: @laweeksphoto
I: laurenweeksphotography