Julia and Jay were married in Pratt Gardens, New Jersey, on the 22nd August 2015. They had a bright and colourful outdoors ceremony followed by a gorgeous outdoors reception with food truck catering and dancing under the stars. Julia the bride is beaming in her flower crown and DIY gown, with Jay equally thrilled in his shorts and bow-tie! Everyone in the wedding is having a fabulous time in the park, and it looks like a fun-filled day filled with love and laughter. Big thanks to Susan Hennessey Photography for the fab photos.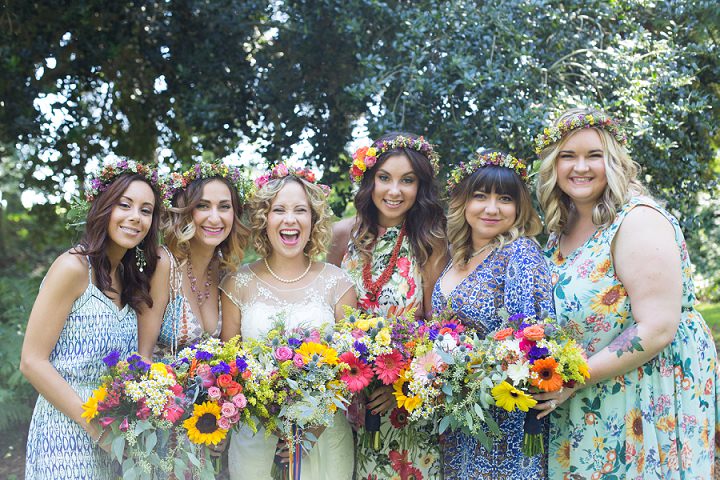 More about the wedding from Susan the photographer
Jay and Julia had a uniquely colorful and Bohemian wedding at Pratt Gardens in Pilesgrove, NJ. Julia designed and hand made her gown and wore a gorgeous floral crown while her bridesmaids wore colorful floral gowns. Jay and his groomsmen were dressed in colorful shorts and adorable bow ties. Our couple were smitten with one another and couldn't stop laughing all day. Guests chowed on food trucks and enjoyed the evening in a completely outdoor event.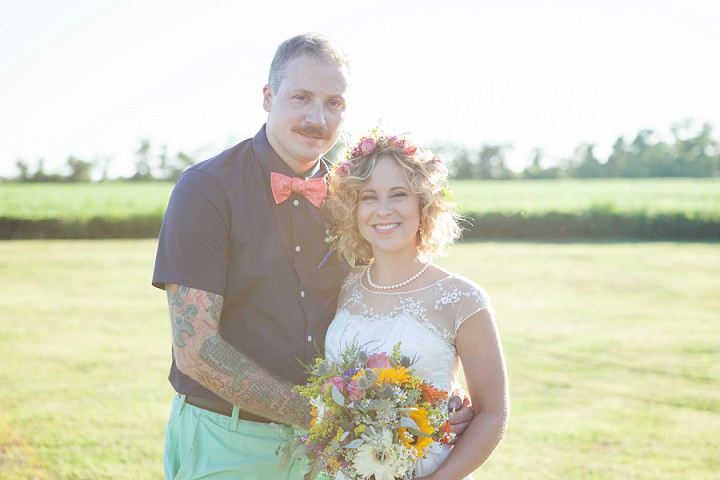 Supplier Shout Outs
For more information about Susan Hennessey Photography go to:
http://www.susanhennessey.com / FACEBOOK / I: @susanhennessey / T: @susanhennessey