Today we are very excited to say Happy Birthday to House of Ollichon as it is their first Birthday! When they launched into the bridal scene just a year ago they were welcomed with open arms by the modern, alternative, trendy, cool, boho and just downright individual brides who wanted to rock a jumpsuit or bridal seperates. We shared with you their first collection back in September. Having gone from strength to strength over the past year, HoO are now launching their second collection in honor of their birthday and we get to share that with you today! So grab a brew, and a slice of (birthday) cake, and take a look at these gorgeous get-ups. My favourite has to be the low backed jumpsuits, I just adore the modern cuts and clean lines.
The awarded House of Ollichon are thrilled to launch their second collection in celebration of their 1st birthday.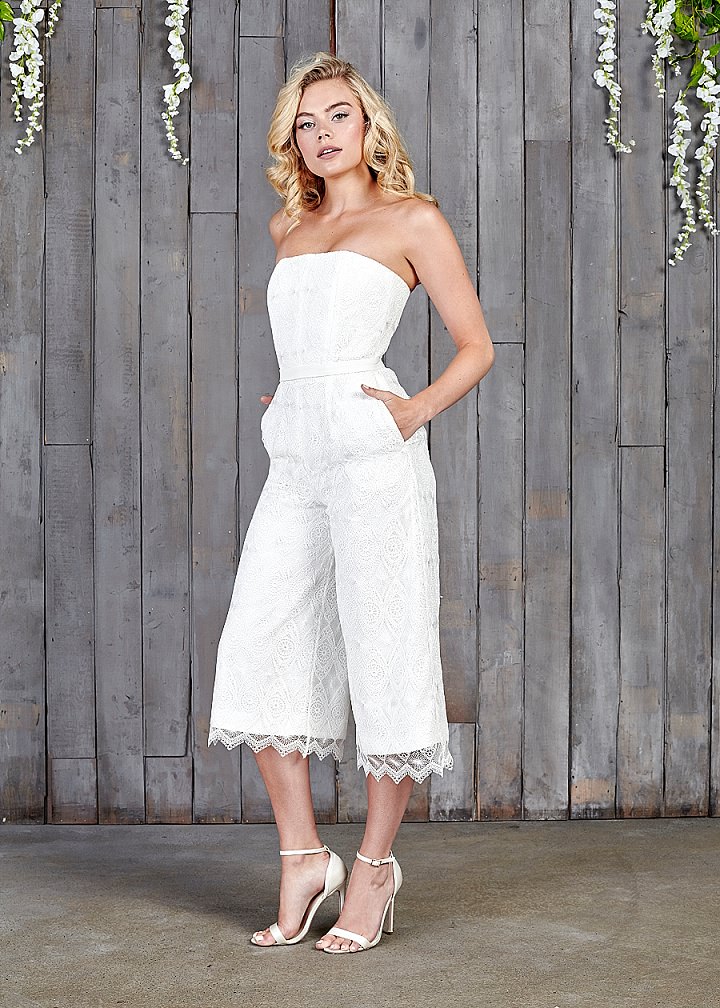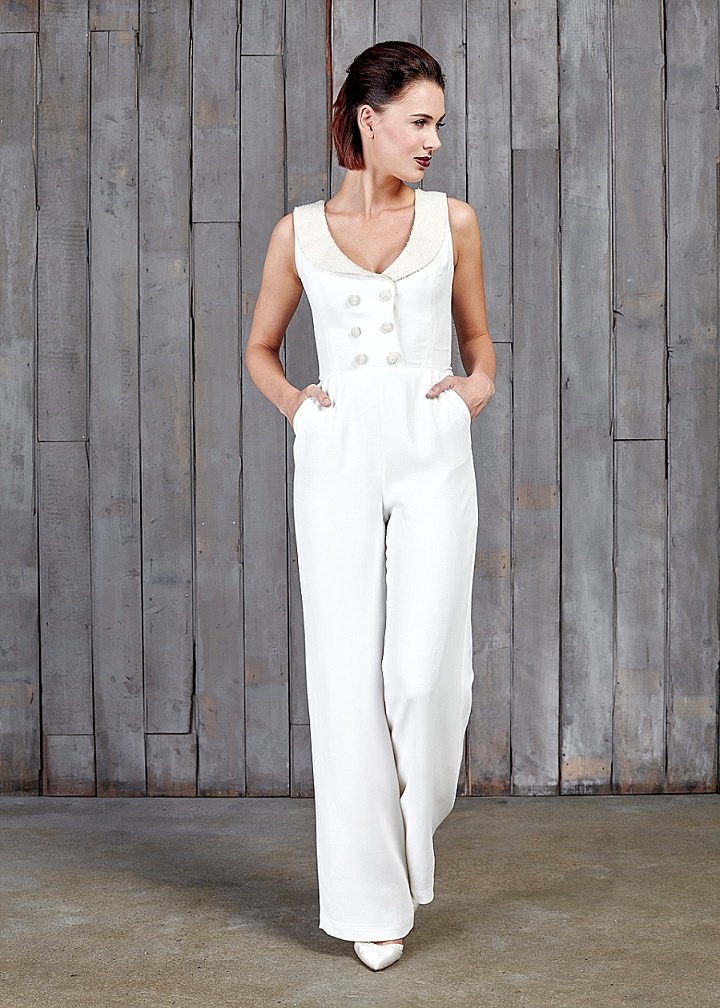 More about the Designer and the new collection
House of Ollichon is the only dress-less bridal collection in the world to offer brides-to-be a range of luxury bridal jumpsuits and two-pieces all handmade in London… without a dress in sight.
As Hannah Ollichon experienced herself, bridal trends are changing rapidly; these days, women want to feel relaxed and comfortable without compromising on feeling incredibly special, being able to dance like crazy and not spend a fortune on one outfit for one day. House of Ollichon aims to tick all of these boxes while offering a modern experience, a personal touch and affordable luxury.  Their private suite at the Hoxton Hotel provides a relaxed and stylish boutique experience, which has received a wonderful array of client testimonials to rival the traditional boutique approach.
'I wanted to thank you for the most fabulous experience on Friday. I came away beaming with happiness. We had the best time and that was all down to you.' Finola Tusler
'My crew loved your set up and we didn't stop after the prosecco as it was time to celebrate!' Sally Hodkinson
The second collection includes several upgraded designs along with new two-pieces and three new jumpsuits. After mixing up trouser leg shapes, adding bust-flattering halter necks, athletic crop tops, full length skirts and new contemporary laces, the collection has evolved to cement House of Ollichon's place in the bridal industry.
"We are so excited about our second year in the industry and all-new, improved website. We had over 50 gorgeous Brides of Ollichon in year one, which exceeded all our hopes and dreams. We cannot wait to take HoO to another level while maintaining our priorities; to offer all those who feel a dress is too much fuss a fabulous alternative, a modern, relaxed experience and unparalleled customer service. We hope you love it as much as we do." Hannah Ollichon, Founder, August 2016
Prices start from £140 ranging up to £800.
FOR MORE INFORMATION ON 

HOUSE OF

OLLICHON
WWW.HOUSEOFOLLICHON.CO.UK / FACEBOOK / T: @HOUSEOFOLLICHON / I: @HOUSE OF OLLICHON