Well done for reaching the middle of the week, it may only be Wednesday but that means we are closer to the weekend than we were yesterday! To bring you some much needed cheer I have this bright and beautiful wedding, full of fun and colour and so much happiness. Haiden and Joshua were married on 19th October 2019 at Pleasant Hope in Missouri. The Couple bring so much fun and laughter to their day, coupled with the most gorgeous bright flowers and stunning paper wheel arch. The colours in this wedding against the black bridesmaids dresses really pop, it's so striking, I just love it! Big thanks to photographer Hannah Arnzen Photography for the lovely images and Unions With Celia for submitting the wedding to me.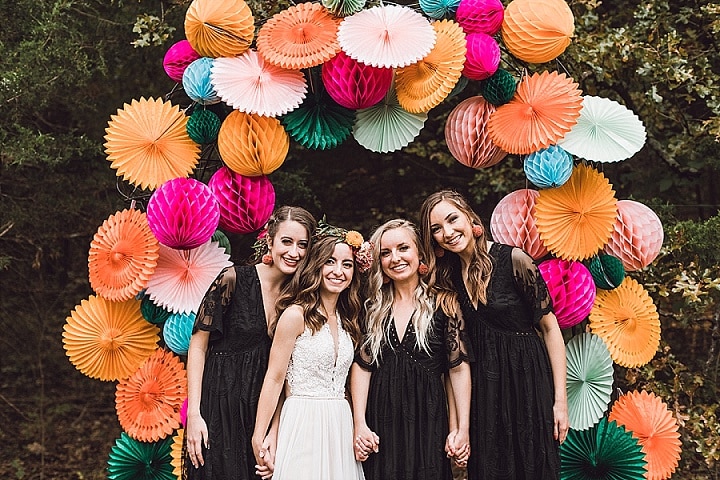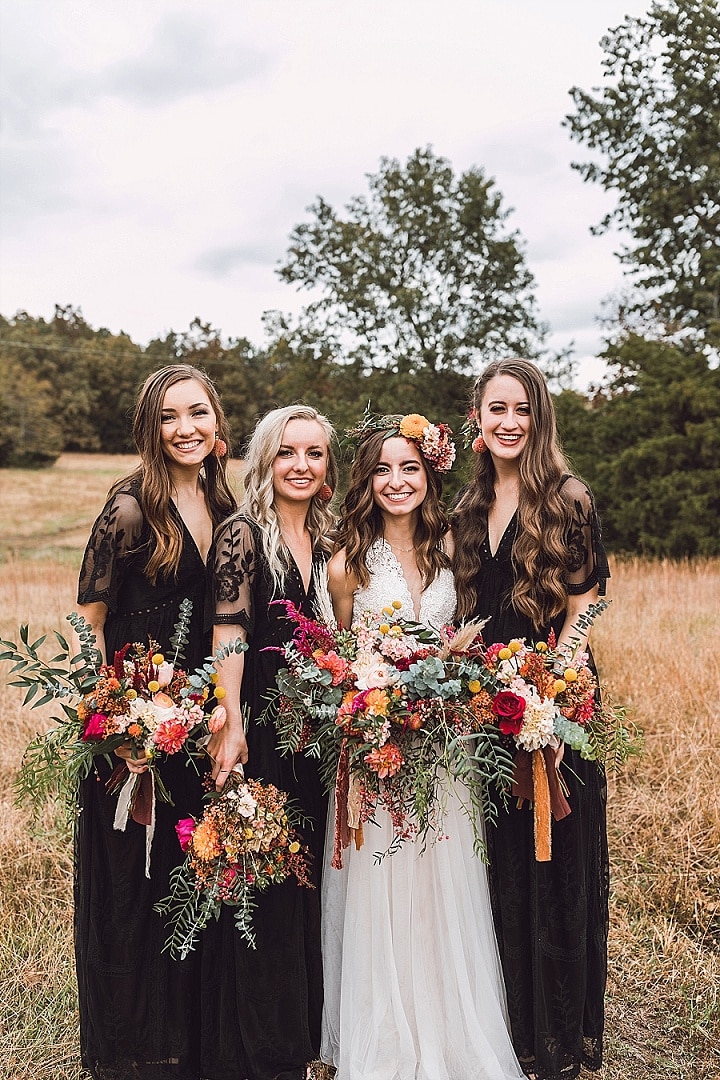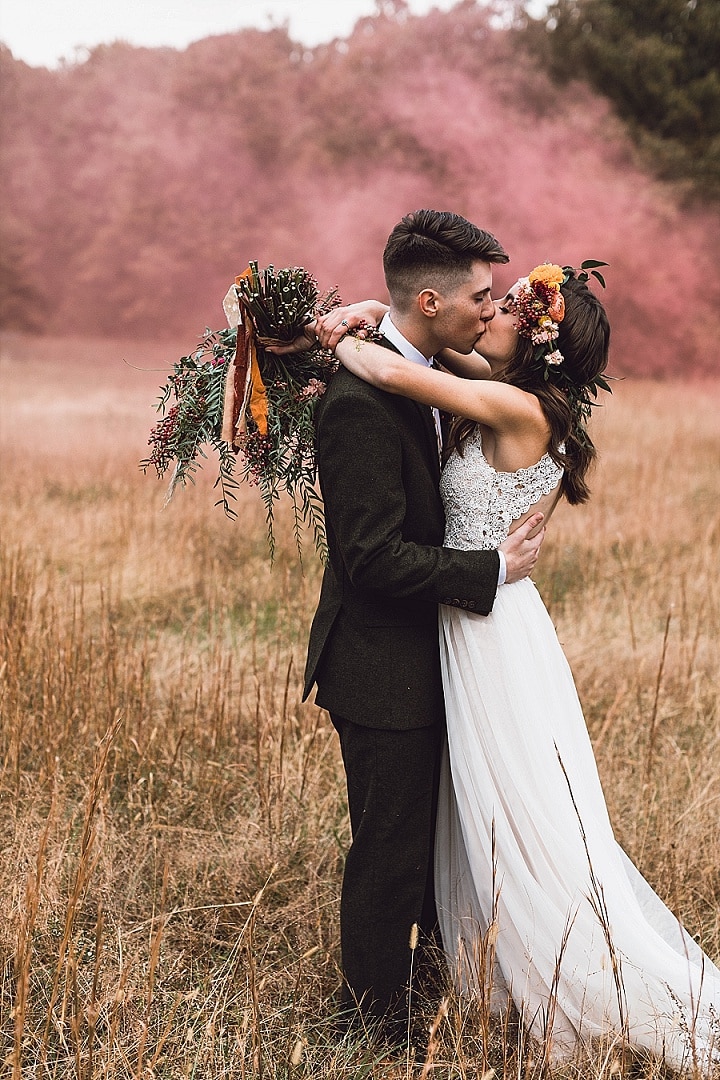 Unions With Celia tells us more about the day
Haiden and Josh have been friends for most of their lives. As destiny would have it, they fell in love and started their forever with the perfect fall wedding with lots of personality, color, and whimsy.
They choose to incorporate their favorite elements and local business into their day. From the stellar taco bar from their favorite local restaurant, Tinga Tacos, to sharing the album Josh made about their love (with Haiden's artwork, of course) with their guests, their day was truly them!
Despite the change of season the clouds that filled the sky, the day was full of color. Haiden is a painter and works for a local flower truck. She designed her own bright and luscious wedding bouquet along with all the floral elements. They added a bright archway to the ceremony site to warmly welcome guests to their vibrant ceremony. They asked their guests to help paint a custom piece of abstract art for them and also invited dear friends to play acoustic music during their ceremony.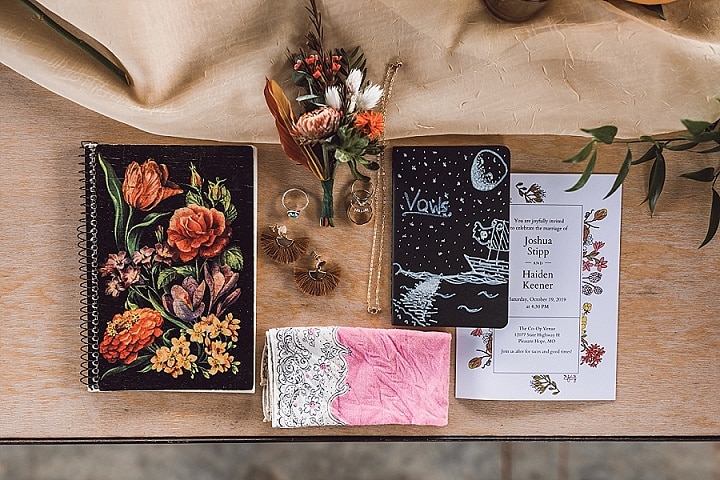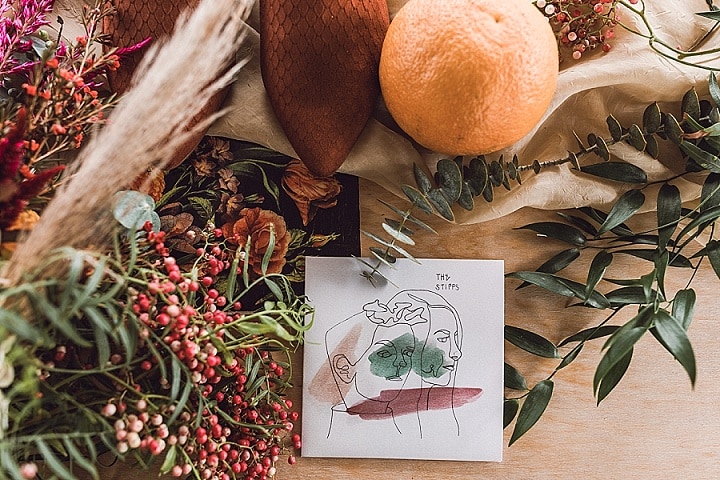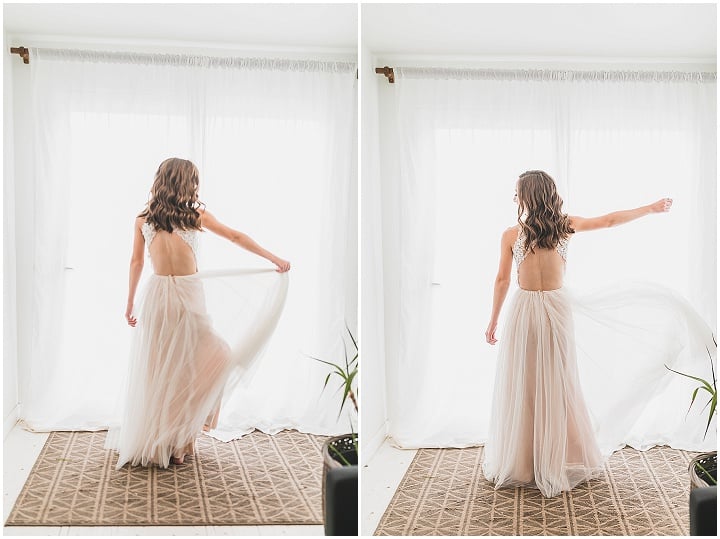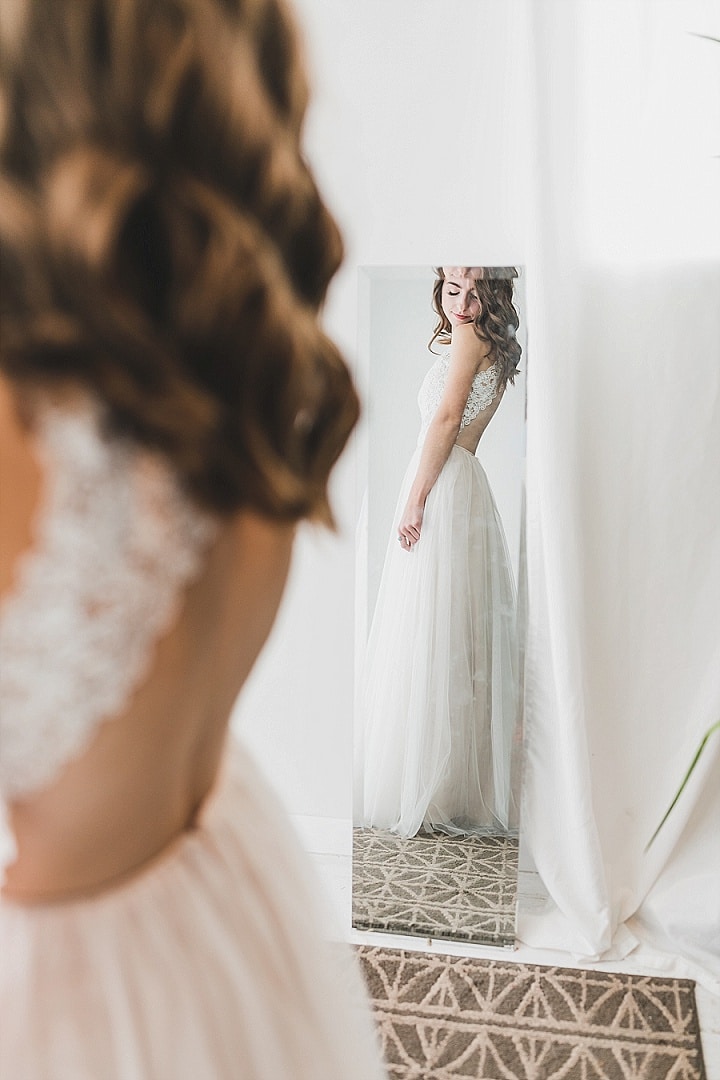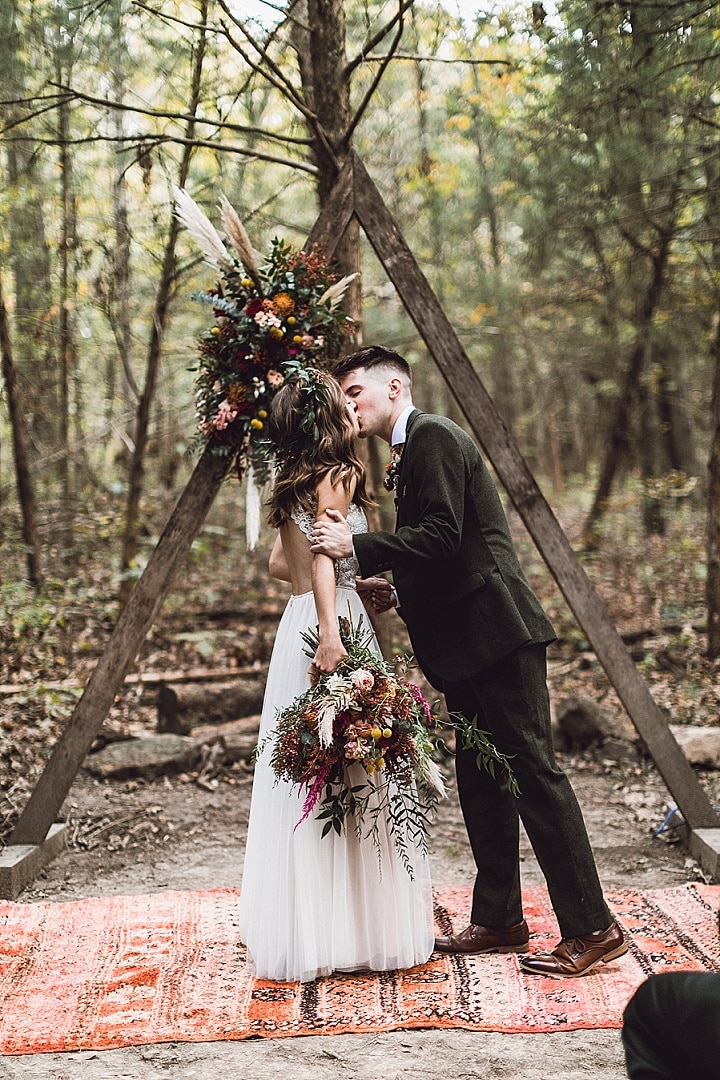 Supplier Shout Outs
Due to an email issue if you have emailed me between the 2nd & 9th of December, please resend it.
X