Good afternoon! Today we have a gorgeous Moroccan inspired shoot to share with you. The bedouin style tent is filled with dreamy touches and the bride and groom look stunning against the desert backdrop. Shot in the Nevada desert near Las Vegas, this location is a long way from North Africa but the styling details such as henna, filigree lamps and a camel make it feel very exotic! Many thanks to Erin Usawicz Photography for the gorgeous images.
Erin tells us more about the shoot:
Every year during the WPPI (Wedding and Portrait Photographers International) conference, groups of professional wedding photographers, vendors and artisans get together to create some amazing stylized shoots. This year was no different and the details were just gorgeous! Cactus and Lace Weddings styled this shoot with the help of many local Las Vegas area vendors. The theme was Natural Moroccan in the Desert. The details included a lush spread of rich foods such as aged cheeses, fresh honey on the comb, figs and olives. Makeup, jewelry and hair were all artfully styled to suit the theme and location in the Valley of Fire. We even had a camel on set!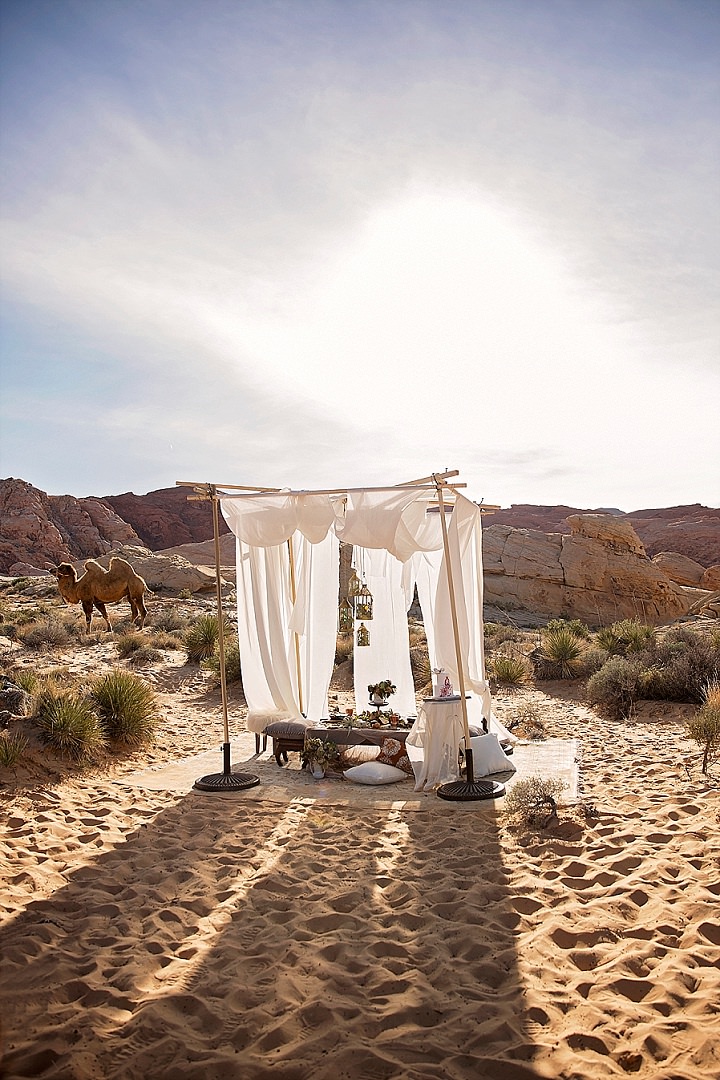 The team who made the shoot happen