This afternoon we have the most gorgeous inspiration shoot to share with you with thanks to Katie Theuer from Wedding Belles Events.  The vision for this shoot was a bride in water, incorporating rich shades of blues and greens to give an aquatic and dreamy ambience. With Katie and her fabulous team behind this shoot I think they created just that.  
'Mid-century pieces, cobalt glass, murky blue water, and this beautiful river-side setting served as inspiration for this shoot. Wearable florals and unique design pieces in bold shades brought it to life'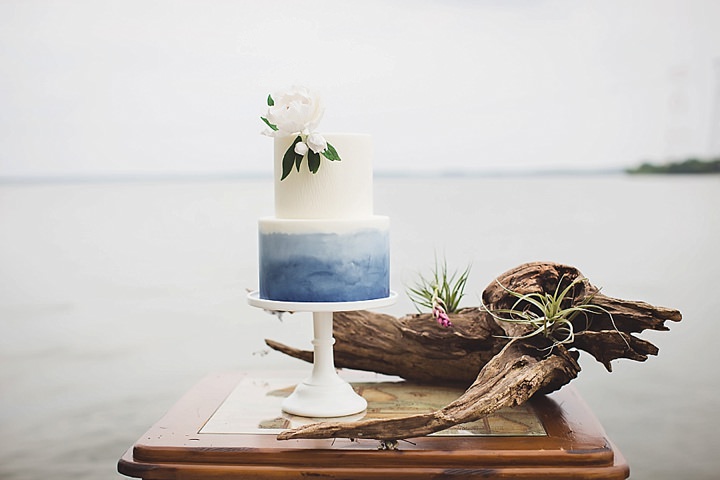 More About The Shoot
We had a vision to shoot a bride in water and to incorporate rich shades of blues that felt very aquatic and dreamy. As a team of vendors came together with fresh ideas, we started loving the direction more and more.
We wanted to create beauty in a unique and different way and to offer some unique styling ideas and thoughts…I'm thrilled with the outcome!
The Suppliers who made the shoot possible