It may be cold and wintery outside and some of you may even have snow. However today we can forget about all the cold weather as we transport you to Hawaii with this beautiful inspiration shoot from Jeanne Marie Photo and Debbie from designs by hemingway. This shoot is full of sand, sea and lots of beautiful bohemain details, perfect for any beach wedding any of you may be currently planning.
'The shoot took place in Hawaii on the beach one dreamy, sunny day'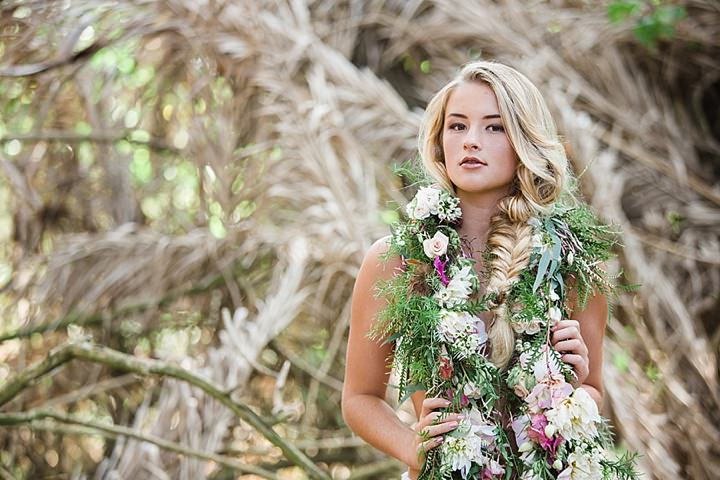 More about the Shoot
Debbie fell in love with the most striking croquet pants she saw in a magazine & promised herself that she would do a styled shoot one day with these beautiful bohemian inspired gypsy pants designed by Susan Lafica of La Fiori Couture. Building our stylized shoot around this vintage/boho garment, we headed to the fabled North Shore of Oahu. The juxtaposition of the North Shore's exotic, stunning lure it brings us back to vintage Hawaii. Teaming up with photographer Jeanne Marie Photography, we looked to create vintage Boho Hawaii.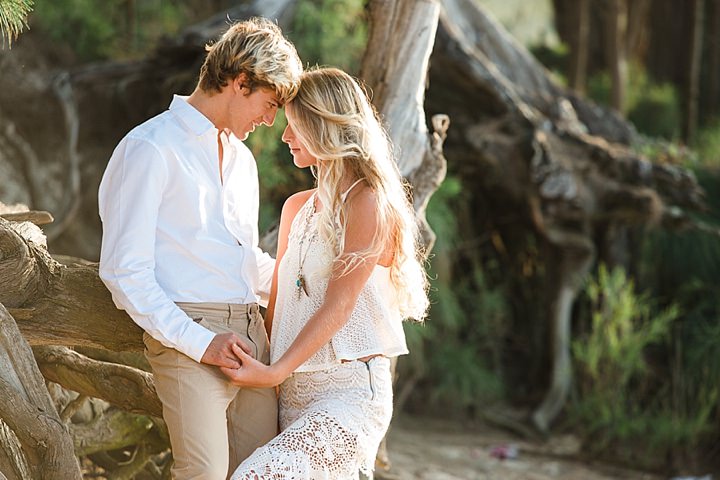 With our beautiful models, exotic body florals and our 21 Window '66 VW Bus, we headed to the fabled North Shore of Oahu. We found it to be the perfect exotic and stunning setting for our shoot.The exotic body floral garland for our beautiful model Sophia, was designed with exotic greenery, white dahlias, blush spray roses, jasmine vine, bougainvillea, wax flower & natural pheasant feathers. The arm band was created with guinea feathers & accented with small white stars of bethlehem blooms & trailing Japanese berries. Our couple relaxes on the beach at the rustic teepee.
Made of organic birch branches with bohemian inspired accent rug with organic linens, vintage flatware and accents of blue to compliment the ocean. Snacking on cake made with organic pears and tarts of blood oranges.As they hangout in the Vintage VW 21 Window Bus. It too was outfitted with a boho style rug, bongo, tambourines, guitar & beachy pillows.
The Suppliers who made the shoot possible
To find more Jeanne Marie Photo
www.jeannemariephoto.com / FACEBOOK / PINTEREST / @jeannemariepics / I: jeannemariepics