This afternoon we are back with another ask the experts post and this time we are talking veils with Britten weddings. Britten create beautiful handcrafted bridal accessories, including hair pins, earings, garters and of course veils. Veils can really add that finishing touch to a wedding outfit and can really set the tone for the whole ensemble, but which veil is the right one for you? Matthew from Britten is here to tell us more.
Types of veil and how they have changed through the years
The 'classic' veil is gathered and attached in the hair and trails the bride. There are other options though! Juliet veils have been worn since the 16th century were particularly popular in the 1930's. Birdcage and bandeau veils are both smaller piece of larger net attached to the sides or on the top of the head. Finally a drop veil is exactly that! It's a large piece of tulle draped over the head and secured with a headband or similar hair accessory.
Classic Wedding Veil
Prior to the 1920's veils (find out more about the history of wedding veils here) had changed little through the Victorian era but the era of the 'flapper' and the rising incomes of the middle classes meant that more and more people could afford 'their' wedding; styles evolved quickly!
The 1920's was the era of heavy and intricate beading and embellishments. Juliet caps were popular with the drop waist style flapper gowns – massive flower bouquets were the accessory of choice!
Juliet Cap Veil
As you might expect the 1930's style was sleeker and more minimalist. Juliet caps were popular but with little or no embellishments – they have this in common with todays trends.
The 1940's were about make do and mend – luxury fabrics like those we use for our veils were in short supply. The small size of bandeau veils made them the most popular choice – they cost less!
Bandeau Veils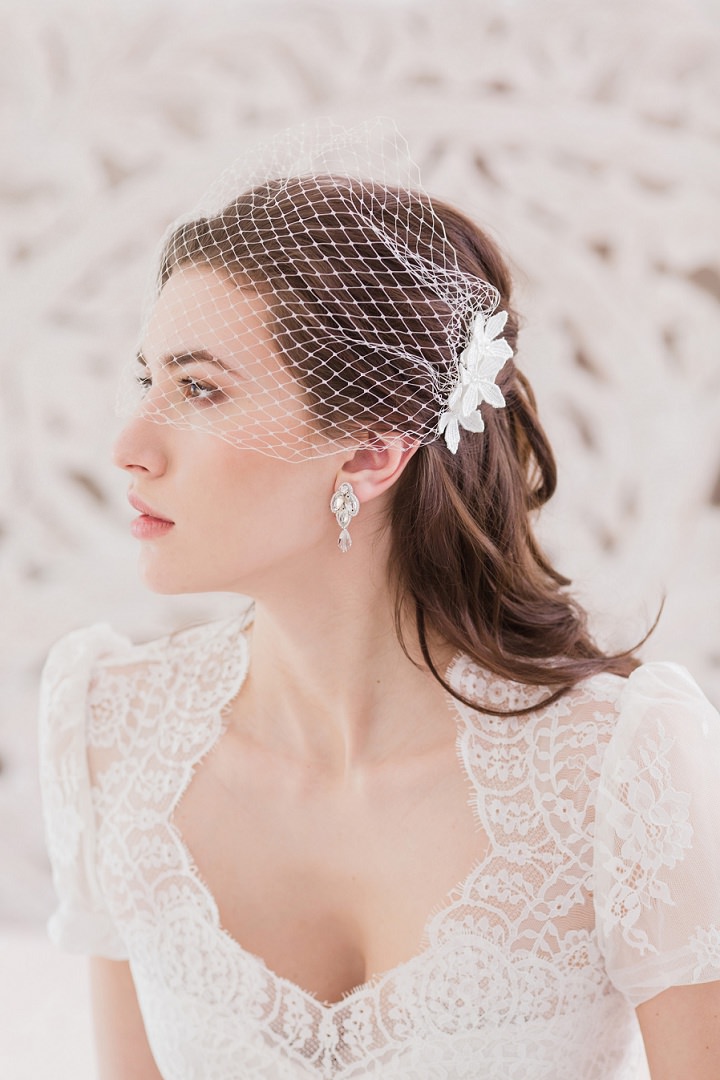 In the 1950's veils made a comeback but with the focus on tiny waists they were normally short to emphasise this area. The social revolution of the 1960's meant that 'traditional' styles fell out of favour – anything went in the 1960's before finally in the 1970's they almost disappeared altogether!
The 1980's was about BIG veils – think Princess Diana! Now things have come full circle and too much ostentation is frowned upon. Simple lace edging is as far as most brides wish to go with cut edge veils and drop veils being the most popular choice – we are closest now in style to the 1930's!
Cut Edge Veils
For more infromation on Britten Weddings go to
www.brittenweddings.com / www.brittenweddings.com/blogs/news / Facebook / Pinterest / T: @brittenweddings / I: @brittenweddings /
Due to an email issue if you have emailed me between the 2nd & 9th of December, please resend it.
X