Today we are looking at Wedding Veils, as I have an exclusive look at the Rainbow Club's 2014 veils Collection. The Rainbow Club are best known for designing, making and colouring handmade satin wedding shoes. However they have been strengthening their wedding accessory collection with veils, headdresses, and bags as well as their vast shoe collection and today they are here to share with you the brand new veil collection all ready for 2014. This is a fab collection, which has something for everyone, a great selection of different lengths and styles, perfect for any bride.
I'll pass you over the Rainbow Club…….
'Our passion and heritage for great design has inspired us to launch a range of exquisite handmade veils and headdresses, which we are so proud of. This collection has gone from strength to strength over the last two years and we are constantly working on them to ensure they live up to our high standard.'
'A beautiful lace veil is a very special bridal item: it's an opportunity for brides to lift an already stunning outfit to the next level and it's a chance to mark a very special day indeed. Nothing makes a bride look quite as elegant as a breath-taking veil and it's with this sense of occasion in mind that Rainbow Club have been busy designing their new Veils Collection for 2014.
Here we show you an exclusive peek at their 2014 Veils collection which will be available to shop from January. There are styles to suit every bride, from simple classics, to some truly unforgettable cathedral length veils.'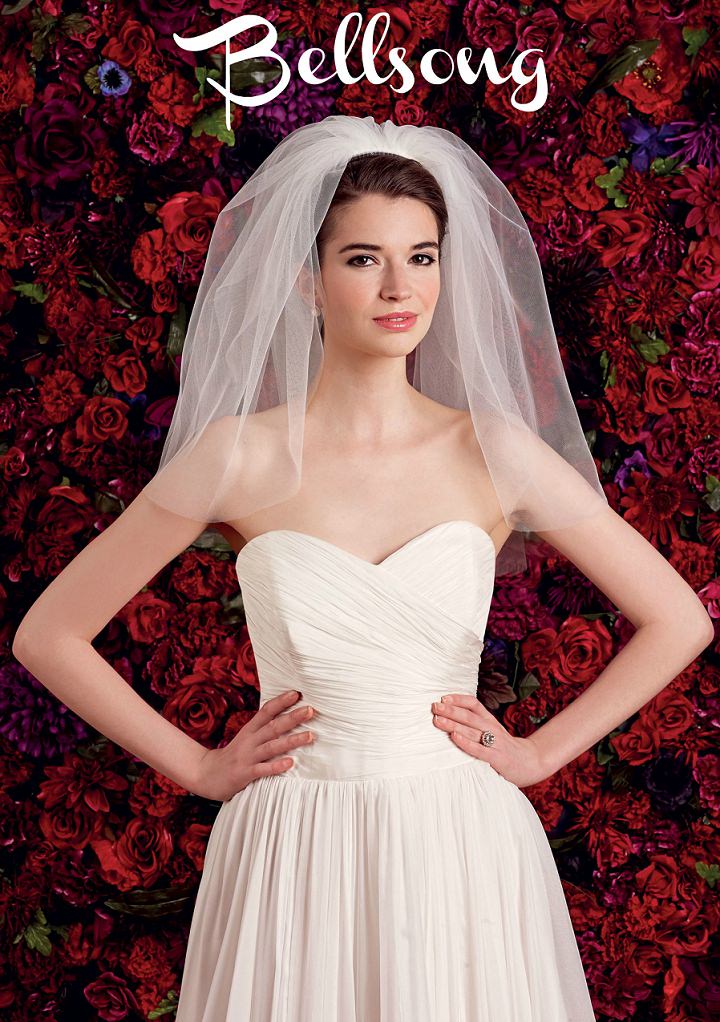 This cute and dainty waist length veil will make a gorgeous accompaniment to any traditional style gown. It is effortlessly elegant, adds a little volume and is carefully crafted from fine Italian tulle.
A sublime waist length veil in Italian tulle, Follie stands out with a shimmer, as it features gleaming diamante edging. This veil would add a touch of sparkle to a winter wedding, though would look elegant and sophisticated in any season.
This breathtakingly beautiful two tier cathedral length veil is fit for a princess. It is carefully made from the finest Italian tulle and is secured by a crystal comb. Evangeline is a true fairy-tale veil and the perfect way to add the finishing touch to your dream wedding day outfit. 
With an elegant shape and contemporary Italian lace edging, this pretty waist length veil is a feminine and glamorous choice. We love Evangeline's understated elegance and timeless appeal.
A modern twist on the traditional veil, this stunning short veil has a charm all of its own. It features a delicate beaded floral motif and is crafted from the finest Italian tulle. It would look great with a strapless gown.
So, we're dying to know – which will you be adding to your wedding wish-list?