Today I have a gorgeous pre wedding shoot brought to you courtesy of my good friend Shelly at Toast of Leeds I have featured Shelly several time on the blog and was lucky enough to work with her on the 1960s wedding shoot. I met up with Shelly this week to talk through plans of a very exciting Northern wedding event. It's going to be BIG! more details to follow when I get back from my trip to Ibiza next week.
For now I'd like to share with you this stunning shoot of Clare and Dave who are getting married at East Riddlesden Hall in the summer.
Shelly told me a bit about the couple and the shoot itself:
Dave owns a very successful tattoo studio in Leeds called The Black Crown (I did a shoot there before and it is funky as they come) and Clare's a nurse.
They met in April 2010 at a gig at Joseph's Well (a well known live music venue) where Clare (knowing full well that he was a tattoo artist) went up to Dave and asked him to tattoo her! What an opening line eh?
They went on their first date to Meanwood Valley Urban Farm and love blossomed amid the ducks, chickens, goats and sheep.
Dave proposed to her in Edinburgh  in October. After a meal at The Witchery, he took her to Edinburgh Castle and got down on one knee (in the pouring rain) and proposed with a beautiful emerald (her birth stone) and diamond ring.
For the shoot they were very insistent that The Hollies was where they wanted to go. They went there on their second date eating strawberries on the little bridge. Awww. So who was I to say no?
The Hollies is a 22 hectare botanical garden in Leeds and home to four National collections for the conservation of plants and gardens. We spent a morning there recently where they climbed trees, splashed in puddles and managed to get Dave's yellow trainers very dirty indeed.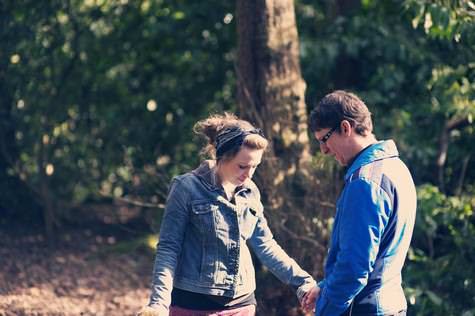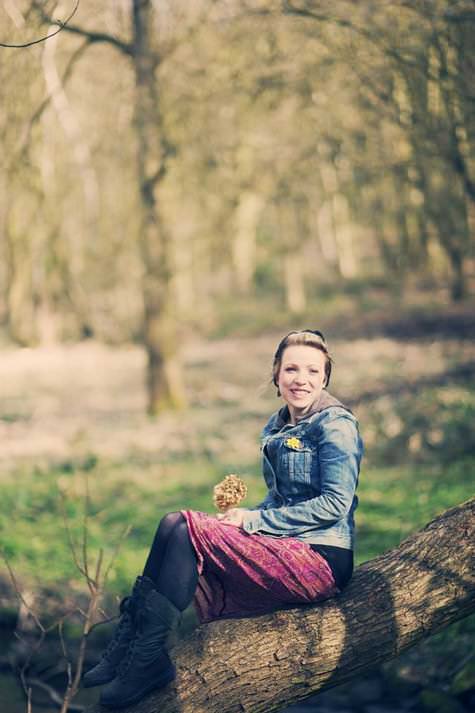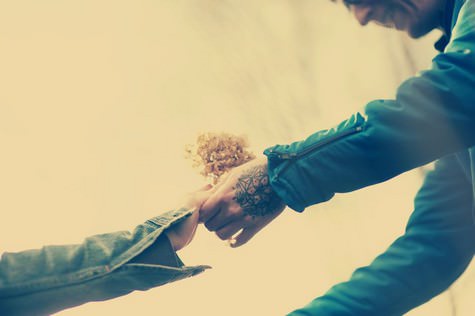 Thanks again to Shelly for sending in this great shoot. I can't wait to see the wedding!
For more information on Shelly's work go to:
www.toastofleeds.co.uk
Toast Blog
Toast on TWITTER
[email protected]
0113 3560157