Good Morning to you all, how has you week been? Today I am heading towards Driffield to shoot a wedding, the weather has been beautiful all week and it's looking a little dull and wet this morning. Can you all keep your fingers and toes crossed for our lovely couple that the sun appears for a short time. I hope whatever plans you have this weekend you all have a great time.
Today we are back with our weekly pins feature, where Kelly H and I have chosen our favourite pins from Pinterest this week.  I hope you like both our selections.
Here is a selection of our top 10 pins of the week……………..

Image Source  – Beautiful collection of weddng dresses from Katya Katya Shehurina on the blog ths week. This is my favourite
Image Source – via Royal Ace Bridal  – I am a big fan of geometrics at the moment so this honey themed wedding with this stunning backdrop is just amazing
Image Source – Always keep it real, never try to be something that your not!
Image Source – Caprese Bites with Pesto, so fresh and summery, perfect canapes for a summer wedding.
Image Source – Peanut Butter and Jelly Doughnuts – how amazing do these look!!
Image Source – I have a huge love for home made lemonade at the moment and it's so easy to make!  This pink lemonade looks great.  I love this idea for weddings but with a cheeky shot of Vodka added of course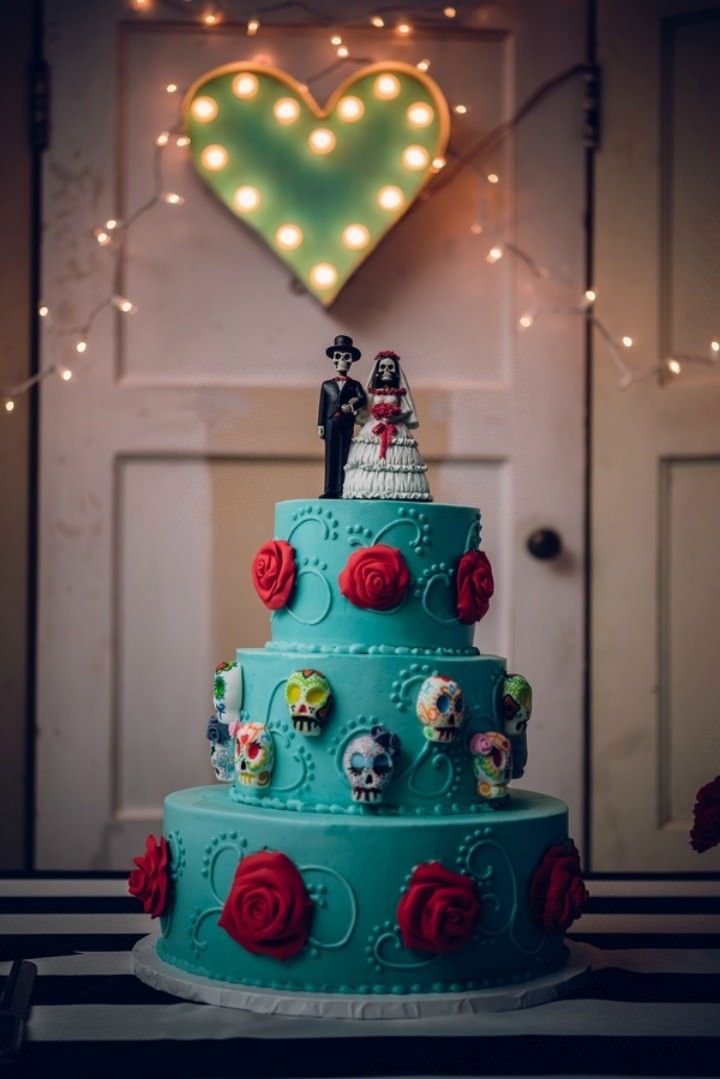 Image Source – There is not a day that goes by that I don't look at a skull.  I am totally and madly in love with this cake.  This would be the perfect wedding cake
Image Source – Two weeks and counting.  Let's get ready for GLASTONBURY!  This guide is pretty awesome
Image Source – This image melted mine and the nations heart.  Released earlier in the week.  I love the Royals!
Image Source – A beautiful bouquet.  I have no idea what the huge flower is called in the middle but I really love it.
To follow Kelly and I on Pinterest…
Kelly H – www.pinterest.com/bohowedandlife
Kelly C – www.pinterest.com/kellypjphoto