Happy Friday to everyone, what a great bit of sunshine to end the week with. I have been frantically working in the evenings so I can spend this afternoon in the sun!  I absolutely love England when the weather is on our side. Does anyone have any weddings this weekend?  Lets hear about all your plans!
Today we are delighted to bring Kerry and Doug to the blog with their very first post.  Please do give them a warm welcome.  Kerry and Doug today, are sharing with us their amazing wedding suppliers that they have booked so far for their wedding day.
I'll pass you over to Kerry and Doug………
Hi you lovely people, hope you are enjoying the not so sunny weather we seem to be having at the moment! Today I want to talk about some of our amazing suppliers and how we have found them.
In my last post I briefly touched on our plans for the day, the venue is going to be on my parent's lawn as we have always an outdoor wedding and saving money on hiring a venue is a bit of a godsend. Saying that when we decided to do the ultimate DIY wedding venue I hadn't quite grasped how much work sourcing the separate elements you take for granted when booking a typical venue. I haven't even attempted some of the more mundane stuff like generators, portaloo's but it's going to be a case of lists, lists and more lists to make sure we don't forget everything (good job I love a good to do list!)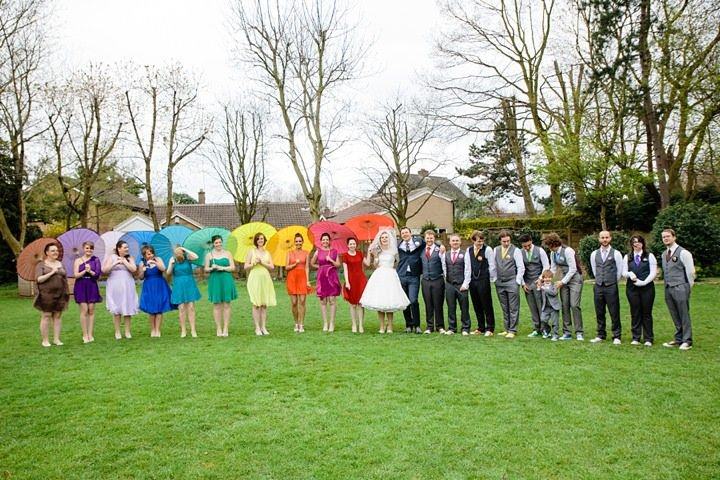 Image Source via Tux and Tales Photography
Image Source via Zoe Campbell Photography
One of the first thing's we decided on was that the ceremony needed to be informal and personal, previously having been to Church and Civil Ceremony wedding we had to think outside of the box as to what would suit us. A few years ago my good friends had a Humanist Naming Day for their son and the personal element of the day really touched us, luckily one of my best friend's Auntie is a celebrant so we didn't have too search to hard! Liz Thompson of unityindependantcivilcelebrancy.co.uk has been a dream so far, on meeting her we were immediately at ease and she goes into some depth abous us and our feelings to write a beautiful personal story of our relationship. So far we are thinking of writing our own vows, having a ring warming and hand fasting as well as handwritten readings from our mums. I have had to veto a few of Doug's more outlandish plans such as an Eagle carrying an Otter dressed in a tux as our ring bearer!
Image Source via Paul Joseph Photography
Image Source via Photos by Zoe
The next thing we booked was our photographer Izzie of www.jenniferandisobel.com. My college friend Jenny is one half of this duo and as soon as we got engaged recommended Izzie to do the job. We met with a few other reportage style photographers but as soon as I spoke to her I was sold had a long (purely business) chat and have since met her where we share many of the same quirks and I genuinely can't wait for her to be part of our day!
Photography by Jennifer and Isobel
Last but not least our other supplier we have booked is our band ZedzDed www.zedzded.co.uk. Doug had one major request for the wedding which was a live band and we found these by chance on a night out in Kingston upon Thames. Slightly merry  and ready to rock the night away we found them to be one of the best cover bands we have ever seen, and luckily in the cold sober light of day we still loved them! They are top guys for agreeing to travel 2.5 hours plus just to play our wedding and the chance to have all the people we love in one place partying away is just going to top the day off perfectly.
Image Source via Lawson Photography
That's all for now folks
Kerry and Doug x